The NASA Federal Platinum Cash Rewards Credit Card is one of the two personal credit cards provided by the NASA Federal Credit Union that offers a rewards program. The cashback works as follows: 1% rebate on purchases of up to $1000, 1.25% rebate on purchases of $1001-$2000, and 2% on purchases of $2000 or more. This is a fairly straight forward cash back program, however, it's made considerably more attractive when you consider the fact that the card demands no annual fee and has an APR of 14.15%-17.99%, depending on creditworthiness (APR is subject to change). The physical card itself is available in three beautiful NASA designs, the choice of which you'll have during the second portion of your application, should you decide to commit. Scroll down to review our tutorial on the application process.
Take your time reviewing privacy policy provided by the NASA Federal Credit Union as it will dictate the manner in which they will protect and use your submitted information.
Requirements
In order to be eligible to apply for a this credit card, the following must apply:
You are at least 18 years old
You reside in the United States
You have a valid SSN
How to Apply
Step 1- You will have to begin by navigating to the credit card homepage on which you will see the Apply Now link. Click this link to get started.

Step 2- On this page, choose the middle option of the three which is of course the Platinum Cash Rewards card.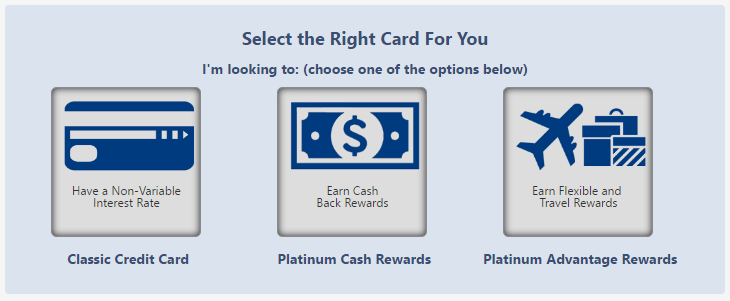 Step 3- Here, on the first page, they've asked you to enter personal and housing information. Start off by supplying the following into the empty fields:
First name, last name, and middle initial
Date of birth
Email
Primary phone
Full home address
Housing payment amount
Whether you rent, own or lease
Length of residence
With the above info submitted, you can indicate whether there is a separate mailing address and you may provide a joint applicant. Click Continue when you're ready.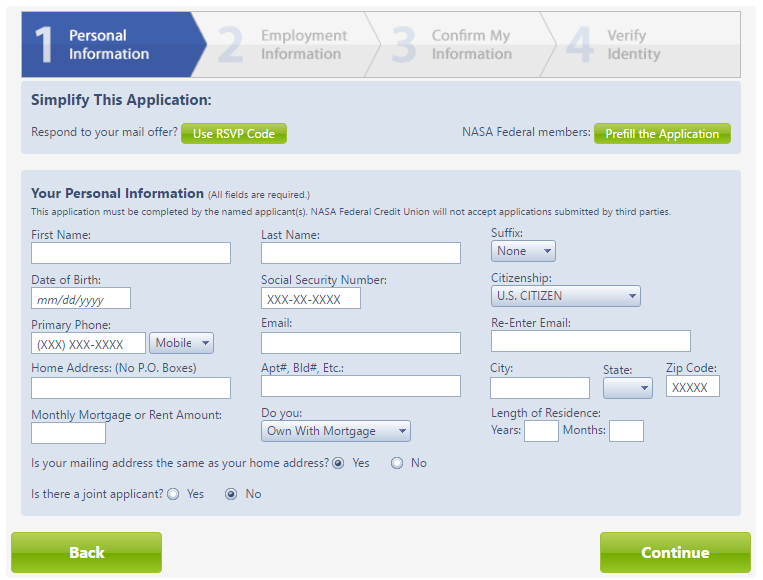 Step 4- On the second page, supply the below employment information. When finished, select your card design and indicate whether or not you want credit protection. If you'd like to make a balance transfer, provide the requisite data, otherwise, skip this portion of the process.
Employment status
Occupation
Employer name
Employer phone
Years at employer
Gross annual income
Other annual income
Other annual income source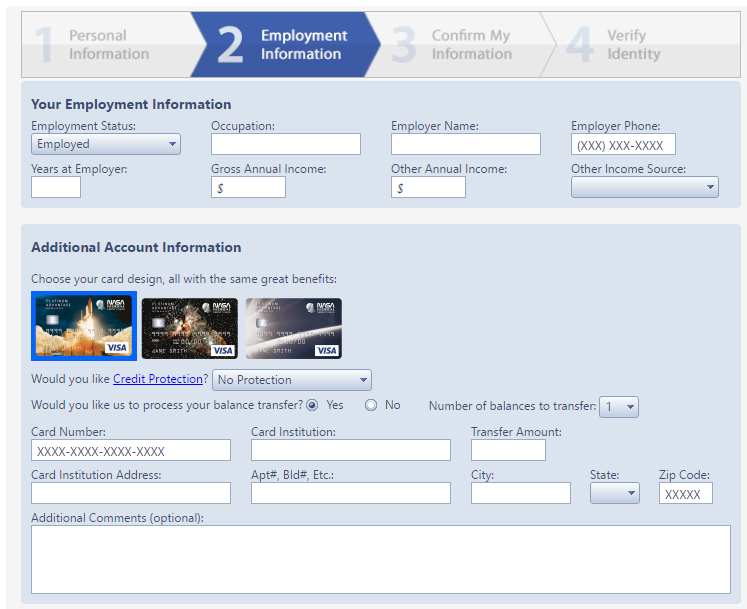 Step 5- This final page is the review page. Ensure that all the data submitted in the previous forms is both accurate and complete before proceeding. Also, they will ask that you check the box indicating that you comply to the terms and conditions (which should be read before official submitting the form). When ready, click Submit My Application and, on the following page, you will be notified as to whether or not it was accepted.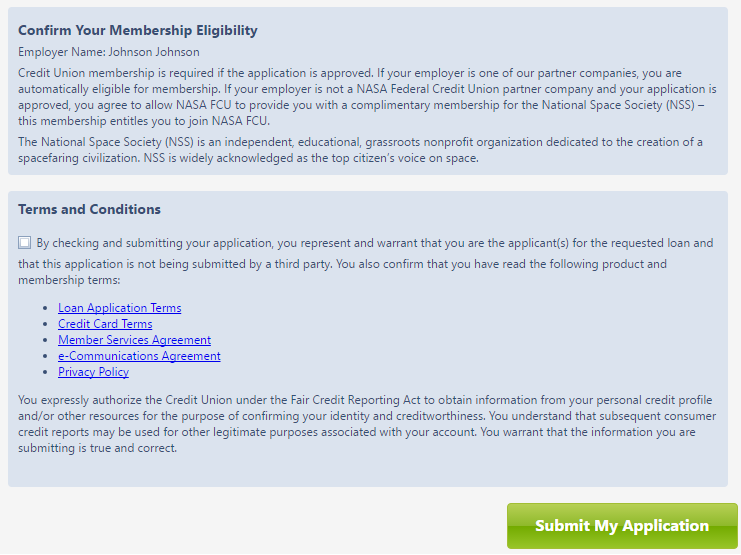 We hope your application was a success and that this tutorial was a useful one. Best of luck and happy spending!