As the owner of a First Commercial Bank Platinum Visa Card you can register for an online account, which will allow you to perform a number of banking transactions online. These include reviewing statements, viewing and paying bills, performing online purchases, funds transfers and more. To learn how to register for your online account scroll to the very bottom of this tutorial. If you already have an online account follow the guide below to log into your account.
Read the First Commercial Bank privacy policy before entering your private information.
How to Login
Go to the First Commercial Bank main page and navigate to the log in box pictured below. Simply select your account type then enter your User ID and Password. Now click Log In to log in to your account.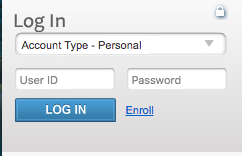 If you have forgotten your password, click the Forgot Password link pictured below and follow the prompts and provide the required information to retrieve/change your password.

If you forgot your User ID or require more assistance accessing your online account call the First Commercial bank customer support at: 1 (888) 796-6887 to speak to a representative.
Activation/Registration
Call the number listed directly above and speak to a representative to activate your First Commercial Bank Platinum Visa Card now. Please be sure to have your primary identification on hand. Once your card is activated, if you'd like to register for an online account, follow the Secure registration link provided above. Once this has been done you will be taken to the enrollment page (please note that you will have to have a checking, savings or money market account with First Commercial Bank to register for your online account).
On the page pictured below, you will have to provide the following information:
First and last name
SSN
Primary billing account #
Date of birth
Work phone #
Home phone #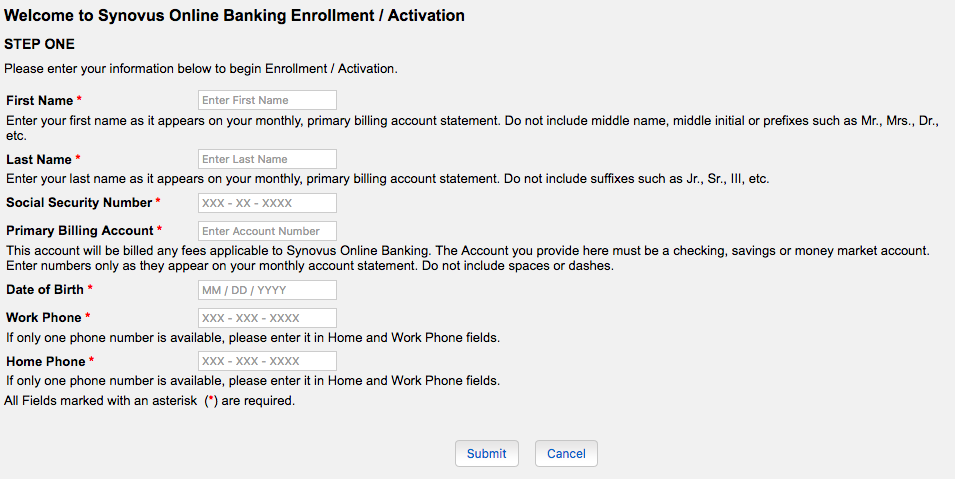 Before completing your registration, you should read the Terms and Conditions as well as the privacy policy. If you agree to all the terms click Submit.