To reap all the benefits the First Interstate Bank Platinum MasterCard has to offer, you'll want to log into your online account after activating your new card. First Interstate Bank offers an excellent online banking platform so you can easily keep track of your accounts, statements, bills, transfers and all other financial services. If you don't already have an account that's no problem, we will supply you with the information you need to complete the enrollment process.
Please take a look at the privacy pledge supplied by First Interstate Bank, so you can feel at ease knowing your personal and financial information will be shared safely.
How to Login
The First Interstate Bank's home page is where you'll want to begin, follow this link to save yourself a step. Once you're at the home page you'll see a Login button on the right hand side, click that and a window will roll down. You'll see a drop-down menu, and since this is for personal online banking you don't need to change anything, simply enter your Access ID and click Sign In.

The following page requires you to enter your password, at which point you will be successfully logged into your online account.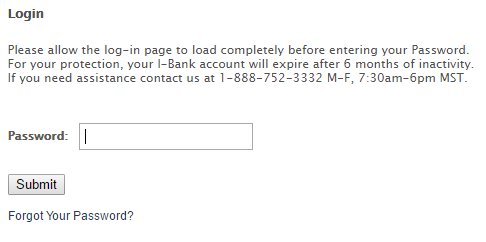 If you have forgotten your password, don't panic. All you have to do is click on Forgot Your Password? and you'll be ushered to a window like the one shown below where you enter your credentials to retrieve your password. You will receive an email with your temporary password, make sure to also check your junk mail inbox in case your email service provider has deemed it spam.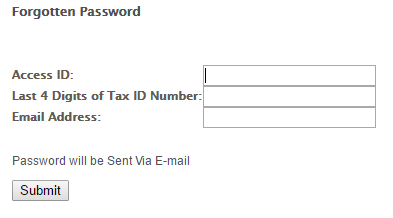 Activation/Registration
Activation #: 1 (888) 833-3454
In order to get your First Interstate Bank Platinum MasterCard up and running you'll need to call the activation number above. Below that is a link that will lead you to the enrollment page, if you're interested in creating an online account. The enrollment process is simple. The link provided will take you to the First Time Login page where you will need to give your email address, account number, account type and a temporary password. Once all the correct information is entered, click Submit and your ready to take full advantage of your First Interstate Bank online account.