If you're looking for a credit card full of added features and benefits, and also want to support your college, the Florida State Seminole Boosters Visa Credit Card might be just the right fit for you. The Seminole Boosters help generate money for the FSU Athletics division by engaging fans, alumni and supporters. For some people, showing school pride is a big part of their life and with this card you can proclaim your honor and loyalty to the world. It also has a good rewards system which grants the user 1% cash back on all purchases, 2% at grocery and wholesale stores, and 3% on gas. Users will not have to pay an annual fee and they will also enjoy an introductory APR of 0% for the first year. Make sure you are aware of your current credit score because after the first 12 billing cycles the APR will chane anywhere from 13.24% to 23.24% (APR is subject to change). If you're a proud supporter of Florida State University and want to show it to the world, follow the tutorial below to learn how to apply for this credit card.
Bank of America is the institution issuing this credit card and we encourage you read through their privacy policy before providing any personal or financial information.
Requirements
To be eligible for this credit card you must meet the following requirements:
Applicants must be 18 years of age or older
Applicants must have a valid US address
Applicants must have a valid Social Security number
How to Apply
Step 1 – To start, click this link to get to the Seminole Boosters webpage. There are 6 drop down menus at the top, hover your mouse over the BENEFITS menu and click on FSU Credit at the bottom.

Step 2 – You'll be redirected to a Bank of America page and to the left of the picture of the credit card is a button that says Get started. Click on that to continue.

Step 3 – This page is where you'll start filling in the forms for the application. The first series of fields ask you for the following data:
Full name
Phone number
Email address
Whether or not you want statements sent to a different address
Housing status
Monthly housing payment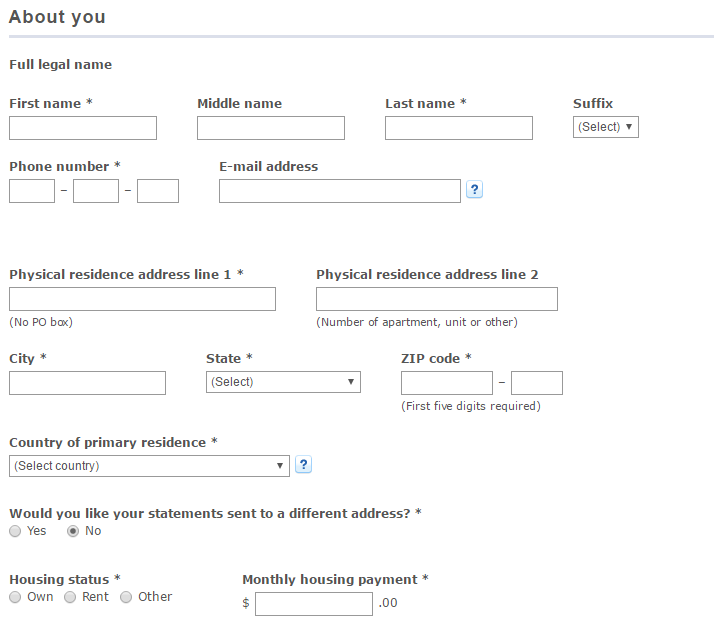 Step 4 – Following that is your social security number, date of birth, mother's maiden name, country of citizenship and citizenship status.

Step 5 – They will need to know what your employment status is as well as your total annual income, and the source of said income.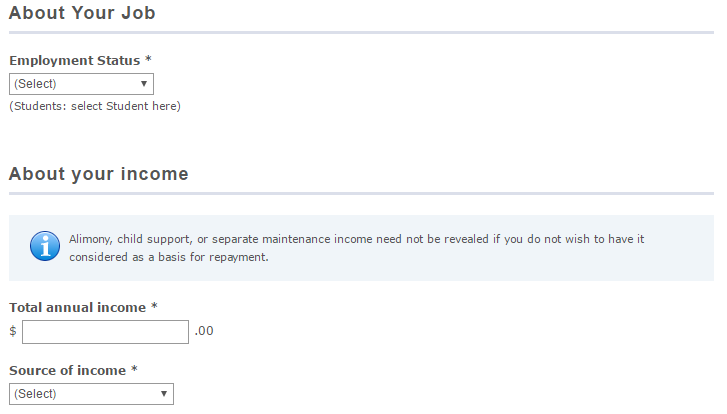 Step 6 – This next section is only necessary if you desire to make a balance transfer or add an additional cardholder to your account. Skip to step 7 if this does not apply to you. If you do wish to make a transfer, simply enter the institution, account number and requested amount. For an additional cardholder you'll need their name, relationship to you, social security number, date of birth, address and phone number.

Step 7 – The last step is to read over the terms and conditions as it's important to know all the details before submitting an application. Once this step is complete, you are that much closer to being a cardholder of the Florida State Seminole Boosters Visa Credit Card. We hope these instructions were concise and made this process a lot easier for you. Good luck!