Cardholders of the Florida State Seminole Boosters Visa Credit Card are able to take advantage of the online banking services provided by Bank of America. Since this credit card is issued by Bank of America, users can enroll in an online account that will allow them to transfer money between accounts, receive alerts and notifications about your accounts, pay your bills and view credit card account activity, in order to manage your finances with ease and security. You may already have an online account and should this be the case you will find the steps to login below. If you haven't set up an account yet, we provide full instruction below for those who are having a hard time navigating through this process.
Before we begin, please take a look at the privacy policy of Bank of America in order to fully grasp the manner in which they share information.
How to Login
For cardholders who already have an online account, you'll need to find your way to the Bank of America homepage in order to login. On the left of the page is a red box marked Secure Sign-in where you'll need to enter your Online ID and Passcode in order to access your account. Enter this information in the appropriate fields and click Sign In.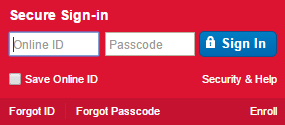 In the event that you can't remember your ID, click the Forgot ID link and supply them with your card or account number, social security or tax ID number and your passcode in order to retrieve your ID.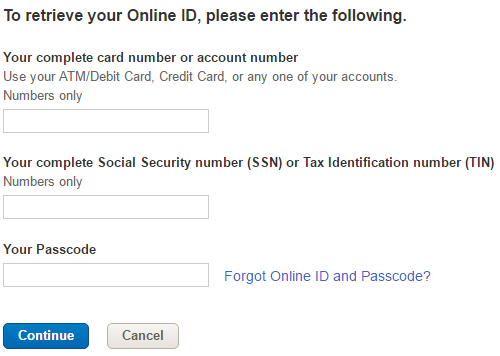 A similar process is required if you forgot your passcode. Click Forgot Passcode and you will be prompted to enter the same information as above but your Online ID is required as well.
Activation/Registration
Activation #: 1 (800) 276-9939
Like any other credit card, the Florida State Seminole Boosters Visa Credit Card will need to be activated before getting any use out of it; call the number above in order to accomplish this task. It is also possible to activate your credit card online but you will need an online banking account first. To enroll for such an account, click on the Secure Registration link provided. You will be guided through a few steps in order to secure your identity. First you'll need to enter your card or account number, and social security number. Following that you'll create an ID and Passcode and security set-up. After that you will have successfully created an online account and can enjoy all the convenient services it has to offer!