Being part of an alumni association is not just about keeping in touch with old friends and collegues, it's a way of showing support and pride for your alma mater. There are numerous ways of enriching your alumni experience, and applying for the John Hopkins Alumni Cash Rewards Visa Credit Card is one of them. If you've spent a lot of time helping your fellow graduates and current students, it's time for you to benefit as well. This card has no annual fee and you'll also benefit from 0% APR for the first year (note that an APR of 13.24% will be applied after the first 12 billing cycles and the APR is subject to change). When you make everyday purchases you will receive 1% cash back, while purchases at grocery stores and on gas will earn you 2% and 3% cash back, respectively. This card will save you money while also providing financial support for the John Hopkins Alumni Association. If this is something you're interested in, we can help you get through the application process with as little pain and discomfort as possible; just follow the tutorial below.
Take a moment to read through privacy policy before providing any personal or financial information to Bank of America (the card-issuing company).
Requirements
To apply for this credit card you must be the following:
(Note that you cannot apply for this card online as a non-resident alien, you'll have to complete the application at your local financial center.)
How to Apply
Step 1 – Follow this link to get to the John Hopkins University Alumni Association credit card page and click on the Apply Now link on the right of the screen.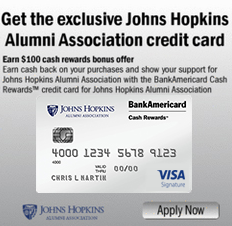 Step 2 – The first series of fields asks you to enter the following information:
Full name
Phone number
Email address
Physical address
Country of primary residence
Housing status and payment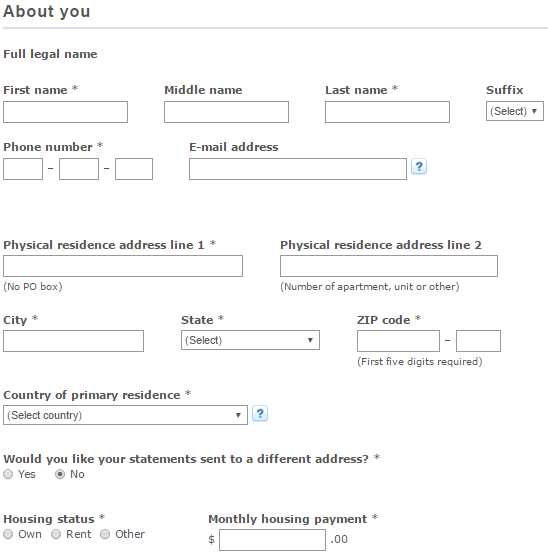 Step 3 – In this section you will have to provide the following:
Social security number
Date of birth
Mother's maiden name
Country of citizenship
Citizenship status
Step 4 – Enter your employment status as well as your total annual income and the source of said income.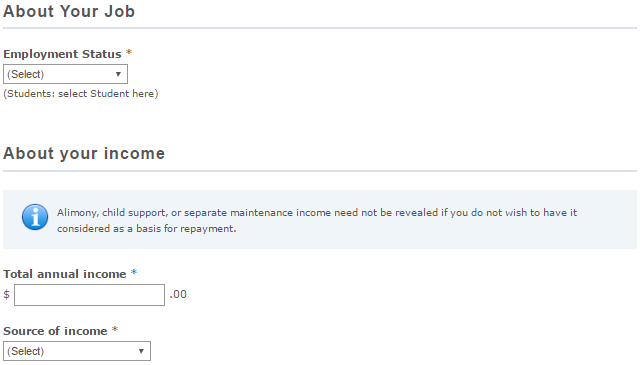 Step 5 – This card has two other features that are optional. The first is a balance transfer and the second is an additional cardholder. Should you require one or both of these features, enter the required information. If you do not need them, simply leave the boxes unchecked and continue to the final step.

Step 6 – The last step is to read over the terms and conditions before clicking Continue.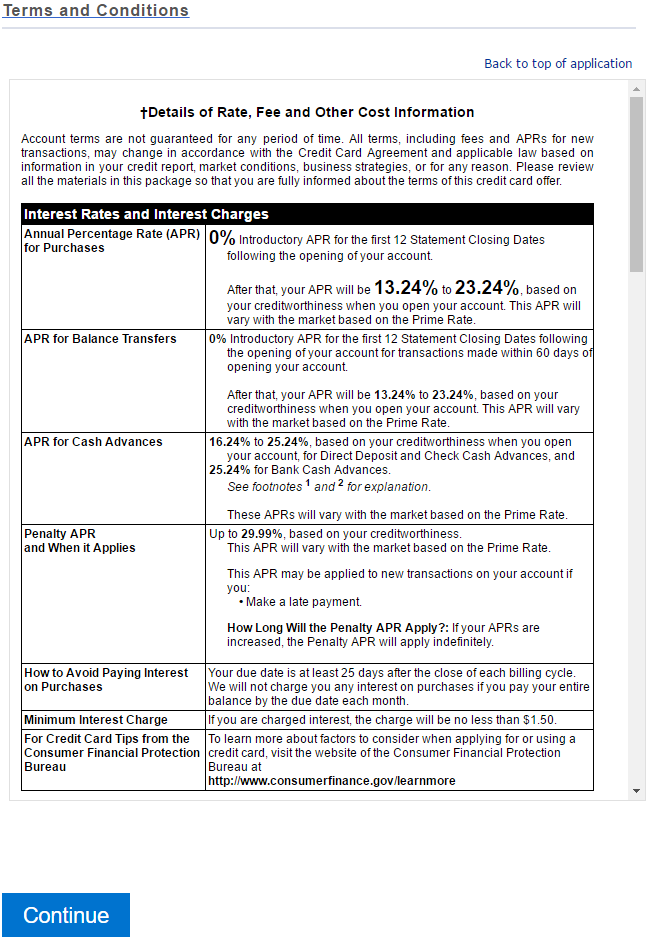 The application process is now complete and all you have to do is wait for an approval. We hope these instructions were concise and helped you accomplish this task without any complications.