The Marathon Petroleum Company and Comenity Bank joined forces to provide the Marathon Visa Credit Card for Marathon customers. Cardholders enjoy rebates on gasoline based on how much money they spend using their Marathon Visa Credit Card, from 5¢ rebate per gallon for spendings of less than $500 per month, up to 25¢ rebate per gallon rebate when you spend $1000 or more per month. As an added bonus, you get a $25 Marathon cash card every time you earn $25 in rebates. With an average to high APR of 17.24%-25.24% (APR is subject to change) and no annual fee, this card is a decent choice for frequent customers of Marathon. If you would like to apply for the Marathon Visa Credit Card, scroll down this page to read through our step-by-step guide of the Comenity Bank online application process.
Before entering any personal information on their website, please take a look at Comenity's privacy policy.
Requirements
To apply you must fulfill the following requirements:
Be at least 18 years of age
Have a valid government-issued photo ID
Have a U.S. Social Security Number
Be a U.S. resident residing in the United States
Have a street, rural route or APO/FPO mailing address
How to Apply
Step 1- Start the application process by following this webpage (pictured below) and clicking the Apply button. This should redirect you to the application page.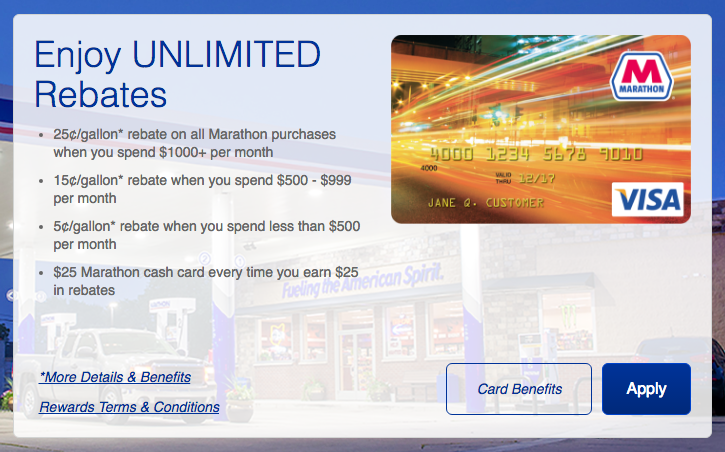 Step 2- In order to process your application Comenity requires that you fully identify yourself, your location and your financial situation, beginning with the following information:
First name
Last name
SSN
Date of birth
Annual income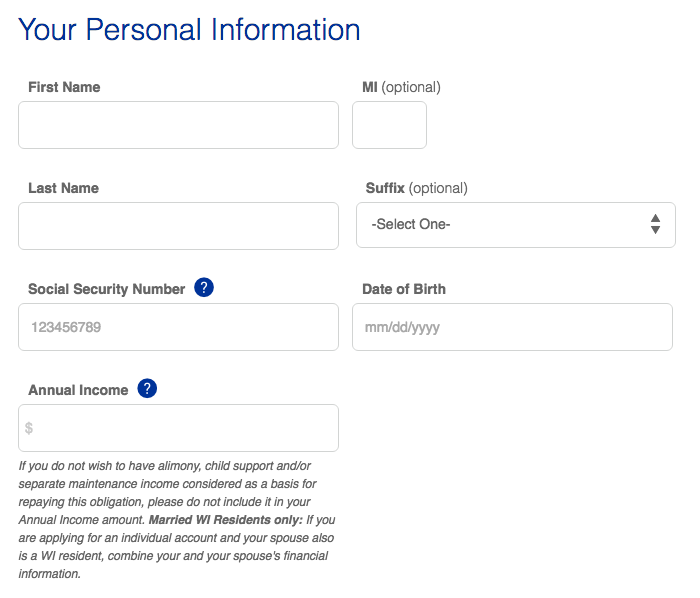 Step 3- Next, you will need to provide all of the following contact information as indicated:
Street address/rural route address
City
State
Zip code
Email address
Mobile phone number
Alternate phone number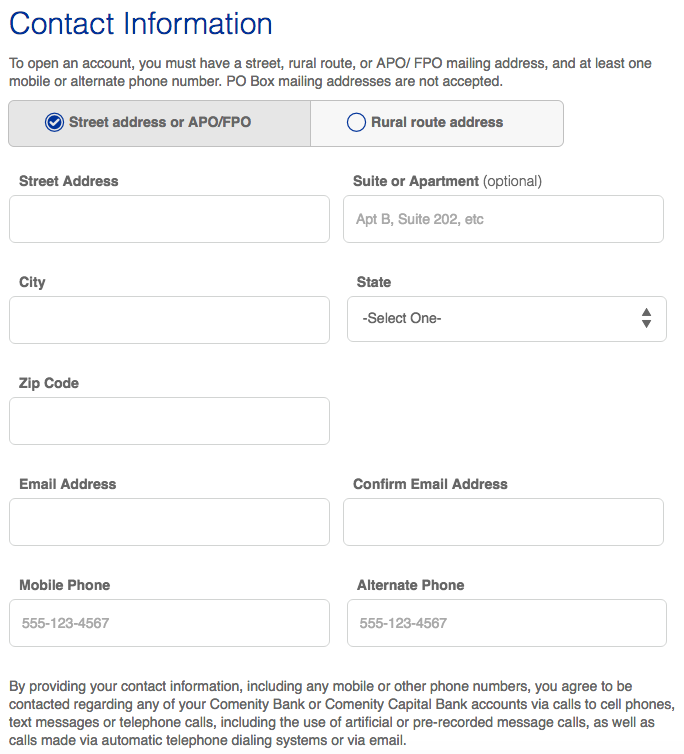 Step 4- If you would like to add another cardholder to your account select Yes, otherwise leave your selection as No. If you were given a Dealer Number enter it in the indicated field.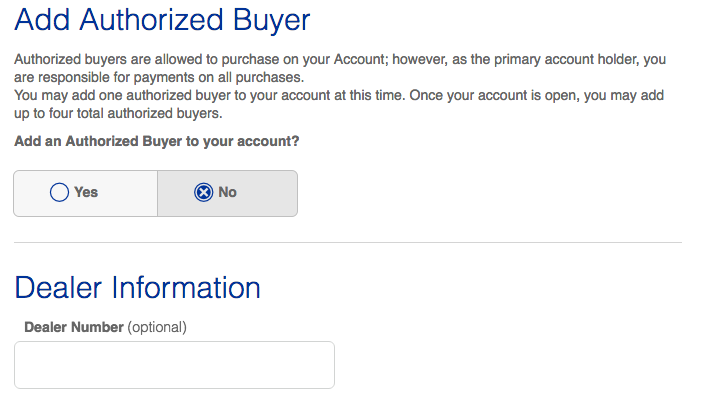 Step 5- To submit your application, you will first need to read and agree to the terms and conditions of the Marathon Visa Credit Card.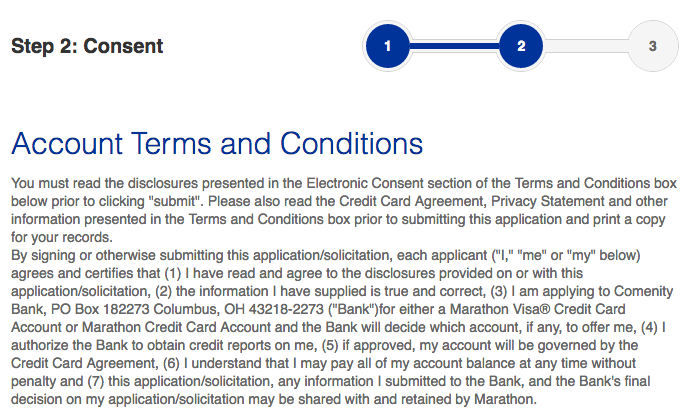 Step 6- If you agree to the terms of this agreement click I Consent then click Submit to submit your application for review.

Your online application for the Marathon Visa Credit Card is complete and submitted! You will get a response form Comenity Bank within 7-10 business days. Good luck! We hope this guide has been helpful for you.