Congratulations on receiving your MidFirst Bank OSU Platinum Credit Card. On this webpage, we have provided instructions on activating your new card, enrolling in online services, and logging into your account online. Enrolling in online access to your account is essential to being able to access and manage your account from anywhere, anytime. Scroll down for our brief guide to your online MidFirst Bank OSU Platinum Credit Card account.
Take a look at the MidFirst Bank's privacy policy before you enter your personal information online.
How to Login
You can login to your account directly from the MidFirst Bank website by navigating to the login bar located in the top left-hand corner of the page. Select Credit Card from the pulldown menu (see the example below), enter your Banking ID and then click Log In to enter your online account.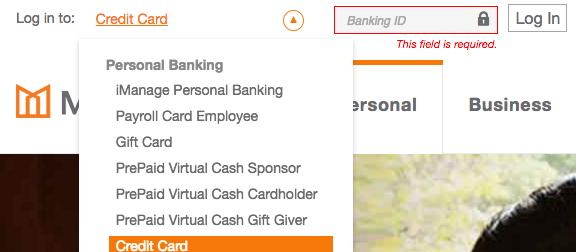 As there is currently no online retrieval system for your login info, you will need to call the MidFirst customer support line at 1 (888) 643-3477 for assistance in regaining access to your account.

Activation/Registration
The first step in using a new credit card is to activate it. As the MidFirst Bank doesn't currently have an option for online activation, you will need to call the number that we have provided above to activate your new card. Once activated, you will be able to enroll in online access by clicking the Secure registration link provided above. On the linked page, select the Credit Card Account option, read the iManage Personal Banking and Bill Pay Agreement, then tick the box indicating that you have read and submit to the terms of this agreement. Once all this has been accomplished, you may click Continue.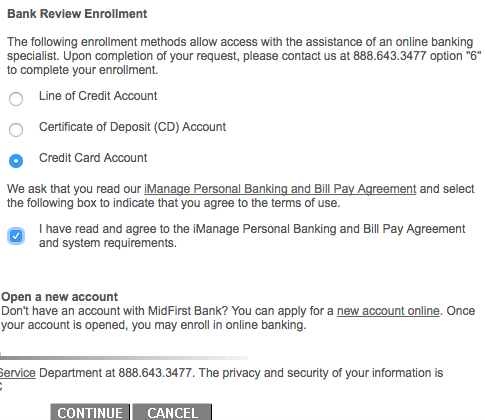 Enter the following information in the indicated fields to identify yourself and provide important contact info:
First name
Last name
Last 4 digits of your SSN
Email address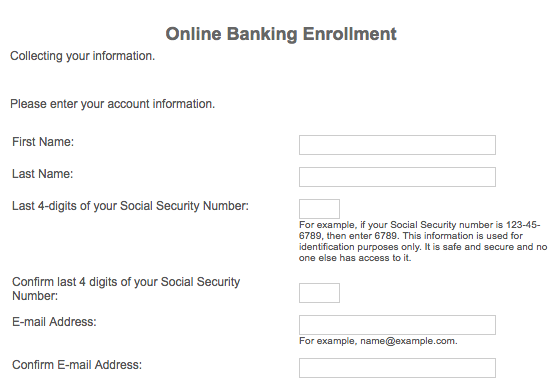 Next, you will need to provide the following details of your mailing address:
Address
City
State
Zip code

Finally, finish the enrollment form by providing the following information:
Home phone number
Mother's maiden name
Last 4 digits of credit card number
Credit card expiration date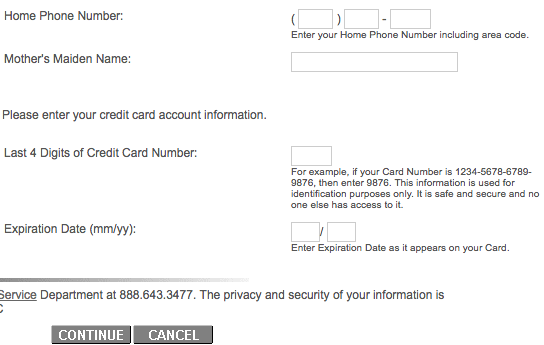 When all the fields of this form have been completed, click Continue. You will then set up your login information and be able to access your account. We hope that this guide has been helpful for you!