There are three credit cards available from NEA and, of the three, the NEA RateSmart Credit Card has the lowest ARP (10.24% to 20.24%, APR is subject to change). In addition to the low APR, NEA offers an introductory rate of 0% for the first 12 billing cycles. However this card has next to no bonus features and the cash back and point incentives have not been included. That doesn't mean this card should be immediately passed on though. With a $0 liability guarantee and no annual fee, this card still has something to offer if you are just trying to find a decent credit card with fair to low rates. For more information on how you can apply, scroll down and review the tutorial below.
Before you submit any sensitive information online, be sure to review Bank of America's privacy policy.
Requirements
To apply for this card you must meet the following requirements:
You are at least 18 years of age
You are at least 21 years of age if you reside in Puerto Rico
You have a valid SSN
How to Apply
Step 1- Start by navigating to this website. From there you will need to scroll down to the About You heading and enter-in the following information:
Full name
Phone number
E-mail address
Full address
Country of residence
Would you like your statements sent to a different address? (y/n)
Housing status
Monthly housing payment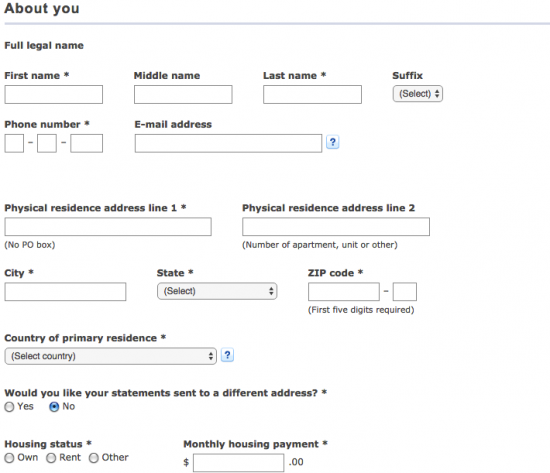 Step 2- Here you will need to provide the following information about yourself:
SSN
Date of birth
Mother's maiden name
Country of citizenship
Specify your citizenship status

Step 3- Use the drop-down menu to specify you Employment Status. Enter your Company name or employer, Years in occupation, your Occupation and enter your Work phone number.

Step 4- In the entry field, indicate your Total annal income. Below that use the drop-down menu to specify your Source of income.

Step 5- At this point you can consolidate your bills into one monthly payment by performing a balance transfer and/or add an additional cardholder.

Step 6- Here you will see the terms and conditions associated with this card. Read their terms over carefully before clicking Continue.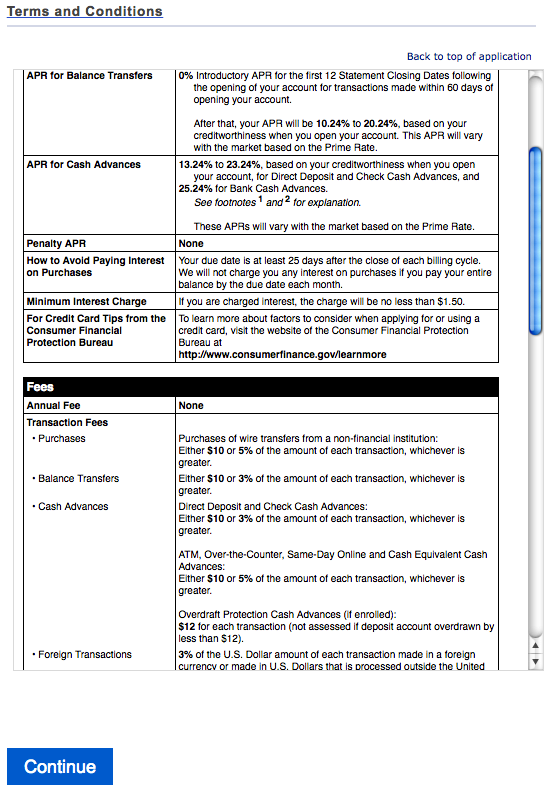 Step 7- The next page will provide you with a review of all the information submitted up to this point. Make sure everything has been entered correctly before proceeding.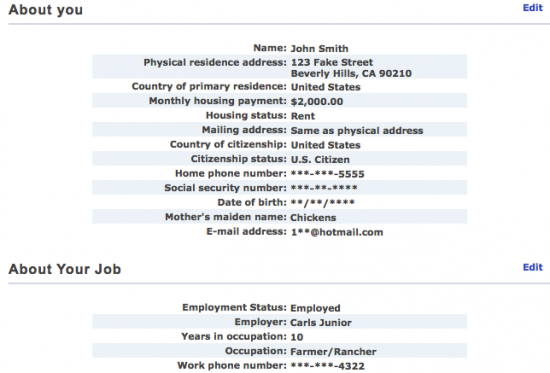 Step 8- On this last page you will simply need to check the small box located towards the bottom to indicate your compliance to their terms and conditions. When you are ready to proceed click Submit Application and you should receive a response shortly as to whether or not your application was accepted. Best of luck!