The PC Richard & Son Credit Card is a great card that is perfect for individuals that love intricate rewards points and discounts that are available in large part because no one else has the time to go through the fine print. There are some pretty massive discounts available with the PC Richard & Son Credit Card yet the monstrous interest percentage of 26.99% for purchases and the lack of any type of cash advance feature pretty much wholly outweigh the positives. If you're interested in applying for this card, simply scroll down the page and you will find a guide we have created that will explain all that you need to know about the online application process.
We highly recommend that our readers take a moment to review the online privacy policy so that they know how their personal information is going to be handled during the application process.
Requirements
Applicants must:
Be 18 years of age or older
Be a resident of the United States of America
Have a valid Social Security Number
How to Apply
Step 1: Navigate to the application homepage, pictured below.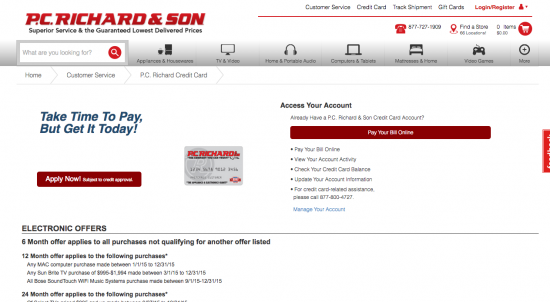 Step 2: Click the I Understand and Agree button.
Step 3: Review the terms and conditions.

Step 4: Designate the Initial Purchase Amount if Known

Step 5: Enter the following information in the designated fields:
First and last name
Mailing address
Zip code
Primary phone number
Phone type
E-mail address
Confirm e-mail address
Social Security Number
Date of Birth
Housing Information
Monthly Net Income From All Sources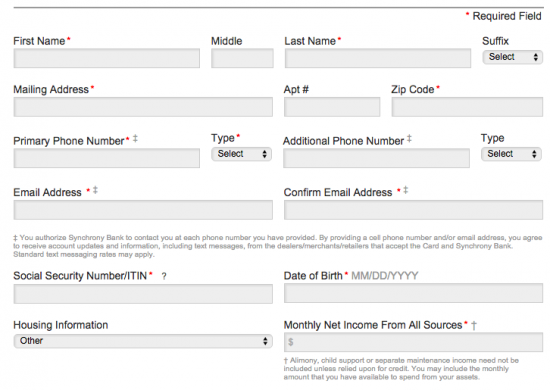 Step 6: Designate whether the application is for a joint account, how you want to receive your statements, and whether you wish to enroll in optional card security.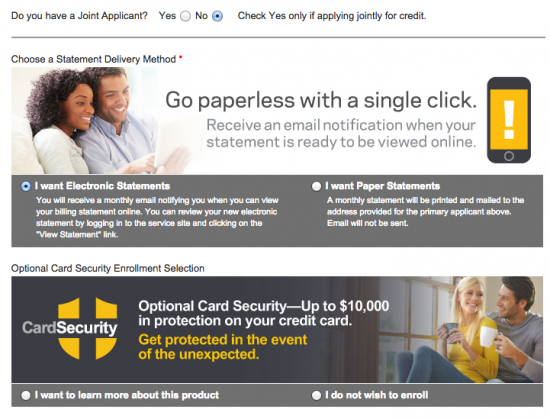 Step 7: Click the Continue button to finalize the application process.

You have now completed the application process for the PC Richard & Son Credit Card. Wasn't that easy?