If you came here looking for instructions on how to apply for the Philadelphia Phillies Cash Rewards Mastercard, you will find a simple guide to completing an online application in the tutorial below. Before we go ahead and review the application process however, let's take a look at some of the specifications of this credit option. The APR for the Philadelphia Phillies Cash Rewards Mastercard is assigned based on your credit score, and ranges from 13.24% to 23.24%. Regardless of your assigned APR, for your first 12 billing periods, your APR will be set at only 0%. Due to how large the range is from the lowest to the highest APR, we recommend taking a look into your creditworthiness prior to application to ensure you won't be stuck paying 23.24% (APR is subject to change). The most attractive feature of this credit card is its cash rewards program, which includes 3% cash back on gas purchases, 2% cash back on grocery store purchases, and 1% cash back on all other purchases. Cash back means literally that, you receive at least 1% rebate on your account every time you make a purchase using this card. All of these benefits come with no annual fee, which makes this card a real competitor for a place in your wallet. To follow our guide through the online application process, scroll down the page.
The Bank of America is the financial institution that issues these cards. To know more about how any information that you submit is protected by them online, we recommend reading their online privacy policy.
Requirements
To be eligible for this credit card, you must meet the following criteria:
Be 18 years of age or older
Have a valid US address
Have a valid US SSN
How to Apply
Step 1 – To access an application for this card find your way over to the MLB Credit Card summary page. Once you're there, find and click the Apply Now link to get started.

Step 2 – Now, navigate to the Choose your card pull-down menu and select Philadelphia Phillies.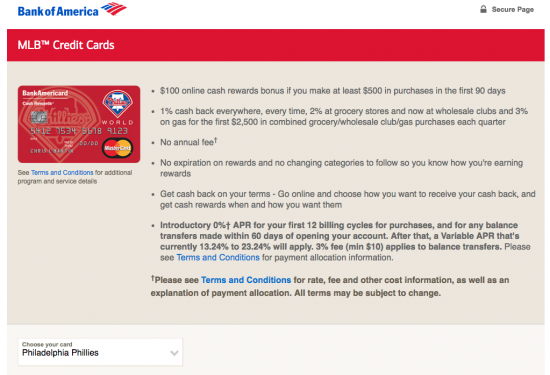 Step 3 – To apply for a credit card, the Bank of America will require a lot of information from you. First of all you will need to provide all of information detailed below.
First name
Last name
Residential address
Apartment/Unit #
City
State
ZIP code
Other address (if applicable)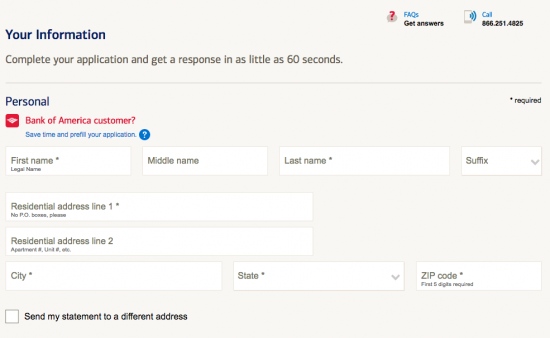 Step 4 – Next, you will need to enter and indicate each of the following pieces of information:
Primary phone number
Email address
Country of citizenship
Country of residence
Date of birth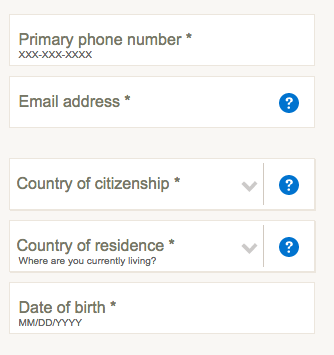 Step 5 – To help the Bank of America know more about your current financial information, provide all of the information written below.
Employment status
Total annual income
Source of income
Liquid assets
Monthly housing payment

Step 6 – In the Additional options sections, as an option, you can consolidate existing credit card balances onto one bill, if you so choose. You will also have to read and agree to your card's terms and conditions. When you are done, click Review your information to review the application on the following page. If all information seems to have been submitted correctly, click Submit.

Once all of the steps detailed above have been completed, your application should be submitted for approval. Thank you for visiting cardreviews.org, we hope that our guide has been helpful. Good luck!