The Sony Financial Services Credit Card is a poor choice for people looking for either a great rewards program or low interest. You will find neither of those benefits in this card and might actually find it is disadvantageous. to have one This credit card is distributed by Synchrony Financial and is useful only for purchasing select electronics from Crutchfield outlets. This card will allow you to make a big purchase and save on interest for a 2 year period. You can pay off the amount, as long as it's within 2 years, and you won't have paid any interest. However, an interest rate of almost 30% will apply after that if there is a remaining balance. The APR afterwards is so high that it's not worth keeping this card in your wallet and you don't gain any points, cash back, or many savings opportunities. There are many credit cards out there that will allow you to pay your balance off at a much lower interest rate and also offer a low-interest introductory period. We have provided a tutorial below for those who would like to apply for the Sony Financial Services Credit Card.
Before submitting any personal or financial information, read through the privacy policy provided by Synchrony Financial.
Requirements
The following requirements must be met in order to be eligible for this credit card:
Applicants must be 18 years of age or older
Applicants must have a valid U.S. address
Applicants must have a valid Social Security number
How to Apply
Step 1 – To start the application process, you must navigate to the electronics and appliances page within the Synchrony Financial web portal. Locate Crutchfield from the list and click Apply Now.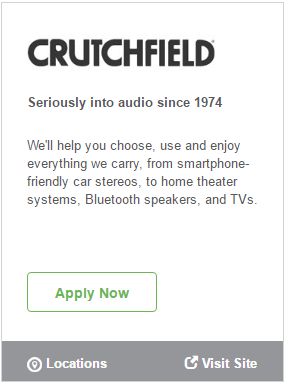 Step 2 – Now you can start filling out the application form starting with the following personal information:
Name
Mailing address
Zip code
Phone number
Email address

Step 3– Some more personal information is required below that, including Social Security Number, Date of Birth, and Monthly Income.

Step 4 – If you are applying for this credit card with someone else, select Yes and enter the joint applicant's information. Below that you have the option of receiving your statements electronically or by mail.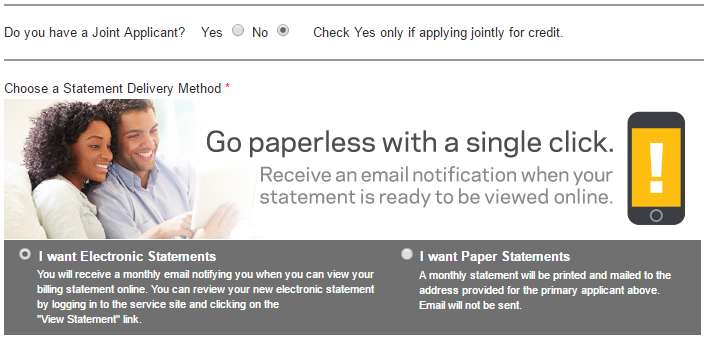 Step 5 -You are given the opportunity to add card security to your credit card. If you would like to purchase the card security program, read the agreement and tick the box below to agree to your consent. Click Continue to proceed to the last step.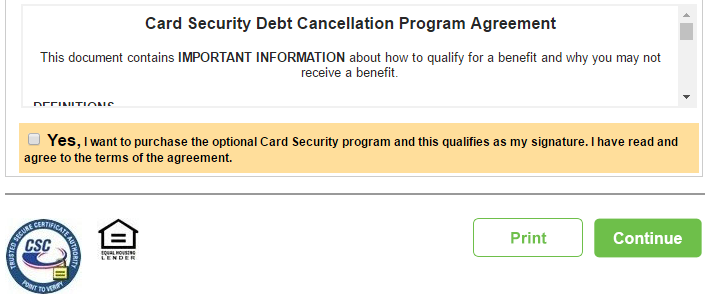 Step 6 – Finally, read through the terms and conditions and click Accept once you agree to them.

Your application will now be submitted for review. We hope these instructions helped you achieve your goal of applying for the Sony Financial Services Credit Card. Good luck!