The CarCareOne Credit Card should be avoided unless you deem it completely necessary to carry one. This card has a ridiculously high APR and can only be used for car services, repairs, and fuel purchases; no cash advances or balance transfers can be performed with this card. There is one aspect of this card some people might find useful and that is if a cardholder makes a purchase of $199 or more, there will be no interest charged for the first 6 months. Afterwards, the regular interest rate of 29.99% will apply (subject to change) but these 6 months might be enough time for some people to pay off whatever auto repair they have recently been charged for. Other than that, benefits of this card are little to none. The CarCareOne Credit Card might come in handy in case of a car-related emergency as they are accepted at thousands of locations throughout the U.S., but a cash back credit card will allow you to do the same thing while paying less interest and maybe even reaping a few rewards. Those of you who would still like to apply for this credit card can follow our short tutorial below.
Before submitting any information into the application form, we suggest you read through the privacy policy provided by Synchrony Financial.
Requirements
Make sure you meet the following requirements before applying for this credit card:
Applicants must be 18 years of age or older
Applicants must have a valid U.S. address
Applicants must have a valid Social Security number
How to Apply
Step 1 – To begin the application process, navigate to the CarCareOne page on the Sychrony Financial web portal. Locate the Apply Today button and click on it to proceed.

Step 2 – Now you can start filling out the form, starting with the following personal information:
First name
Last name
Mailing address
Zip Code
Phone number
Email address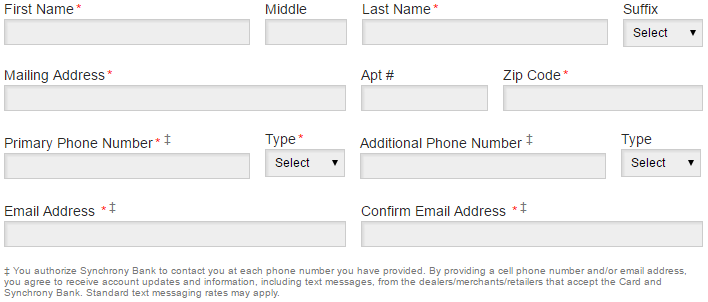 Step 3 – Next, you are asked to further confirm your identity by providing your Social Security Number, Date of Birth, Housing Information, and Monthly Net Income.

Step 4 – At this juncture, select Yes if you would like to add a joint applicant to the account. You are also given the option to choose to receive your statements electronically or by mail. Select your preference and continue to the next step.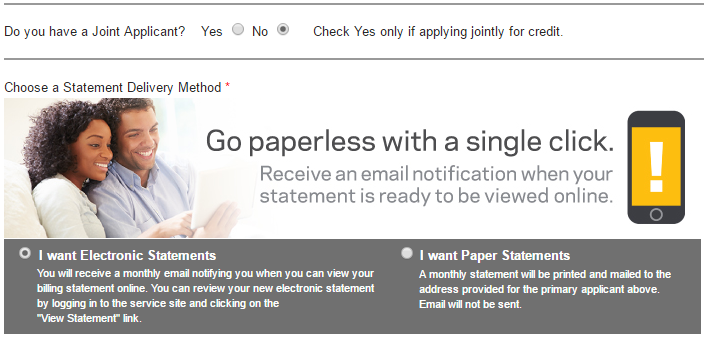 Step 5 – This step gives you the opportunity to protect your card with Card Security. Read through the agreement before making your choice. If you would like to purchase the Card Security program, select Yes. Leave it blank if you do not with to purchase this and click Continue.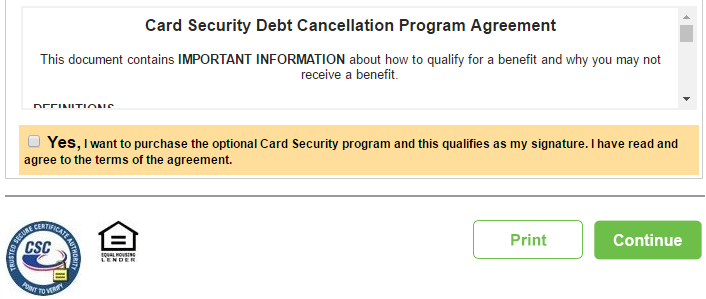 Step 6 – Lastly, a window will pop-up asking you to read through the terms and conditions. When you you have read them and agree to them, click Accept.

Congratulations! You have just applied for the CarCareOne Credit Card. We hope this tutorial helped you achieve your goal and that your application is a success. Best of luck!