Members of the American College of Emergency Physicians (ACEP) and non-members alike now have the opportunity to "show their pride" and apply for the ACEP BankAmericard Cash Rewards Visa Credit Card. This card, beyond the normal cash rewards program employed by Bank of America, has no special rewards or features unique to ACEP. You will simply receive 3% cash back on gas and 2% cash back on groceries, though these percentages only apply to the first $2,500 in combined qualifying purchases made each quarter. You will also receive 1% cash back on all other purchases made with the card. The interest rates are reasonable and you can expect your purchase APR (the rate applied to in-store and online spending) to be set somewhere between 13.24% and 23.24% (APR is subject to change). If you're interested in applying, go to our handy application guide, located below, in order to find answers to any questions you might have.
Applicants should definitely read over the Bank of America privacy policy to ensure that they are aware of the way in which their personal information will be used.
Requirements
Applicants must meet the following requirements in order to be eligible for this card:
Be at least 18 years of age
Be at least 21 years of age if they reside in Puerto Rico
Have a valid US street address
Have a valid SSN
How to Apply
Step 1- First, you will need to navigate to the card summary page which details the financial structures of the card. From this page, find the Click here link located near the end of the final paragraph and select it to be redirected to the secure application.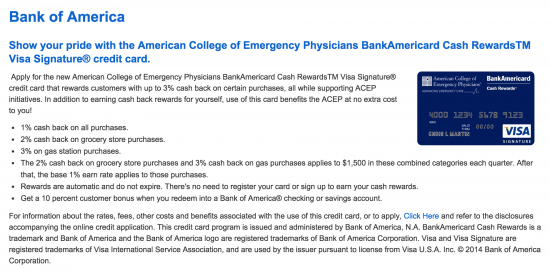 Step 2- You are asked to submit the following personal information in the appropriate spaces:
Full name
Phone number
Email
Address
Country of residence
Billing address (if different)
Housing status
Monthly housing payment
SSN
Date of birth
Mother's maiden name
Country of citizenship
Citizenship status
Step 3- This section is dedicated to your employment information. The data that's required is as follows:
Employment status
Years in occupation
Occupation
Work phone number
Total annual income
Source of income
Step 4- Both the ability to perform balance transfers and/or add additional cardholders to your account can be found at this juncture. Continue onto the next step if neither of these tasks are of interest to you.

Step 5- The terms and conditions for this card should not be overlooked before submitting your application. If you agree to the terms, select Continue to proceed.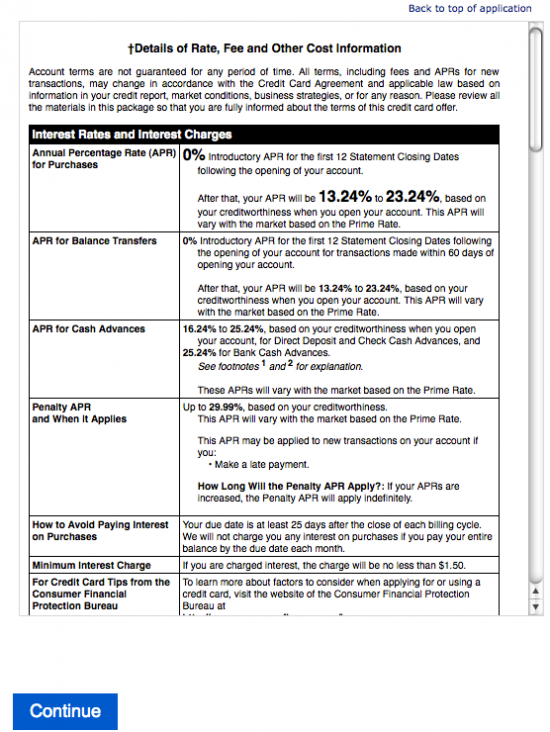 Step 6- On this last page, scroll down until you've reached an image like the one displayed below. Check the small box here to provide consent to Bank of America's terms and conditions. Lastly, click Submit Application and your card request will be sent in to Bank of America for assessment thus completing the application process.

We here at Card Reviews want to thank you for choosing us as your credit card specialist and we wish you the best of luck with your new credit card. Take care!