The Affinity Credit Union Low Fee Gold Choice Rewards MasterCard is a card that makes earning rewards, and maintaining additional safety and security for you and your family, affordable. With this card, the user is essentially trading in 2,000 of the bonus welcome reward points in order to pay half of what the regular Affinity Credit Union Gold Choice Rewards MasterCard costs annually. In order to ascertain whether this card is right for you, it is important to review what the MasterCard reward points can actually be used for and whether or not the 2,000 welcome reward points are worth $60 or not. As this is the only main differentiation between the Low Fee and the regular Gold Choice Rewards MasterCard, investigating into the actual value of the reward points should be the deciding factor. Should you be interested in acquiring this credit card, review our application guide below.
Before submitting any sensitive information online, take a moment to review the CUETS privacy policy to see how your personal information will be used (CUETS Financial is the institution which has partnered with Affinity to provide this credit card).
Requirements
In order to apply for the Affinity Credit Union Low Fee Gold Choice Rewards MasterCard, you must meet the following requirements:
You are a resident of Canada and have a Canadian credit record
You are the age of majority in your province or territory
You have not filed bankruptcy in the last 7 years and have no seriously late payments
How to Apply
Step 1- Start by accessing the secure application webpage. Once the page has loaded, scroll down and click the Apply now link found under the Low Fee Gold CHOICE REWARDS MasterCard Credit Card heading.

Step 2- Here you are asked to specify your credit union by selecting Yes, then typing "Affinity Credit Union" into the empty field. Once entered, click Continue to proceed.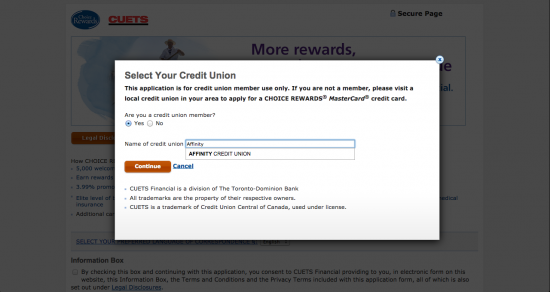 Step 3- Under the Information Box subheading found on the top of the page, tick the small box to indicate your consent to receiving the terms and conditions as well as the privacy terms electronically.

Step 4- Scroll down to the Primary Applicant's Information window and provide the following information into the fields/drop-down menus highlighted with a red asterisk:
Canadian resident? (y/n)
First name
Last name
Home address
City
Province
Postal code
Housing status
Monthly payment
Years at current address
Is your mailing address different from your current address? (y/n)
Home phone number
Mobile phone number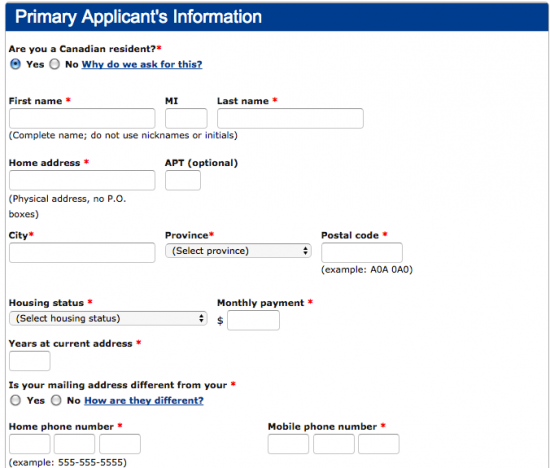 Step 5- Next, enter your Date of birth and your Mother's maiden name.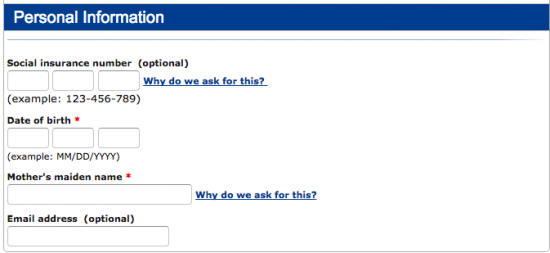 Step 6- Continue by supplying the following Employment Information:
Employment status
Company name or employer
Number of years with company
Occupation type
Occupation
Describe your position or business
Work phone number
Your income
Total annual household income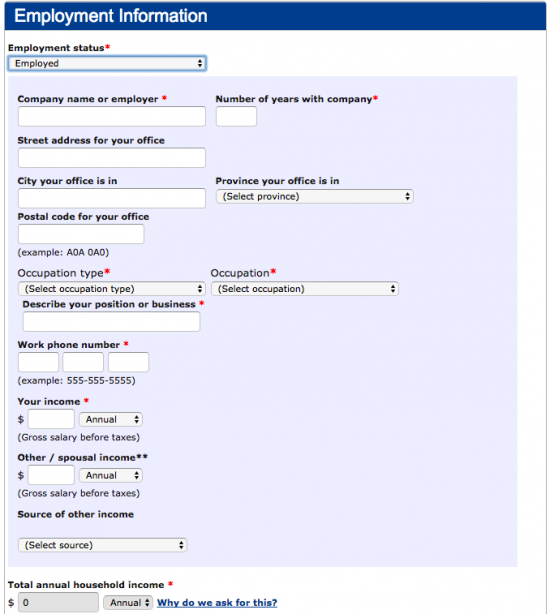 Step 7- At the bottom of the page, you should see the Additional User Information and Card Features headings. In them, you have the ability to add an authorized user to your account, consolidate your previous balances into one bill by performing a balance transfer, and/or purchase balance transfer protection insurance. These tasks are entirely optional and you may skip them if you wish. Click Continue to proceed with your application.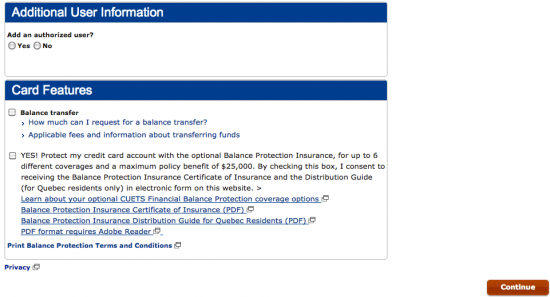 Step 8- Read over the terms and conditions, displayed on this page, to get a full understanding of what terms you will be receiving if approved for this credit card. If you agree to CUETS' terms, check the small box located underneath the terms window to provide consent.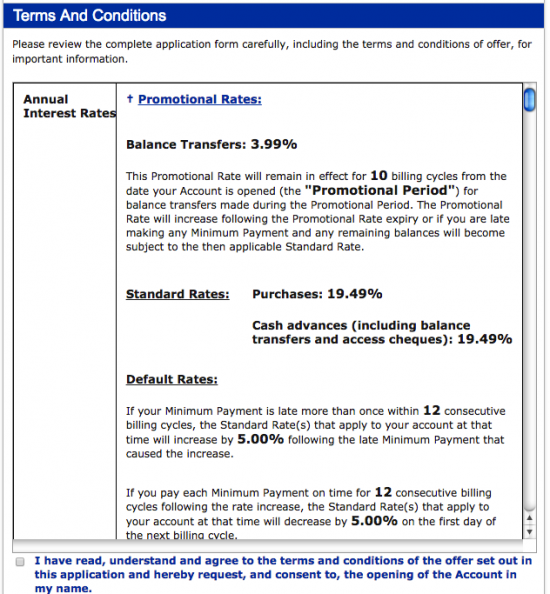 Step 9- This last step entails you submitting your application in to CUETS for review. This process can be accomplished by simply clicking Continue, and voila! Your card request is now in their system and confirmation should be sent to your shortly via email.

Thank for choosing Card Reviews as your guide through the card application process. We wish you the best of luck with your new credit card and in all your future banking experiences.