American Express and Morgan Stanley have teamed up to offer you a credit card that has no annual fee and a handful of super valuable reward earning opportunities. The only catch to the American Express Morgan Stanley Credit Card is that you need to have an existing brokerage account with Morgan Stanley in order to apply. It is certain that this requirement will rule out a great number of potential cardholders, however, if you happen to be one of the lucky individuals who meet all of the criteria of eligibility, then you are going to absolutely love this card. Morgan Stanley is one of the nation's leading financial investment firms and specializes in wealth management. You can be certain that their goal is to ensure that you keep as much money in your pocket as is humanly possible. For $0 a year, you could have a credit card that welcomes you with 10,000 reward points (as soon as you spend $1,000 within your first three months), has a respectable APR of 15.74% (APR is subject to change), and allows you to earn double the rewards points on airfare, meals at restaurants, car rentals, and department store purchases. If that list of advantages has sold you on the American Express Morgan Stanley Credit Card, follow the steps listed below to learn how to apply.
To ensure that you are aware of the way in which American Express is going to handle your personal information, review their online privacy policy.
Requirements
Applicants must meet all of the criteria of eligibility before beginning the application process. In order to apply, you must:
Be a resident of the United States
Be 18 years of age or older
Have an eligible Morgan Stanley brokerage account
Have a valid SSN
How to Apply
Step 1- You can begin the application process for the American Express Morgan Stanley Credit Card by heading over to this webpage. You should see the card image for the Morgan Stanley Credit Card on the right side of your screen. Just below it, select the Apply Now link.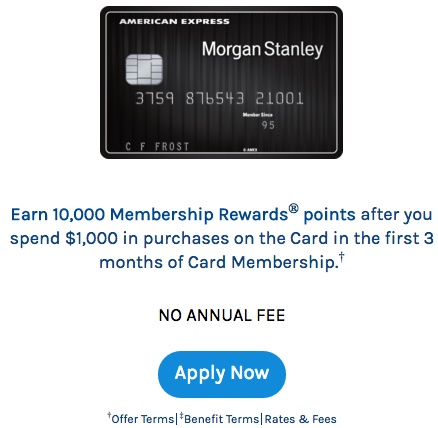 Step 2- Each of the empty fields found on this page will need to be filled in correctly in order to complete your application. Start by providing the following information:
Full name
Name on card
Email address
SSN
Date of birth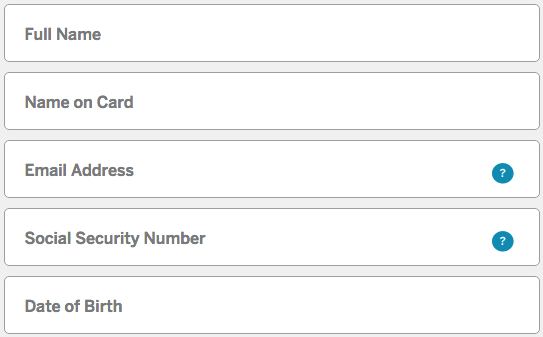 Step 3- Next, supply your Mobile Phone Number, Home Address, Total Annual Income, Income Source, and check the small box to indicate that you indeed have an eligible Morgan Stanley brokerage account.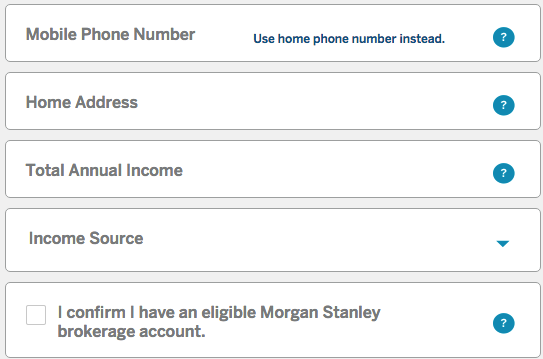 Step 4- Here you are able to specify if you'd like to request any additional cards. Regardless of your decision, you must click Continue to proceed.

Step 5- This last page shows you the terms and conditions document that contains all of the pricing information, benefit terms, fees, and rates. Make sure that you have read over this document carefully before proceeding. When you're certain that all of your information was supplied accurately and that you agree with the terms and conditions for this credit card, click Agree & Submit Application to finalize your card request.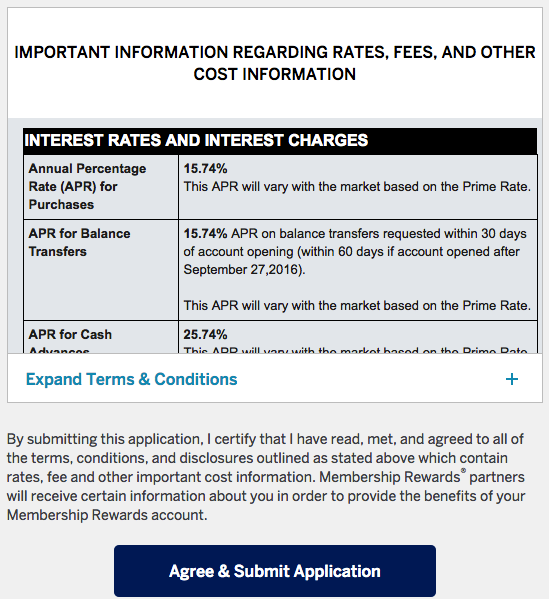 That's all you need to do. With your card request submitted, you can sit back and relax as American Express assesses your application. Until next time, good luck and take care!