The Amex Express Everyday Credit Card is a personal credit option designed for people who are looking for competitive interest rates and a rewards program that provides savings on everyday purchases. The rewards program is standard with 2 points being awarded for every $1 spent on groceries and 1 point awarded for every $1 spent elsewhere. You will be given an additional 20% more points each billing cycle if you make 20 or more separate purchases with your card. American Express hasn't stopped there as they will give you a whopping 10,000 points as a sign up bonus, so long as you spend at least $1,000 within your first 3 months of card membership. Your interest rate on purchases will be set somewhere between 13.49% and 23.49%, however this rate will be reduced to 0% for the first year that you have your card (APR is subject to change). As you can see, there are several features found through this offer that make this card a worthy acquisition. Look to our guide below if you'd like to find out how you can apply.
Before applying, take a moment to review the American Express privacy policy to ensure that your information is being properly protected as it is submitted to their application form.
Requirements
To be certain that you will be eligible for this card, the following requirements must be met:
Be at least 18 years of age
Have a valid SSN
Be a resident of the United States
How to Apply
Step 1- Head over to the card summary page which details the rewards program and benefits that this card has to offer. Click Apply Now to proceed to the following page.

Step 2- This page is where your personal information is required. In the empty spaces, supply the following:
Full name
Name on card
Email address
SSN
Date of birth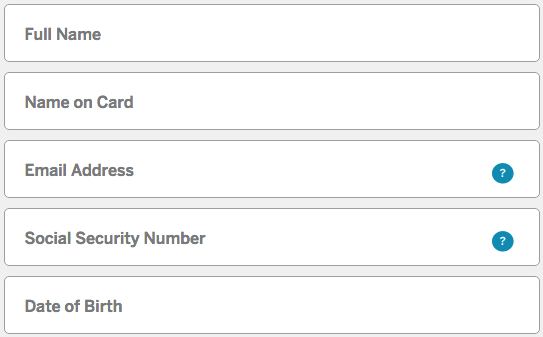 Step 3- Continue supplying your personal information by entering in the following details:
Phone number
Home address
Total annual income
Non-taxable income (optional)
Income source
After your personal data has been provided, you may proceed by clicking Continue.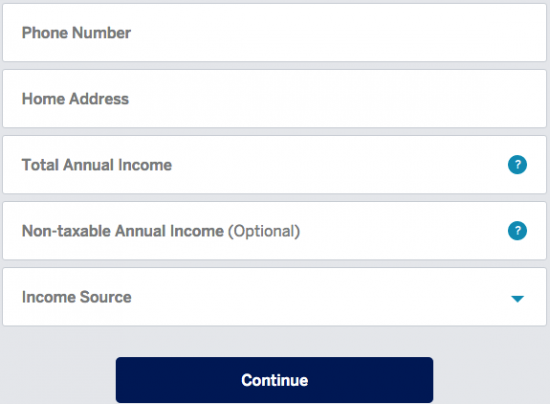 Step 4- The terms and conditions window (pictured below) contains all of the fine print details concerning this particular credit card. Review this document over carefully to ensure that you agree with the terms. If you are in compliance with the rates and fees, click Agree & Submit Application to have your credit card request sent in to American Express for assessment.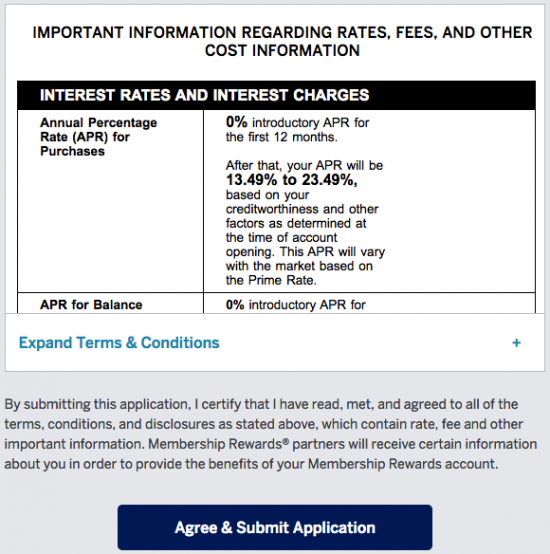 Now that your part in this is over, you need only sit back and relax as American Express reviews your application. Until next time, good luck and take care.