Having found your way to this webpage, you are most likely a new cardholder of the Amtrust Bank Secured Card. Here you will find instructions on how to get started with managing your credit card finances online. Online banking for this credit card is provided by the card-issuer, First Bankcard. By registering your new credit card for online banking, you will be able to log into your account and utilize a variety of financial tools. These tools will allow you to view your statements, pay bills, update your information, perform balance transfers, and review your purchases. Scroll down the page for instructions on logging in, activating a new card, and registering for online banking.
We recommend that you read First Bankcard's privacy policy so that you can know about how they use their clients' information.
How to Login
To get started, navigate to First Bankcard's secure login page by following this link. Next, type your User ID in the blank space and click Log In to continue to the next step.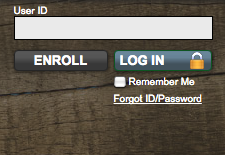 On the next page, you will see your personalized image and phrase. If you do not recognize your picture and phrase, you are either logging into the wrong account or you are on a false website. Providing you recognize your chosen image and phrase, enter Password and click Submit to access your online banking account.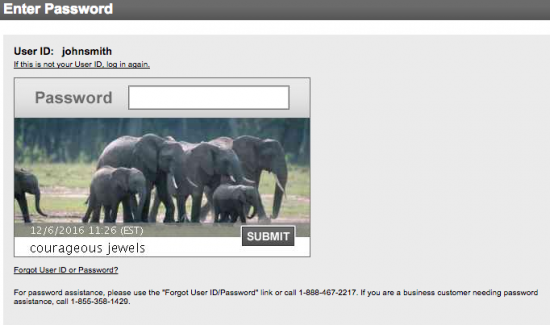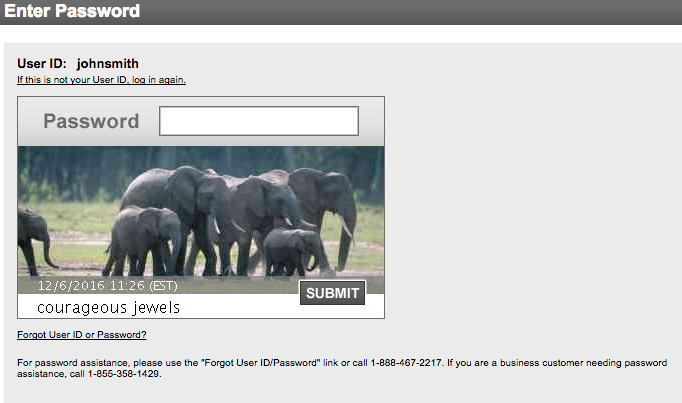 If you are having difficulty logging in or have forgotten all or part of your login information, click the Forgot User ID/Password link located in either of the login windows. Then, provide either your User ID or Email Address where indicated and click Submit. In the pages that follow, you will be required to provide some additional information before you can reset or retrieve your login credentials. Once you have completed this process, you will be able to log in using your updated login information.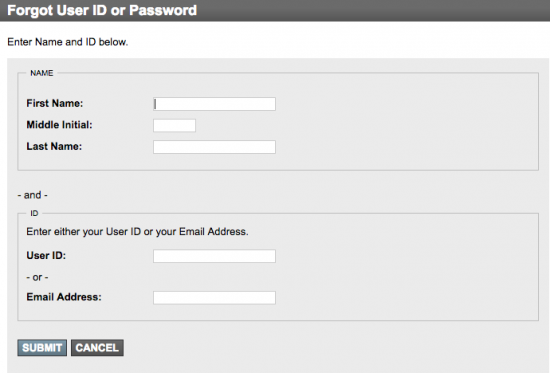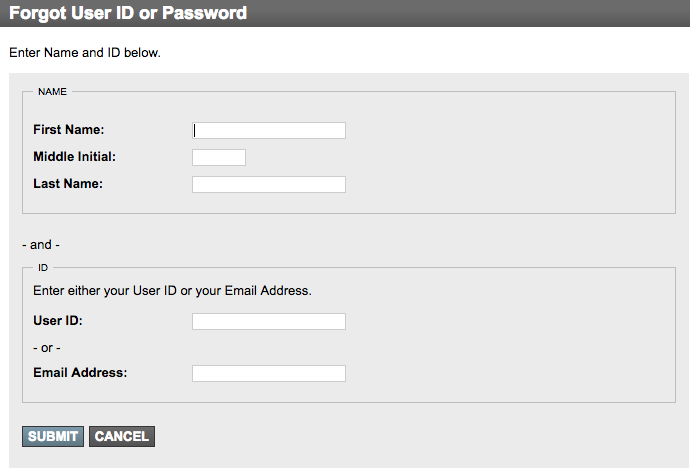 Activation/Registration
There are two ways to activate your credit card; you can call the activation number posted above to activate your card by phone, or you can activate your card online by registering for online banking. To sign-up for First Bankcard's e-banking services, click the Secure registration link located above the activation number. Then, on the Enroll page, enter the following information:
Account number
Account type
Expiration date
Signature panel code
First and last name
Last 4 digits of SSN
Date of birth
Email address
Once this information has been entered, click Continue and follow the instructions in the subsequent steps to complete the enrollment process.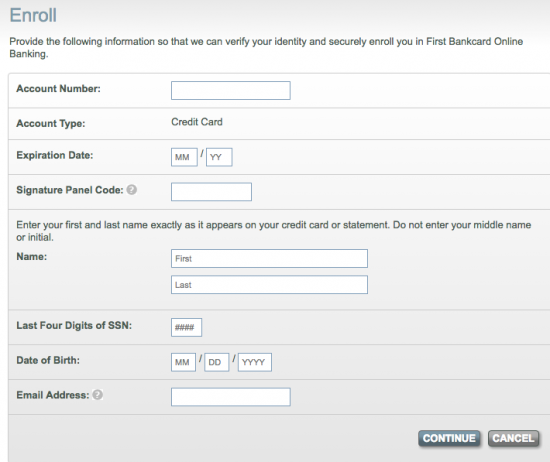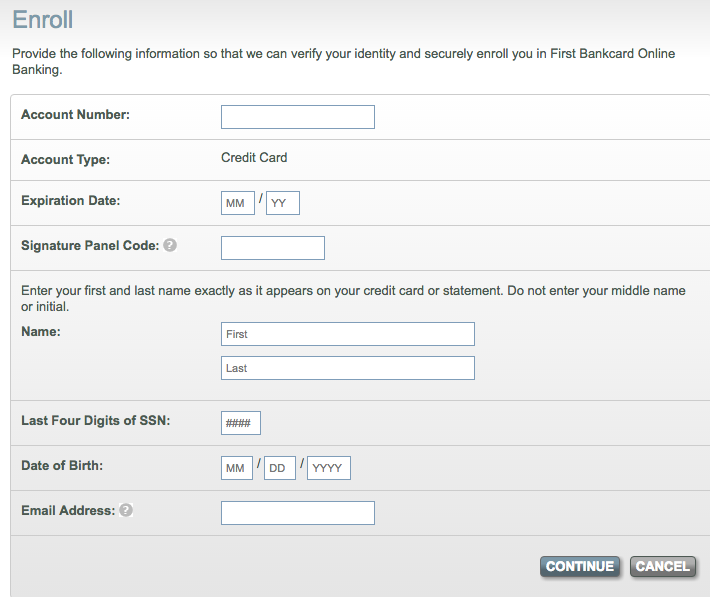 Once your new credit card is enrolled in online banking, you can log into your account and manage your credit card finances whenever you need to. We hope that you enjoy this service and that our guide has been helpful for you today. Happy banking!