Owners of the AmTrust Bank Complete Rewards Visa Credit Card have unlimited access to a fluid user portal powered by First Bankcard, a third party operator. If you are one of these lucky individuals, you will be able to fully manage your account from your home office, or even on the go with mobile banking. Once logged in, you'll be able to update your personal information, pay off your bills, download e-statements, and perform a variety of tasks to assist you in managing your account. Getting started is easy with the instructional guide we have provided for you, available below. You will be shown the steps involved in activating your card, setting up your online account, and logging into the online portal. For more information on the processes, just scroll down.
The First Bankcard privacy policy, available here, details how your information will be handled once it is submitted to the site. Review this policy to ensure that you are being properly protected while using First Bankcard's user portal.
How to Login
In order to access your account, navigate to this webpage and enter your User ID in the empty space found within the login menu. Click Log In to proceed to the next page where your Password is needed. Lastly, click Submit to be granted entry to your online account.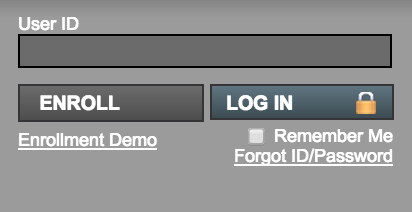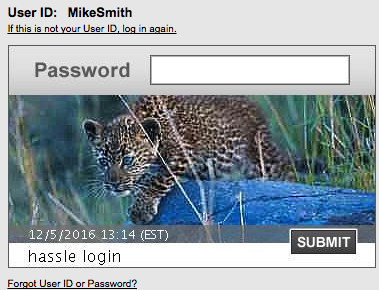 A retrieval system has been created for those who have forgotten or lost their login information. If you are one of these individuals, click on the Forgot ID/Password link (found within the login menu) to begin the retrieval process. You must then enter your First Name, Last Name, and your User ID (forgotten password) or your Email Address (forgotten user ID) before clicking Submit. The next page will provide you with instructions on how you can recover your login information.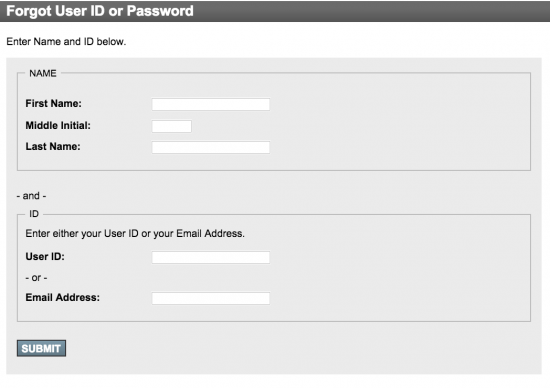 Activation/Registration
Activating your credit card can be accomplished by calling 1 (888) 295-5540 and following the instructions given by a customer service representative. After activating your card, you'll be able to create an online banking account so that you can manage your card through the First Bankcard online portal. To begin the account creation process, click on the Secure Registration link located above this paragraph. On the next page, enter the following information in the spaces provided:
Account number
Account type
Expiration date
Signature panel code
First and last name
Last 4 digits of your SSN
Date of birth
Email address
Once each of the empty fields have been filled in, click the Continue button to proceed. The last thing you'll have to do is create your login credentials by choosing a user ID and password for your account.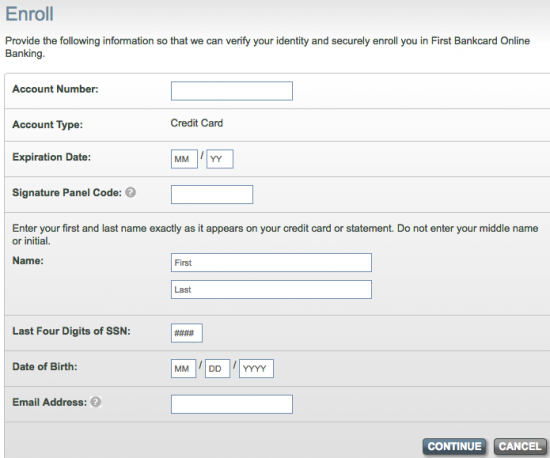 Your account should now be successfully registered with First Bankcard. We hope that this tutorial was helpful to you and we wish you all the best in your future banking experiences!