If you just acquired a Glenn Falls National Bank Complete Rewards Credit Card, the most straightforward way to start managing your credit card finances will be to enroll in online account access through the card-issuer, First Bankcard. By enrolling, you will be able to activate your credit card, make payments, transfer balances, request credit limit increases, view statements, and much more, all from your personal computer or smart device. We have provided instructions below in order to help you get your card and online account quickly up and running. Scroll down and consult our guide to find the information most pertinent to your current situation.
We recommend reviewing First Bankcard's privacy policy before submitting any personal information into their online portal.
How to Login
Access your account online can be accomplished in a few steps. Start by navigating to the First Bankcard login page. Once the page has loaded, you should see the login window pictured below. Enter your User ID into the indicated field and click Log In to proceed to the next step.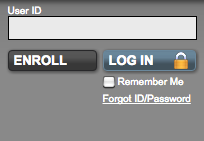 Now, supply your Password into the blank field and click Submit to be granted access to your personalized banking account.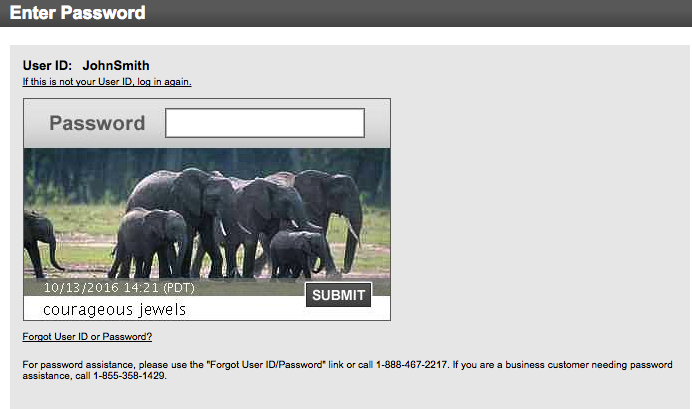 If you have forgotten either or both of your login credentials, you can quickly retrieve them by clicking on the Forgot ID/Password link (located within the main login window). On the next page, provide your First Name, Last Name, and your User ID (for a forgotten password) or Email Address (for a forgotten user ID). Click Submit and follow the instructions provided on the subsequent page in order to retrieve your login credentials.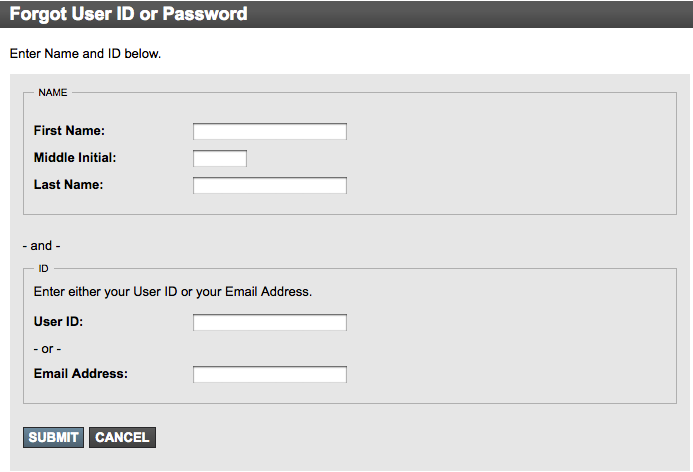 Activation/Registration
There are two methods of activating your credit card, either by calling the activation number posted above this paragraph or by enrolling in online account access. If you have internet access, you can hit two birds with one stone by enrolling, so why not do that? To begin the enrollment process, click the Secure Registration link located above the activation number. Once on the enrollment page, you will need to enter the following information into the indicated fields:
Account number
Account type
Card expiration date
Signature panel code
First and last name
Last 4 digits of SSN
Date of birth
Email address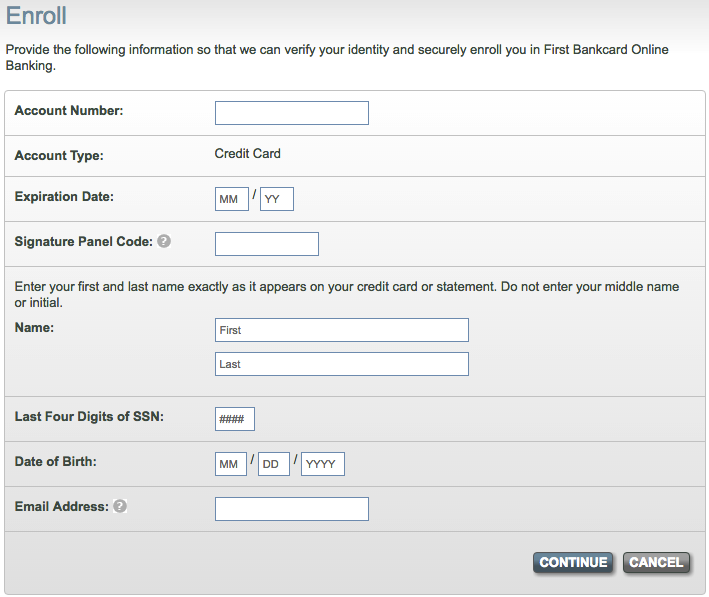 Click Continue, and in the subsequent pages, you will need to choose an online ID and password for your account and agree to the online terms of service. Once you have completed your enrollment, you will be ready to start making purchases with your card and banking online. Happy banking!