The Apple Bank Visa Complete Rewards Credit Card is distributed and governed by First Bankcard, a division of First National Bank of Omaha. First Bankcard provides clients with a secure, easy-to-use web portal so they can oversee their credit card account from any computer or mobile device. Once logged into their online account, cardholders can make payments, check statements, set up account alerts and access a variety of financial tools. Online banking isn't a new feature, but for some it might be foreign. If you're not familiar with online banking, or specifically First Bankcard's web portal, we can help guide you through the procedures necessary to log into an existing online account, register for a new online account, and activate your Apple Bank Visa Complete Rewards Credit Card. Simple follow our short tutorials below to set up your card and your online bank account today.
Read through the privacy policy provided by First Bankcard to solidify your understanding of their information sharing policies.
How to Login
To begin, navigate to First Bankcard's website and locate the login box on the left side of the page. Enter your User ID in the field provided and click LOG IN.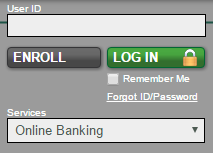 Next, you're prompted to provide your Password. Enter your password, click SUBMIT and, assuming your ID and password were typed accurately, you will be granted access to your First Bankcard online banking account.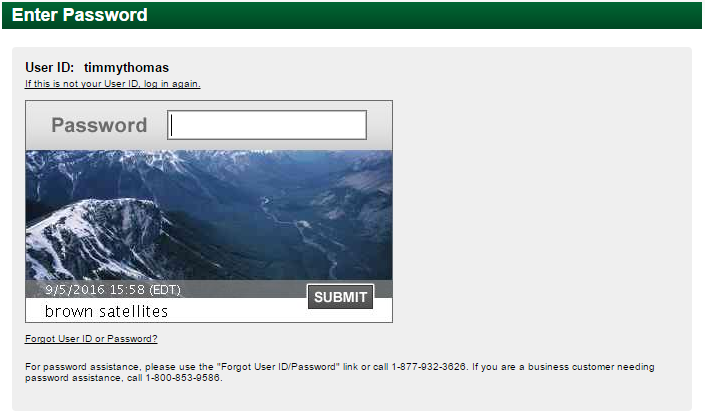 If you can't remember your ID or password, there is a simple process you can go through to retrieve them. Click on the Forgot ID/Password link located within the login box on the First Bankcard home page. You are asked to provide your First Name, Middle Initial, Last Name and either your User ID or Email Address. In the event that you have forgotten your ID, provide your email address. If it's your password that you're trying to retrieve, provide your user ID. Once the necessary information has been entered, click SUBMIT and on the subsequent pages you will be guided through the remainder of the account recovery process.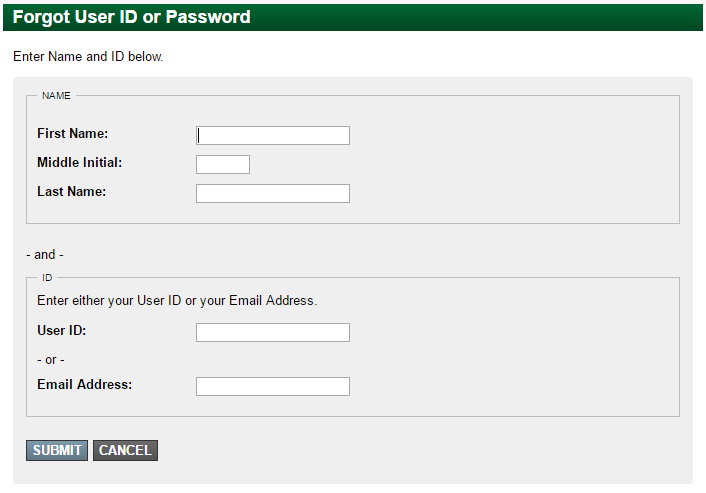 Activation/Registration
In order to get any use out of your Apple Bank Visa Complete Rewards Credit Card, activating it is a must. Call the number we have provided above to start the activation process. Once completed, you might want to enroll for an online banking account with First Bankcard. To start the registration process, click the Secure Registration link below the activation number. To enroll for an online account, you must provide the following information:
Account number
Account type
Expiration date
Signature panel code
Name
Last 4 digits of SSN
Date of birth
Email address
Click CONTINUE once you have entered all the necessary information. On the pages to follow you will be asked to create an ID and password. Afterwards, further instruction will be provided on how to finish setting up your account.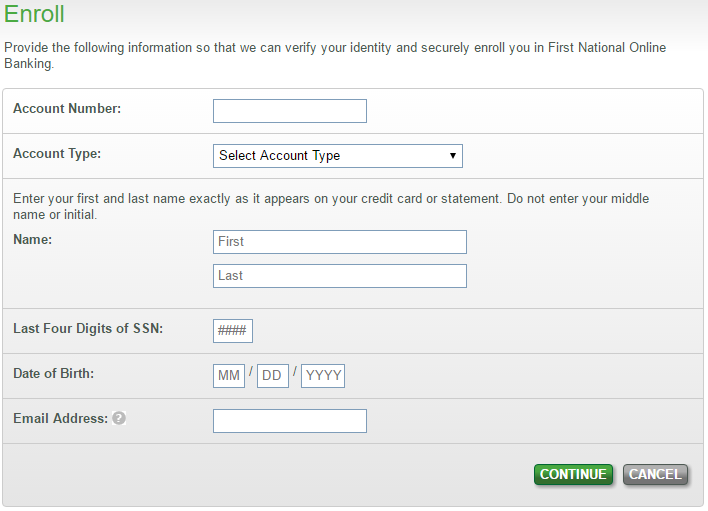 We hope these instructions were helpful in getting you set up with your online banking. Happy Banking!