Cardholders of the Apple Bank Visa Business Absolute Rewards Credit Card will be able to oversee their credit card account via First Bankcard's web portal. This web portal will help you complete all the necessary banking tasks necessary to properly manage your business credit card. Once logged in to your First Bankcard online banking account, you can access management reports, track expenses, monitor payments, set up alerts for the account, and much more. As a cardholder, you'll have peace of mind knowing you have 24/7 secure online access to your account and round the clock technical support. If you've just received your Apple Bank Visa Business Absolute Rewards Credit Card, we provide instructions on how to activate it, as well as information on logging into an existing First Bankcard online account and enrolling for a new account.
Before submitting anything into their website, read through First Bankcard's privacy policy to learn about their terms of information sharing.
How to Login
To gain access to your online banking account, navigate to First Bankcard's business login page. Locate the login box on the left side of the page, enter your User ID and click LOG IN to continue.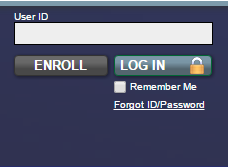 Next, you're asked to provide your password. Enter your Password in the field provided and click SUBMIT. If both your ID and password were accurately submitted, you should be staring at the main page of your online banking account. If not, follow the instructions posted below to learn how to retrieve your forgotten credentials.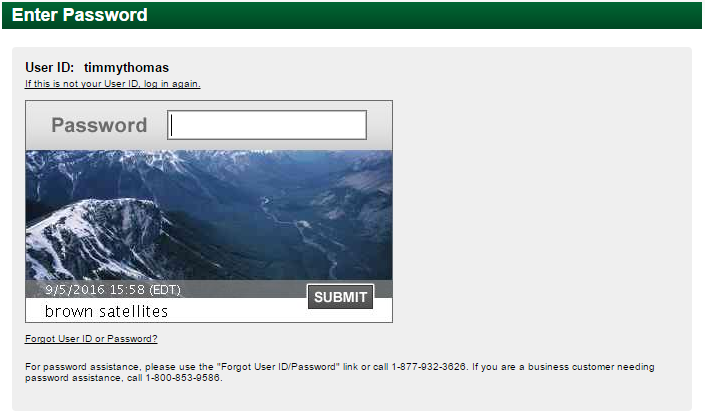 No need to panic if you can't remember your login information, there is a simple procedure you can go through to recover them. Click on the Forgot ID/Password link located within the login box on the First Bankcard business login page. Once the page loads, you are asked to provide your full name and either your User ID (if you have forgotten your password) or your Email Address (if you have forgotten your user ID). Click SUBMIT to get to the next page, wherein you will be further instructed on how you can retrieve your forgotten login information and recover your online account.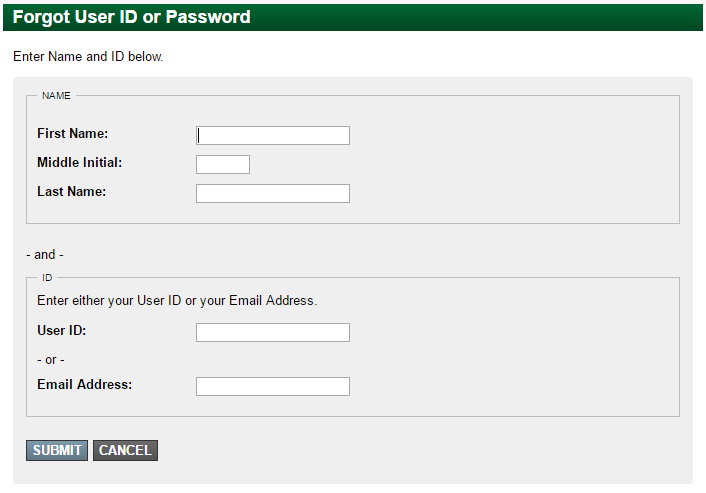 Activation/Registration
Before you can start making any purchases on your new Apple Bank Visa Business Absolute Rewards Credit Card, you'll need to activate it first. Call the number posted above to complete the activation process with a First Bankcard customer service representative. With the activation process complete, now would be a great time to enroll for an online banking account with First Bankcard. To start the registration process, click the Secure Registration link below the activation number. You are asked to submit the following personal and business-related information in order to proceed:
Administrator name
Business mailing address
Primary email address
Date of birth
Phone Number
Once this section has been completed, click CONTINUE.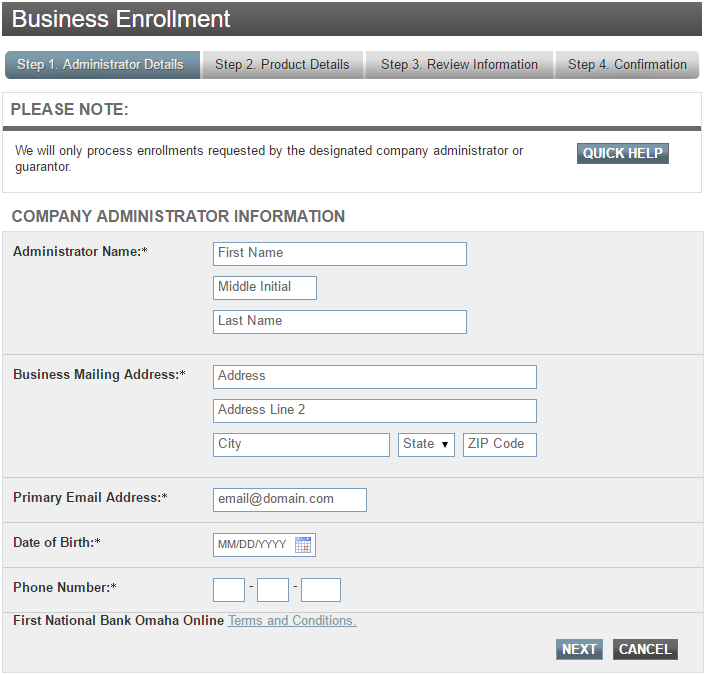 Next, provide your Credit Card Number, Card Expiration Date and the Last Four Digits of SSN. Click SUBMIT and on the subsequent pages you will be given the chance to review the information you have entered and create an ID and password for your account.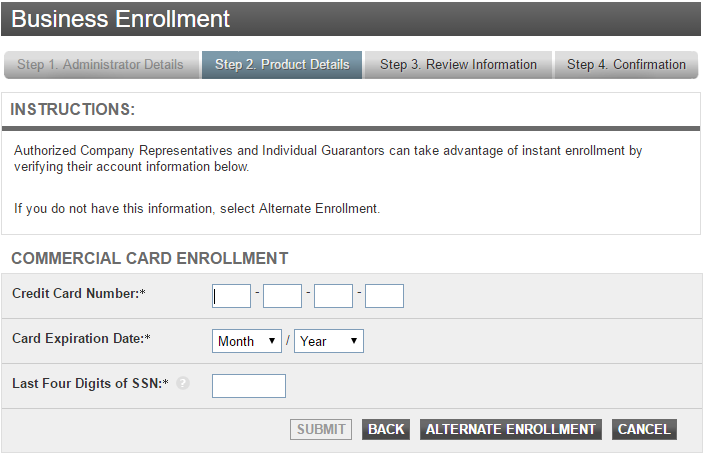 Now that your card is activated and your online account is created, you can satisfy all of your business's banking needs. Happy banking!