If you recently acquired an Ohio Savings Bank Secured Credit Card, you are going to need to keep up with paying your monthly balance. First Bankcard has made this exceedingly simple by providing cardholders with an online banking service which enables them to view and print monthly statements, update personal information, pay bills, perform balance transfers, review their past transactions, and more. To help you take advantage of these financial tools, we have provided a guide below on how to log into and register for an online banking account. If you have not yet activated your card, you will also find instructions on how to activate a new credit card. Scroll down to start managing your credit card finances online today.
Before submitting your personal and financial information, we recommend that you read the First Bankcard privacy policy.
How to Login
To log into your online banking account, navigate to First Bankcard's secure online portal. Enter your User ID in the blank field and click Log In to continue to the next step of the login process.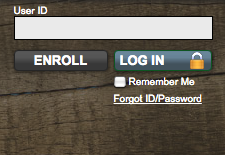 Now you will need to type your Password before clicking Submit to access your online banking account. Once logged in, you will be able to take full advantage of the many account management tools available.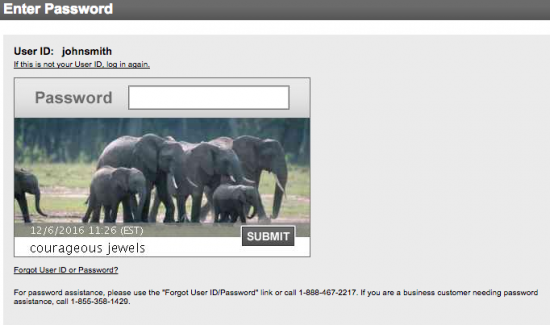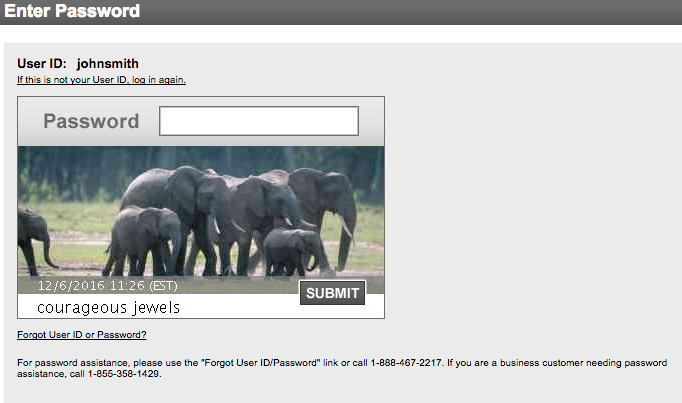 If you happen to have forgetten your user ID or password, you will need to locate and click the Forgot User ID/Password link in the login window. After following this link, you will be asked to enter your full name, and either your User ID or Email Address. When these items have been entered, click Submit to continue to the next step. By following the instructions contained in the subsequent steps you will be able to regain access to your account.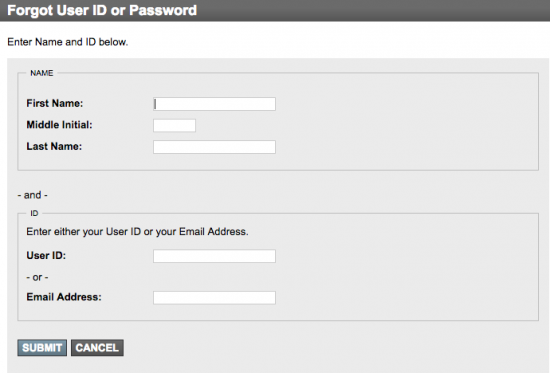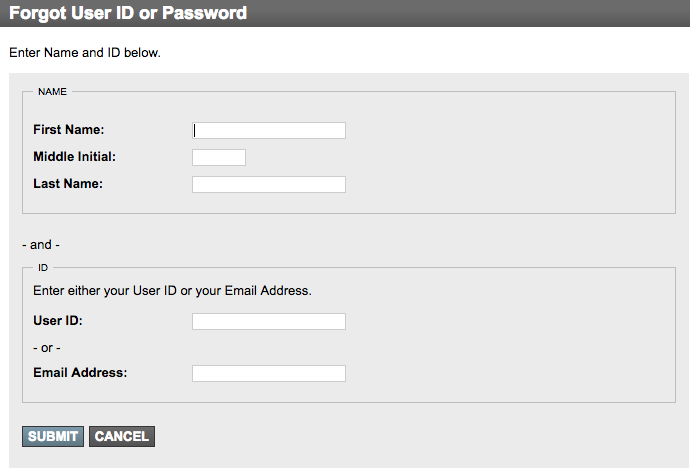 Activation/Registration
If you just received your card in the mail, call the number above to have a customer service agent assist you in getting your card activated (if you haven't already). You can also activate your card online by registering for online banking. To register your account for online banking through First Bankcard, click the Secure registration link provided above this paragraph to register your account for online banking through First Bankcard and enter the following information:
Account number
Account type
Expiration date
Signature panel code
First and last name
Last 4 digits of SSN
Date of birth
Email address
Click Continue when you have finished entering this information to proceed to the next step of the enrollment process. In the subsequent windows, by following the instructions provided, you will be able to set up your login credentials and, after providing all the necessary information, enroll in online banking for your new credit card.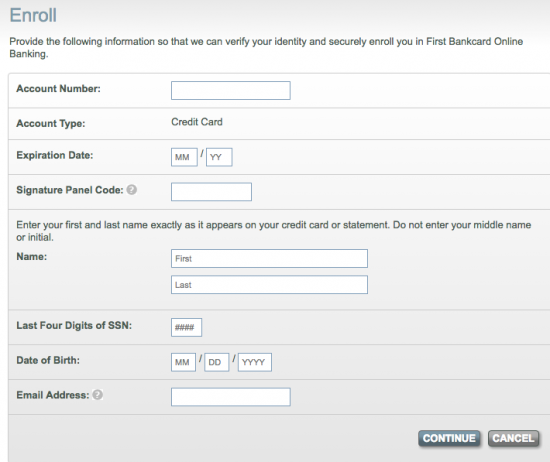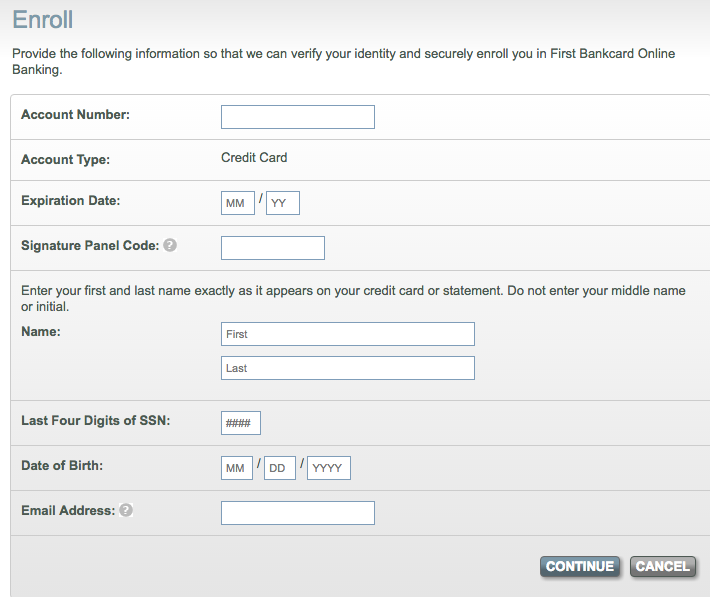 That brings us to the end of our guide! We hope that, with our assistance, you have successfully activated your card and enrolled in online banking. Happy banking!