The Bangor Savings Bank Secured Visa Card is one of many offered by Bangor Savings Bank and issued in partnership with Elan Financial Services (EFS). Like all EFS credit cards, it can be managed using their online banking platform, myaccountaccess.com. This tutorial has been created specifically to educate our readers on the process of gaining access to their credit card finances online. We've covered to login procedure, the secure registration process, and the task of activating new cards. Once you've get your online account set up and ready to go, you will be able to pay your bills, review e-statements, transfer funds, and for the most part oversee every aspect of your credit card account. For more information, simply scroll down.
Before we begin, keep in mind that it is always worthwhile to read the online privacy policy of the issuing bank to ensure that you're comfortable with the manner in which they use personal and financial information submitted onto their website.
How to Login
To get into your account, you're going to need to find your way to the EFS card management homepage. Once there, enter your Personal ID into the blank field in the LOGIN window and click Continue to get to the next step.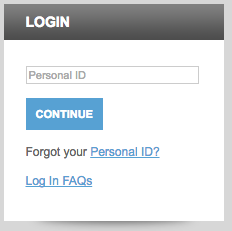 Enter your Password into the field presented on this second page and click Login to gain access to your account. That's all there is to it. If you're having trouble still, and you can't seem to remember either or both pieces of login information, scroll down to the next section.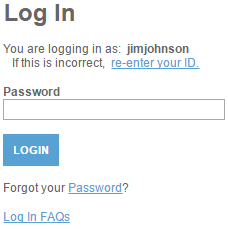 For a forgotten username, select the blue Personal ID link underneath the Login button in the first login window. This will bring you to the ID retrieval page. In the provided fields, supply your Credit Card Account Number, Security Code, Last 4 digits of Social Security Number, and Zip Code. Click Submit and follow the final instructions on the next page to retrieve your forgotten username.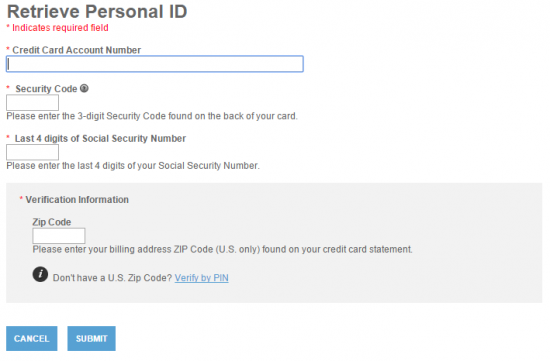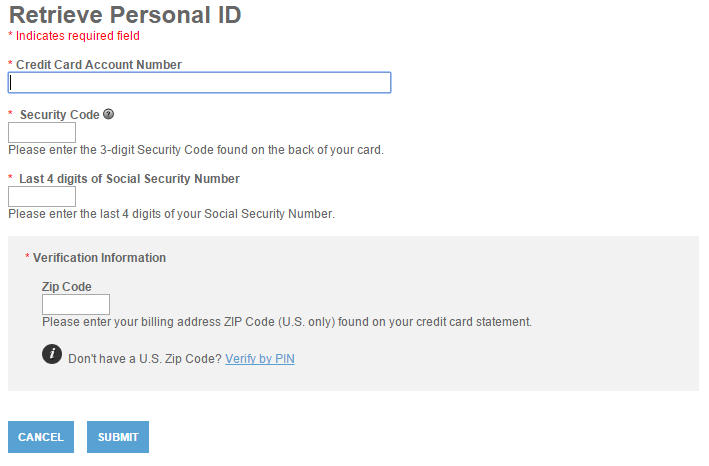 If it's your password you have misplaced, you will be required to reset it. On the second login page, select the link in Forgot your Password? to be brought to the ID Verification page. There, you must enter in the following info:
Personal ID
Credit card account number
Security code
Last 4 digits of SSN
Zip code
New password
With your ID provided and your new password selected, just click Submit and your selection will be saved. You can then use your newly created password to regain access to your online banking.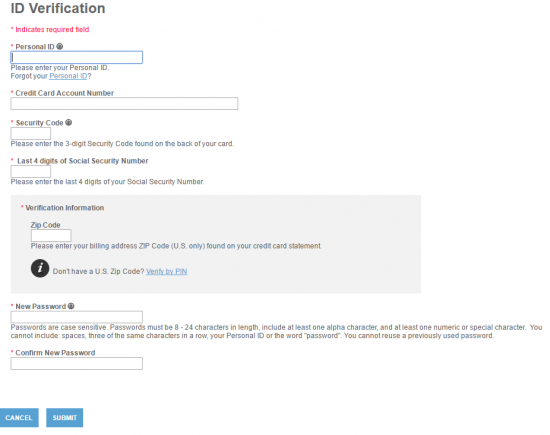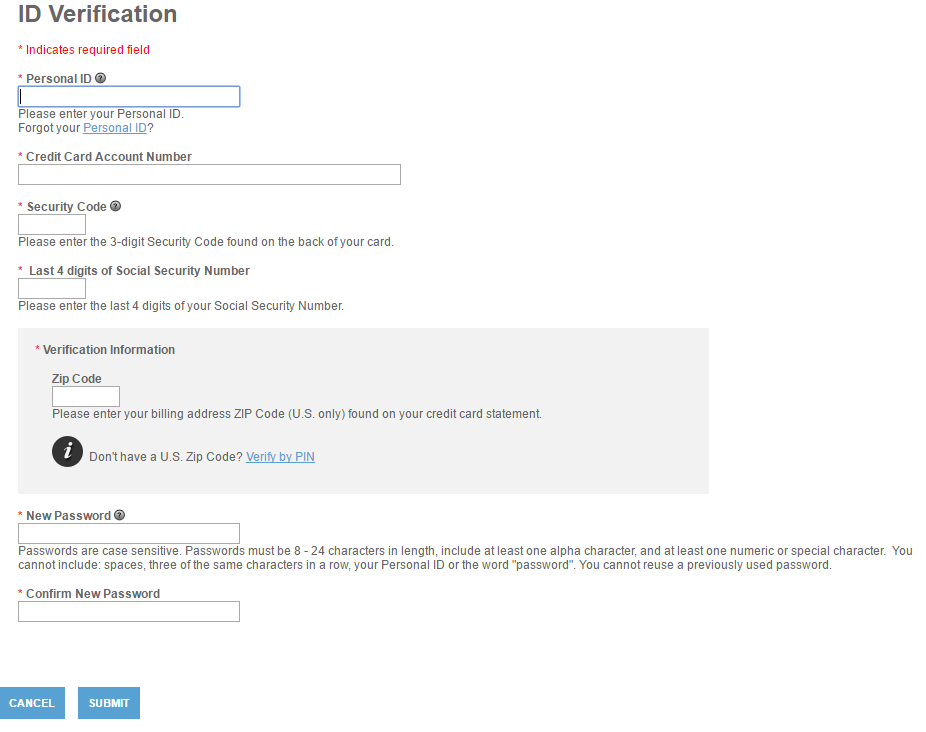 Activation/Registration
The first thing you're going to want to do when you get your card is call the EFS customer service number (posted above) to get it activated. An agent on the other end of the line will walk you through the process which shouldn't take more than a few minutes. Once activated, your card will be ready to go. It would be wise to also take this time to register for an online banking account so that you can monitor the purchases you make with your freshly activated Visa. To register, select the Secure Registration link above and the enrollment page will be made available to you. The following information must be supplied in the first portion of the registration page:
Credit card account number
Security code
Last 4 digits of Social Security number
Zip code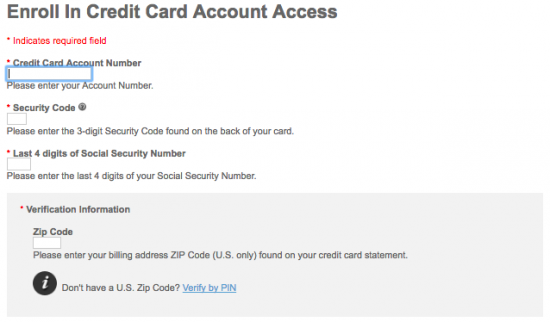 Next, you have the opportunity to choose your Personal ID and your Password. Provide those pieces of information in the fields marked with a red star, and then supply your Email Address (optional) to which EFS can send special offers and information concerning your credit card. Once you've covered all of the fields, click Submit to finalize the enrollment process.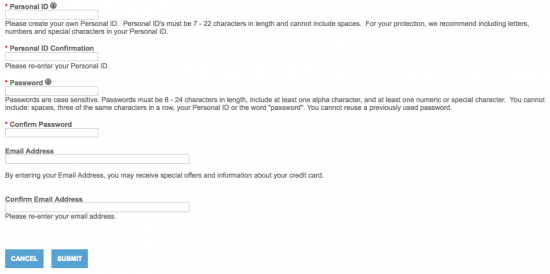 With your card registered for online banking, you're all set to begin monitoring your credit card activity to more responsibly manage your account. We wish the best for you and your financial future and we hope that we've provided some assistance in getting you off on the right foot. Take care!