This webpage has been dedicated to walking new cardholders of the Bangor Savings Bank Visa Business Bonus Rewards PLUS Card through the process of enrolling in online banking. Once a card has been received in the mail, the first thing one should do is activate it (instructions found below). After the card has been activated, we suggest that the cardholder registers for online banking in order to position themselves for proper card management going forward. During this registration process, a username and password will need to be created to be used for all future logins. For those of you having trouble with any one of these processes, we've included complete instructions to get you from opening the envelope your card came in to reviewing your card activity from the comfort of your own home. Once logged into the card-issuer, Elan Financial Services' online banking portal, users will be able to make payments, transfer funds, review e-statements and otherwise take advantage of all the benefits modern banking has to offer. Scroll down for more information.
Before we begin, review the Elan Financial Services privacy policy to familiarize yourself with the manner in which they collect and share the information you submit.
How to Login
To get into your online banking account, you're going to need to navigate to the EFS online banking website, myaccountaccess.com. On the homepage, you should be able to locate the Login window on the left hand side of your screen. Enter your Personal ID into the provided field and click Continue to get to the next step in the login process.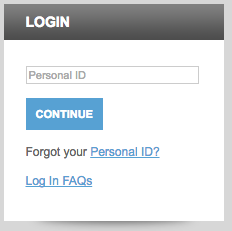 Page two will have you submitting your Password and clicking Login before you will be given access to your online banking. If you have forgotten either piece of login information, scroll down to our retrieval guide below.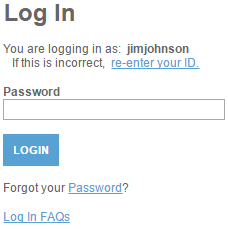 If it's your personal ID that is giving you trouble, you're going to need to select the Forgot your Personal ID? link found on the first login page. This link will take you to the page titled Retrieve Personal ID. In the supplied fields, enter your Credit Card Account Number, Security Code and the Last 4 digits of SSN. In the grey window just below, enter in your Zip Code then click Submit to continue. The next page will provide you with the opportunity to retrieve your ID and in turn give you access to your account once again.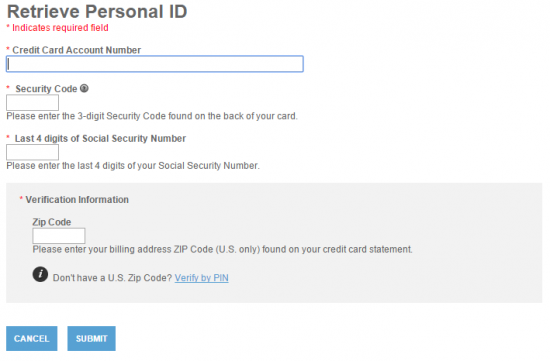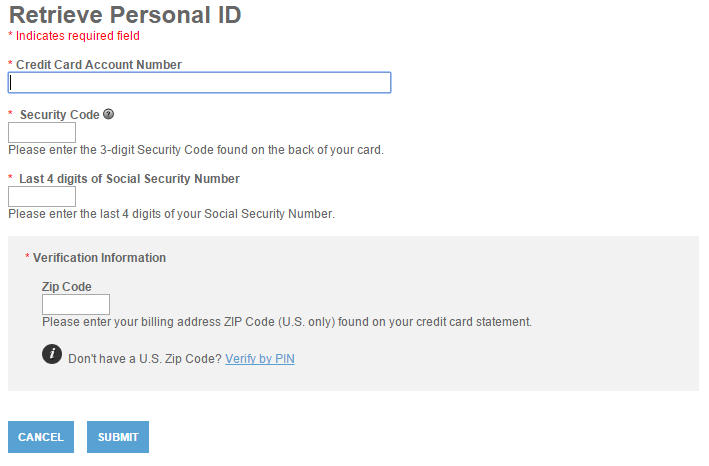 If you can't seem to put your finger on what it was you chose as your password, click the blue Password link found on the second login page. This link will bring you to a page which will have providing the below information before choosing a new password to use from here on out. Or at least until it gets forgotten again/needs to be changed.
Personal ID
Credit card account number
Security code
Last 4 digits of SSN
Zip code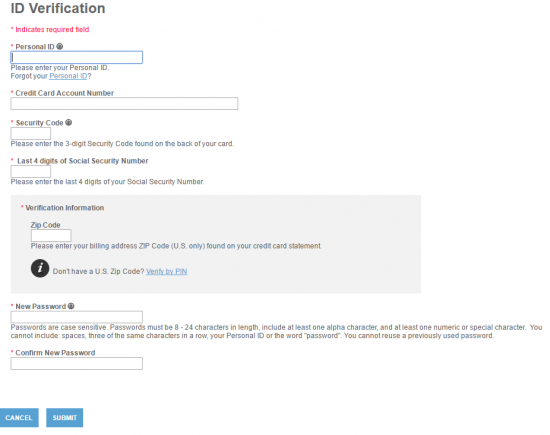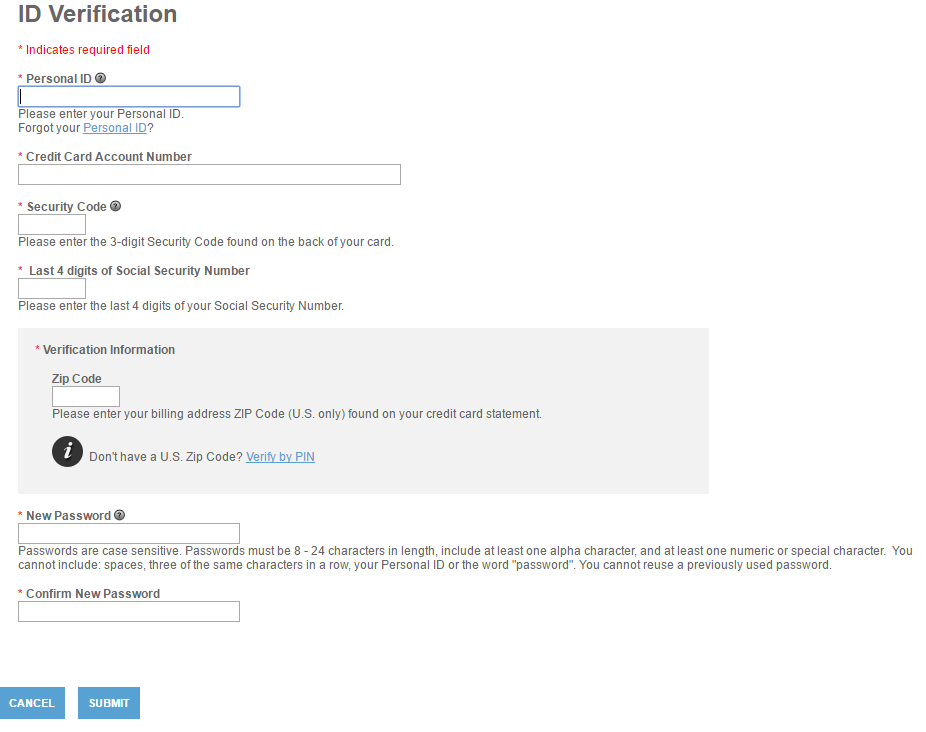 Activation/Registration
As we said in our introduction, the first thing you're going to want to do when your card comes in the mail is activate it. It essentially serves no purpose otherwise. Call the number above and speak with a customer service representative, giving them the identification they require to get your card up and running. Once you've hung up, it would probably be wise to immediately register for online banking. Click on the Secure Registration link above to access the enrollment webpage. On this webpage, you will be required to provide the following info:
Credit card account number
Security code
Last 4 digits of Social Security number
Zip code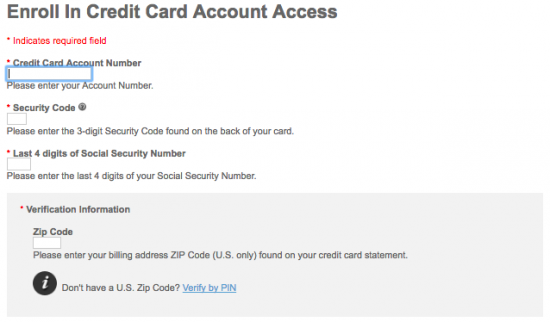 Before clicking Submit, choose your Personal ID and your Password and enter them both into the applicable fields. You also have the option to provide your Email Address so that EFS can send you special offers and information pertaining to your card. Click Submit to have your registration process finalized.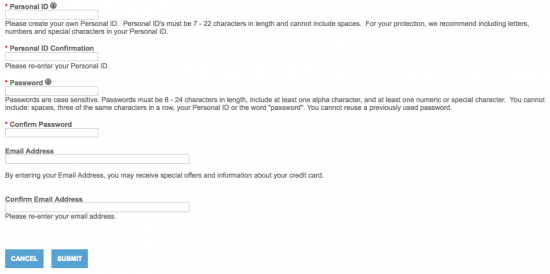 That's really all there is to it, not to bad right? We hope that you found our little tutorial educational, or at very least somewhat helpful, and we would like to thank you for choosing Card Reviews today. Take care!