The Bangor Savings Bank Visa Business Card is the basic business-level card offered by Bangor Savings Bank and Visa. Unlike the rewards cards Bangor Savings Bank offers, this card's benefits are its low APR and its lack of an annual fee.
This article is for those interested in learning how they can login and register their Bangor Savings Bank Visa Business Card. Read on for instructions.
Before you begin keep in mind that we strongly recommend reading the Bangor Savings Bank Privacy Policy.
How to Login
Logging in can be accomplished by finding the Secure Login button at the top of this page and clicking on it. That link will guide you to the login page where you can enter your Personal ID to access your account. Once you have logged in, you will be able to make payments on your card, view your account settings, order a new card, and check when your next balance payment is due.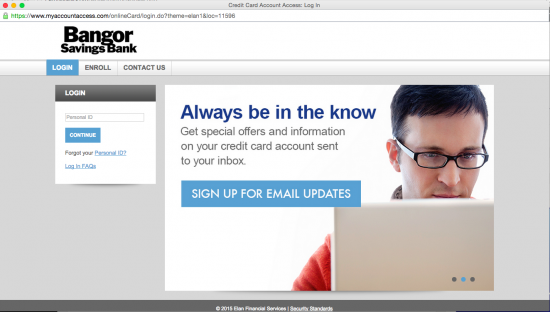 Activation and Registration
New to online banking or credit card management? The following instructions will allow you to begin using your card online by helping you activate it. If you are unable to complete any of the steps, feel free to call 1-877-226-4671 and receive assistance from a Bangor Savings Bank representative.
Under "Secure Online Banking Log-In", click Expand This Box.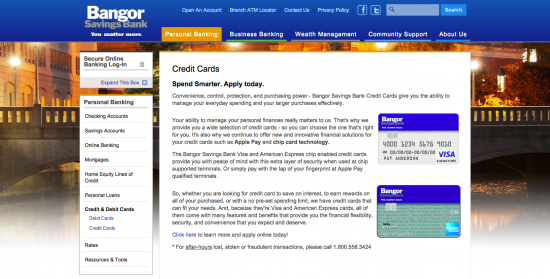 With the box expanded, click Business Sign-Up.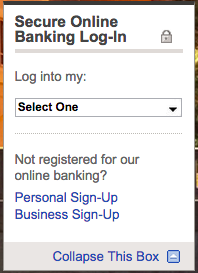 Click the Begin link to start the application.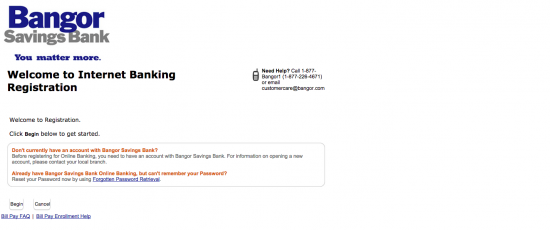 Once you have accessed the link, get ready to fill out some information. You are required to include the following data:
Name
Social security number
Date of birth
Driver's license number (and the state it is from)
Mother's maiden name
Address (including city, state, and ZIP code)
Country
Phone number (s)
Email address
Next you need to decide on a username and password for your Bangor Savings Bank Visa Business Card. Next you can read about the Bangor Savings Plan and the Terms and Conditions for using your card online. Finalize the registration process for your card by clicking Continue. You are all done now and can access your account from the main login page with the username and password you just created.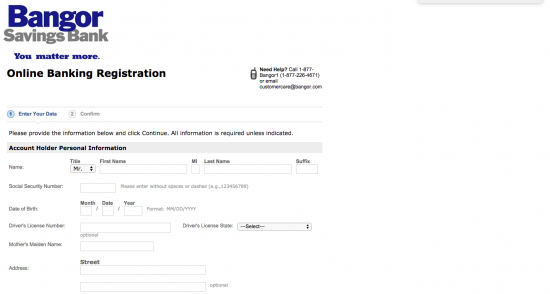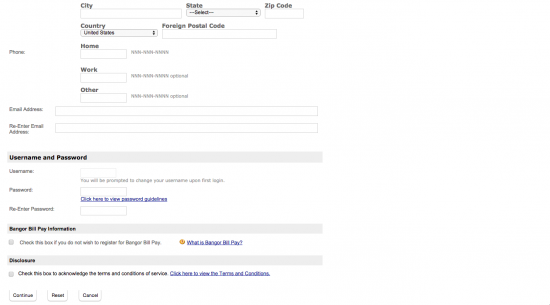 You have now learned everything that you need to know about how to login and activate your Bangor Savings Bank Visa Business Card.