Cardholders of the Bangor Savings Bank Visa Platinum Credit Card that have been dealing with monthly statements through the mail and have been paying their outstanding balances by going into a Bangor Savings Bank branch or by mailing their payments in, are doing everything the hard way. Bangor Savings Bank provides their cardholders with an excellent online portal that enables them to make instant payments on outstanding balances, review statement history, update contact information, and request additional cards. Scroll down this page and you will find a guide that we have created just for you that explains not only how to login to your online account, but also how to activate any newly received cards.
Before you continue, it is important that you familiarize yourself with the online privacy policy as to best understand exactly how your personal information is being protected.
How to Login
Navigate to the Bangor Savings Bank homepage.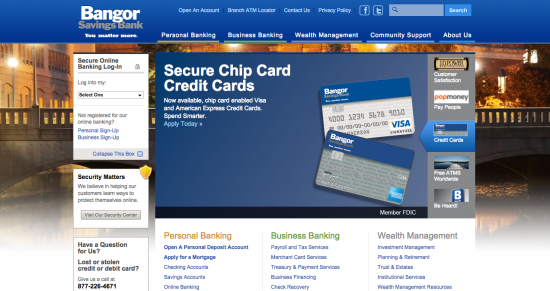 In the drop-down menu in the login box, select Credit Card.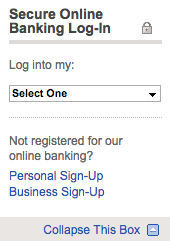 Enter your Username and Password in the blank spaces provided and click the blue Login button to proceed. If you have forgotten your login information, click the Forgot Password? link at the bottom of the login window.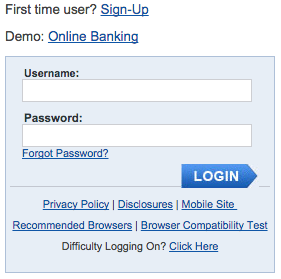 You will then need to enter your Phone Number and Username and then click the Send me a new password link to have a new password sent to you. If you have forgotten your Username click the I forgot my username link and you will be taken to another retrieval page.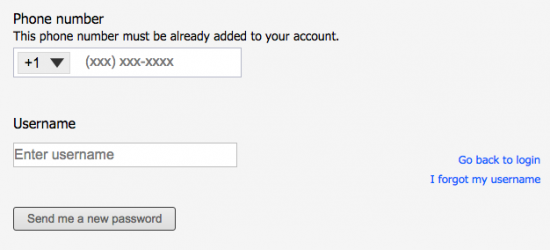 You will then need to enter your E-mail in the blank space provided and click the Send button to begin the retrieval process.
Activation/Registration
Step 1: Begin the Activation Process
Click the Begin button to begin the activation process.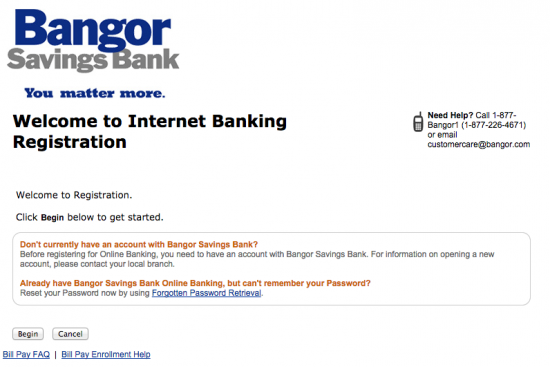 Step 2: Account Holder Personal Information
Enter the following personal information:
Title
First and last name
Social security number
Date of birth
Mother's maiden name
Full address (Street, City, State, Zip Code, Country)
Home phone number
E-mail address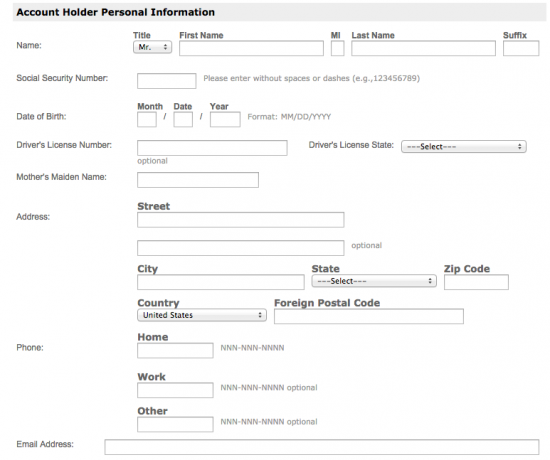 Step 3: Username and Password
Create a username and password, and then finally re-enter your password.

Step 4: Billing Information
Check the box if you would like to register for Bangor Bill Pay.

Step 5: Disclosure
Review the terms and conditions and click the box if you agree with them and then click Continue.

Step 6: Review and Submit
Review the information you have entered and click Confirm to finalize the registration process.

Once all of these steps are completed you will have registered yourself for a Bangor Savings Bank Visa Platinum Credit Card online account.