The Bangor Savings Bank Visa Business Card is ideal for business owners. According to the Bangor Savings Bank, it is the best introductory offer for business owners. The card features an easy online-management page in which a cardholder can track the spending of different employees and manage cash flow. This article outlines how one can utilize this online management tool to get the most out of it.
It is strongly recommended that you review the Bangor Savings Bank Privacy Policy before beginning the application.
Requirement
It must be noted that some requirements exist that you must fulfill in order to apply. The primary cardholder must:
Be 18 years of age
Have a U.S. address
Have valid, government issued ID
Have a valid social security number
How to Apply
Applying is simple, especially if you've read this guide beforehand. The following instructions will have you finished your application in less than 10 minutes:
Step 1: Go to This Webpage.
Look for the blue Click here link towards the end of the information. Click this link.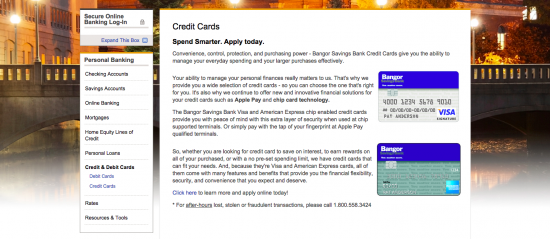 A box will pop up. Click Continue after reading this important information.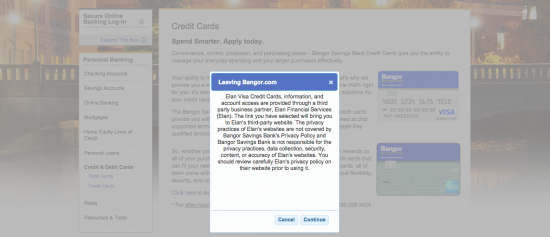 Find your card, the Bangor Savings Bank Visa Business Card, and click the Apply Now link below it.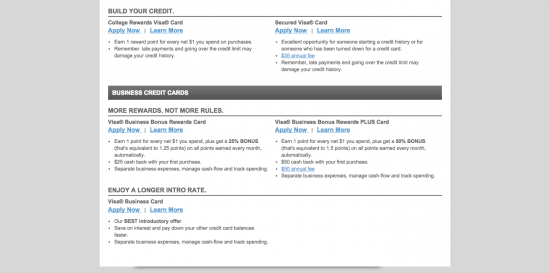 Step 2: The page you will find yourself on features a form you must fill out. Make sure to include the following details:
Business name
Name of business
Business tax ID
Street address
City, state, and ZIP code
Number of years at address
Year business started
Business phone number
Organization type
Gross annual sales
Whether or not you'd like cash access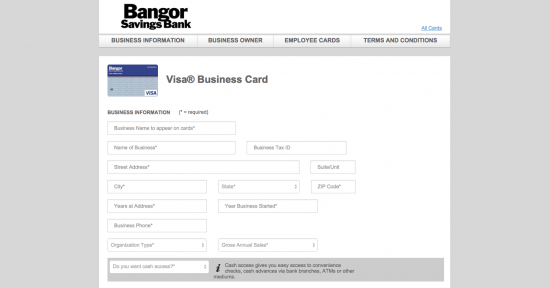 Step 3: Next, indicate what type of account you have with Bangor Savings Bank. You must also include some information about your business. Include the following information:
Business owner type
Name
Social security number
Date of birth
Phone number
Annual Income
Email address
Home street address
City, state, and ZIP code
Whether or not you have an alternate mailing address
Whether or not you'd like additional employee cards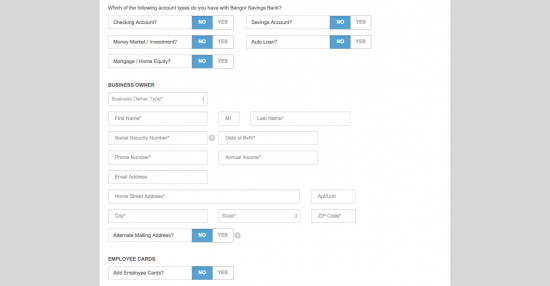 Step 4: Step 4 is the final step. Read and review the Terms and Conditions for the Bangor Savings Bank Visa Business Card and tick the box next to "I accept the Terms and Conditions". Click Submit and you are all done!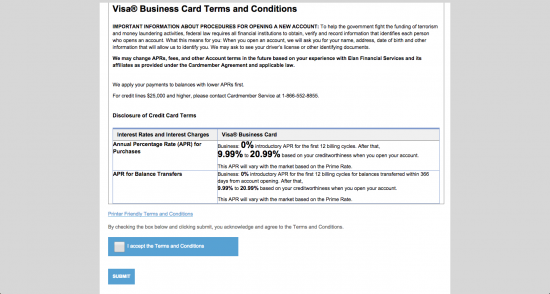 Once you have completed all of the steps listed above, you will have completed the online application process for the Bangor Savings Bank Visa Business Card.