The Bangor Savings Bank College Rewards Visa Card, issued by Elan Financial Services (EFS), is a fantastic credit card that can be managed through the EFS online banking portal. This tutorial has been put together to assist new cardholders in getting properly set up with an online banking account which will enable them to oversee all aspects of their credit card online. Once logged into an EFS banking account, users will be able to pay their bills, access e-statements, transfer balances, and otherwise manage their accounts without having to get up from behind the computer. The convenience that e-banking provides is worth every second it takes to register for an account. It is now possible to avoid stepping in a bank altogether, while still reaping the benefits of modern banking. To find out how to access your account, register for e-banking, or activate your credit card, review our guide below.
We always recommend that our readers read through the privacy policy of the card issuing institution to ensure that they are comfortable with the manner in which the bank shares and protects their clients' personal information.
How to Login
In order to log into your account, you must find your way to myaccountaccess.com (linked here). There, you should see the login window to the left of your screen. Enter your Personal ID in the provided field and click Continue.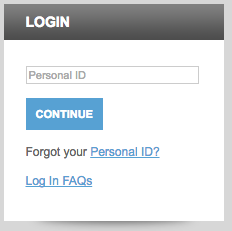 The secondary login page will enable you to supply your Password which will in turn provide you access to your online banking. In the case that you're finding it difficult to log into your account, review our guide below on retrieving lost login credentials.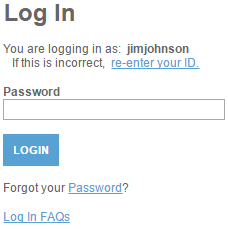 So you're at the first step of the login process and you can't remember your personal ID. No problem; all you have to do is select the link in the Forgot your Personal ID? question to be brought to the retrieval page. On the retrieval page you will be asked to identify yourself by supplying EFS with your Credit Card Account Number, Security Code, Last 4 digits of Social Security Number, and Zip Code. Click Continue and, on the following page, the bank will provide you with further instructions to get your back into your online banking.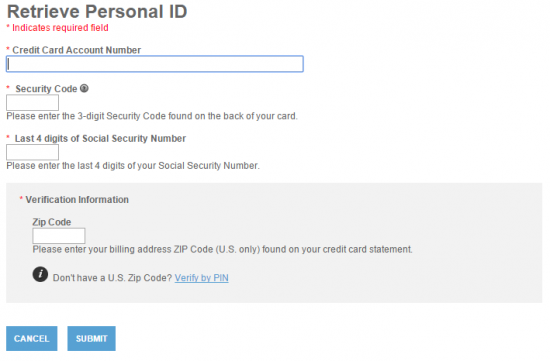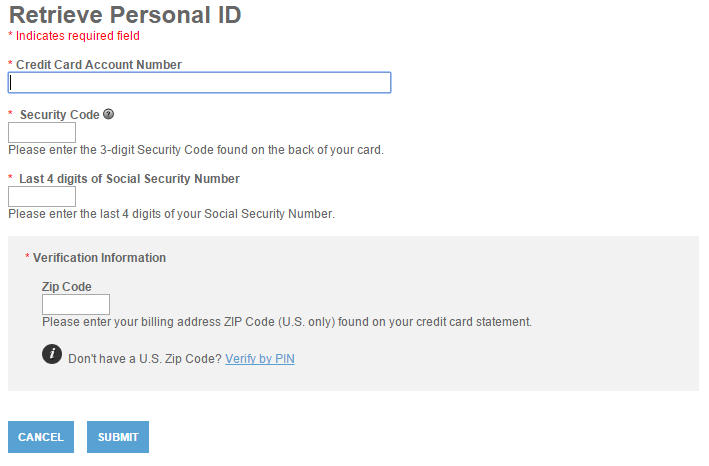 If you can't seem to put your finger on which password you use for your online banking, you will find that the process of resetting will take no time at all. You will need to select the Password link in the secondary login window and, on the following page, you will be asked to provide the following information:
Personal ID
Credit card account number
Security code
Last 4 digits of SSN
Zip code
New password
Click Submit to save your password and use it to re-access your online banking account.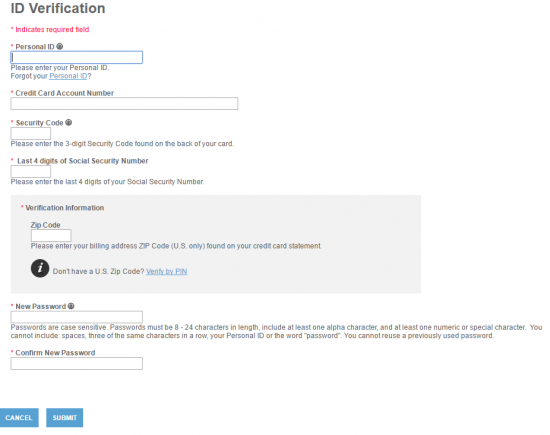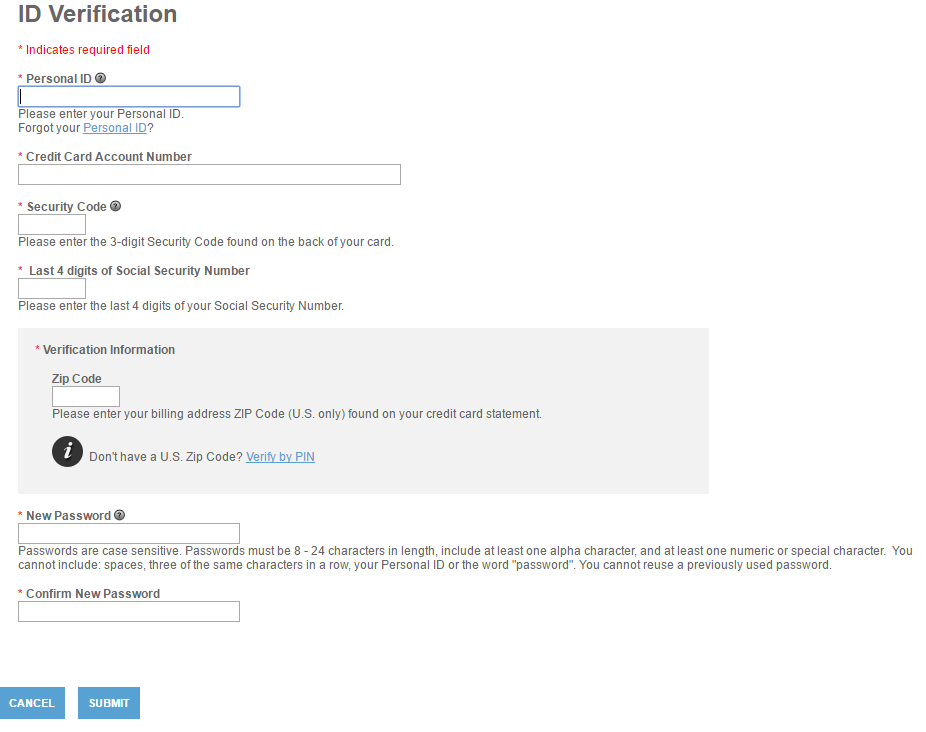 Activation/Registration
When you receive your card, the first thing the bank suggests that you do is activate it. If the activation number isn't already displayed on the card, you will find it posted above this paragraph. You must speak with a customer service agent to get your card up and running. Once activated, we suggest that you create an online banking account for you new card. Click the Secure Registration link above and, on the enrollment page, provide the following information where appropriate:
Credit card account number
Security code
Last 4 digits of Social Security number
Zip code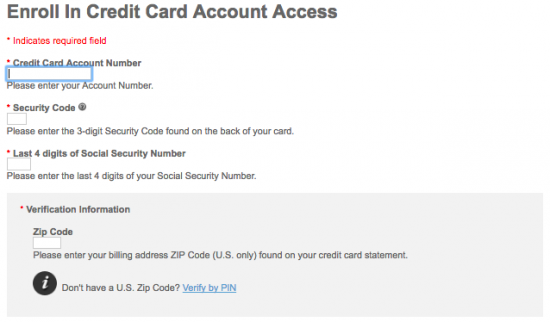 On the same page, you will be asked to come up with your login credentials. Choose a Personal ID and a Password and enter both selections into the fields highlighted with the red asterisks. You have the option, at this point, to provide your Email Address in order to receive special offers and information about your credit card. When you have supplied all the requisite information, click Submit and you will be that much closer to properly managing your credit card.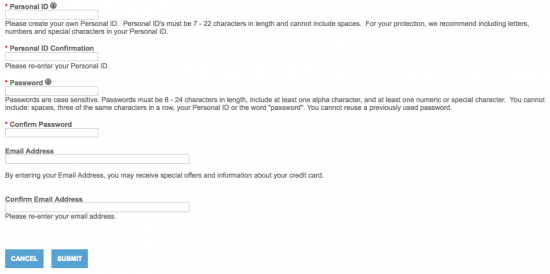 You're now all set to take full advantage of everything modern banking has to offer. We wish you the best of luck in your financial future and we want to thank you for visiting CardReviews.org today. Happy banking!