ASU students or faculty members might be interested in MidFirst's ASU Rewards Credit Card which offers a 1 point / $1 rewards program. Points can be redeemed in the typical gamut of gift cards and whatnot, but also in ASU swag; something to think about. If you would like to apply for this card please read on to find our official application guide.
Take a minute to review the MidFirst online privacy policy before you embark on an application.
Requirements
Applicants must:
Be at least 18 years of age
Have a valid US SSN
Have a valid US street address
How to Apply
All applicants will have to locate the secure application. From there expect to fill out a short series of forms to successfully apply.
Step 1- Personal Information
You will need to submit the following personal information here:
Full Name
Date of Birth
Email Address
SSN
Phone Number
Postal Code
Type of Loan Desired (select theASU Platinum Credit Card at this point)
Purpose of Loan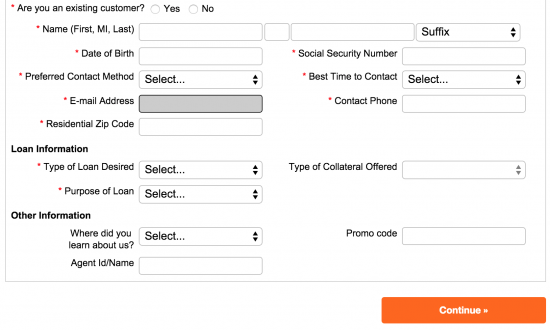 Step 2- Personal Information Verification
At this point you will be asked to submit more personal information, as well as to review your initial submissions. Enter the following information into the fields provided:
Photo ID
ID Expiry
ID Issue State
ID Number
Address
Time at Address
Property Status
Monthly Payments
Previous Address
Employment Status
Step 3- Disclosures
Read through the terms and conditions for the ASU Rewards Credit Card before officially submitting your application.