The NFL and Barclaycard have partnered together to bring Falcons fans the Atlanta Falcons Extra Points Credit Card. This card not only provides users with instant savings on NFL products, but it also comes with great online functionality as cardholders can manage their finances through Barclaycard's secure online portal. Creating an account will allow you to access a variety of card management tools found directly on the Barclaycard website. Once you've logged in with your account, you can pay your bills, review bank statements, request additional cards, change personal settings, or perform any other transaction that would typically be available at your local bank. If you have yet to dive into the world of online banking and you'd like some help getting started, scroll down to our tutorial below where you will find instructions on getting your card activated, registering for an online account, and accessing the user portal.
Before proceeding, take a moment to review Barclaycard's privacy policy. Their privacy policy contains important information on how the personal information that they collect from you will be used and protected.
How to Login
The login menu used to sign into Barclaycard's online portal can be found within this webpage. Head over to their website and supply your username and password in the two available entry fields. Once entered, click the Log in button to access your account.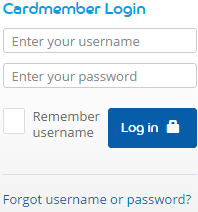 Cardholders who can't seem to remember their login credentials needn't fret as Barclaycard has created a system for the purposes of ID retrieval. You can access the retrieval system by clicking on the Forgot username or password? link found below the login fields. On the following page, enter the Last 4 digits of your social security number, Date of birth, and Account number. Click Continue to move onto the next step in the process where you'll be able to retrieve your forgotten piece(s) of login identification.
Activation/Registration
If you haven't activated your card since receiving it in the mail, navigate to this webpage to begin the online activation process. There are several empty spaces on the activation webpage which must be filled in with your personal/card information. Enter the Last 4 digits of your social security number, Date of birth, Account number, and Security Code. Before proceeding, select Yes or No to provide a response to whether or not you are a US citizen. Click Continue to proceed and follow the prompts given on the subsequent page to activate your card. Alternatively, you can activate your card over the phone using the above phone number.
Now that your card has been successfully activated, you can move onto the registration process for a Barclaycard online account. Click on the Secure Registration link found above to be taken to the registration webpage. From there, supply the following information in the appropriate spaces:
Last 4 digits of your SSN
Date of birth
Account number
Are you a US citizen? (y/n)
Username
Password
Click Continue once your info has been entered and navigate through the subsequent pages to officially register your online account.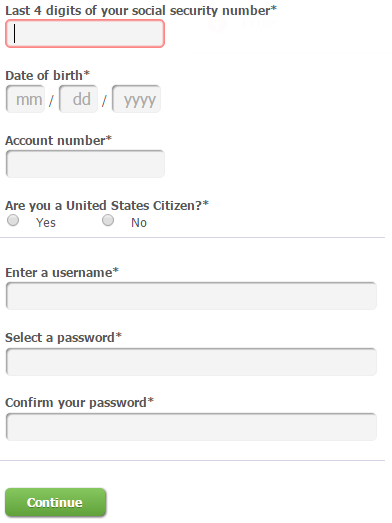 Congratulations, you have just enrolled in your very own Barclaycard online account! Our staff here at Card Reviews would like to thank you for supporting us and we would also like to welcome you back whenever credit card assistance is needed. Until next time, take care!