This page is meant to provide information to help new owners of the Atlantic Stewardship Bank Amex Cash Rewards Credit Card get started with their online banking experience. All you'll need to do as a cardholder is activate your credit card and register for an account with the card issuing company, Elan Financial Services (EFS). Once that has been completed, you can sign into your account and take advantage of the financial management tools that EFS has provided. They'll give you the ability to pay your bills, request additional cards, transfer funds, and review payment history all from your home computer or mobile device. To find out how you can get started, scroll down to our tutorial below.
Make sure you are familiar with the EFS privacy policy before you submit any sensitive information into their system.
How to Login
Logging in is possible directly from the EFS online banking homepage. Navigate to this page, enter your Personal ID, and click Continue.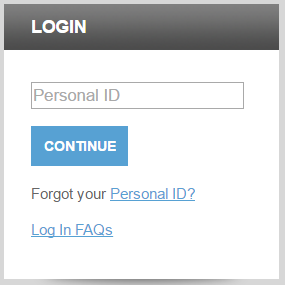 The following page requires you to type your Password in the empty field. Once entered, click Login to gain entry to the EFS online banking portal.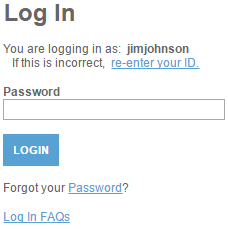 If you've misplaced your login information, select either the Forgot your Personal ID? link or the Forgot your Password? link, depending on your particular circumstances. Each link can be found within their respective login windows. The information required to retrieve a personal ID is as follows:
Credit card account number
Security code
Last 4 digits of your SSN
Zip code
Click Submit after providing the requisite information and you'll be able to retrieve your personal ID on the following page.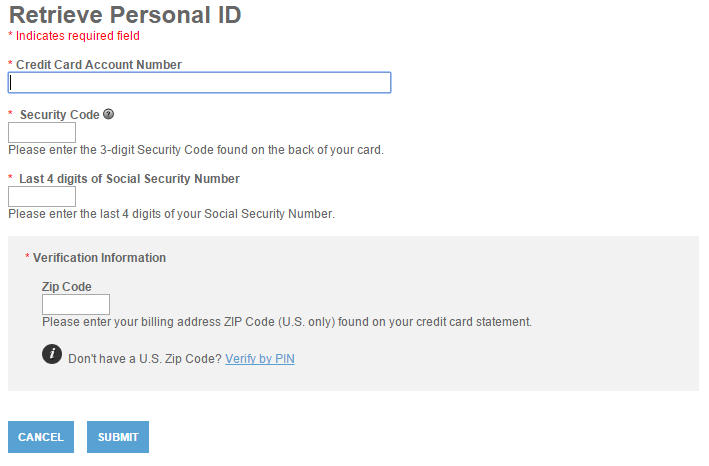 In the event of a forgotten password, you won't be able to retrieve it but instead will have to create a new one. This process can be accomplished by supplying some personal information and choosing a new password. The required information is as follows:
Personal ID
Credit card account number
Security code
Last 4 digits of SSN
Zip code
Now that your personal details have been specified, choose your new password and enter it into each of the two bottommost fields. Click Submit to officially change your password and to complete the reset process. Be sure to write your new password down somewhere safe incase it's misplaced again in the future.
Activation/Registration
Activating your credit card should be the first thing you do when it arrives in the mail. To get your card activated, you simply need to call the above number and complete the instructions given by a customer service representative. With that completed, click on the Secure Registration link (also posted above) to start the account registration process. Have the following personal details ready, and provide them in the empty fields found on the enrollment webpage:
Credit card account number
Security code
Last 4 digits of your SSN
Zip code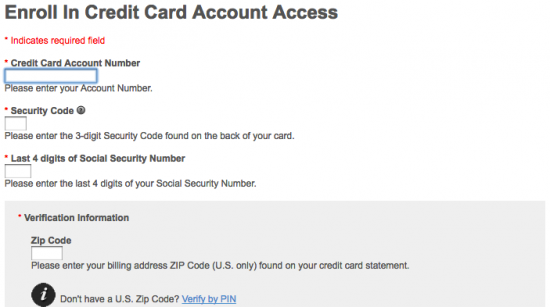 The next part in the process is the creation of your login credentials. Type your desired Personal ID and Password in the appropriate spaces. You have the option to give your Email address as well incase you want to receive special promotions and information about your credit card. When you're ready, click Submit to finalize the process and your online account will be registered and ready for use.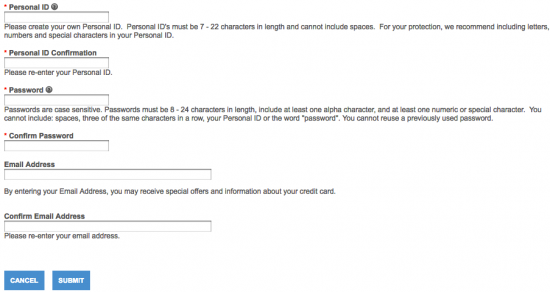 You are now ready to enjoy the benefits of online banking! We hope that this tutorial was of some help to you in your attempt to start managing your Atlantic Stewardship Bank Amex Cash Rewards Credit Card. Thanks for choosing Card Reviews and until next time, good luck and happy banking.