This webpage has been designed to serve as a guide to the online management of the Atlantic Stewardship Bank Secured Visa Credit Card. We have provided instructions below outlining each step that you must undergo in order to activate your new card, create an account with Elan Financial Services (the card issuing company), and use said account to access the online banking portal. Elan Financial Services (EFS) has supplied you with multiple financial management tools available directly from their website. You'll simply need to sign in and, in a matter of minutes, you can pay your bills, check your balance, request additional cards, download e-statements, and otherwise perform all transactions available when banking at your local branch. Scroll down to our guide below to begin.
Before you proceed, we recommend reviewing the EFS privacy policy to see if you're comfortable with their plans on handling your personal information.
How to Login
Login is possible via the EFS homepage. Navigate to this page and enter your Personal ID in the empty space. Click Continue and you will be taken to the subsequent login menu.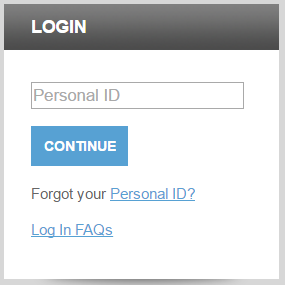 Type your Password in the entry field and click Login. Access to your account will be granted provided that your login credentials were inputted correctly.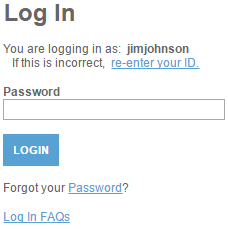 Those that have forgotten their personal ID may click on the Forgot your Personal ID? link found within the login menu on the EFS main page. The link will take you to a retrieval page where the following information must be supplied:
Credit card account number
Security code
Last 4 digits of your SSN
Zip code
Now that your personal details have been entered, click Submit to finalize your retrieval request. Your personal ID will be accessible on the following page.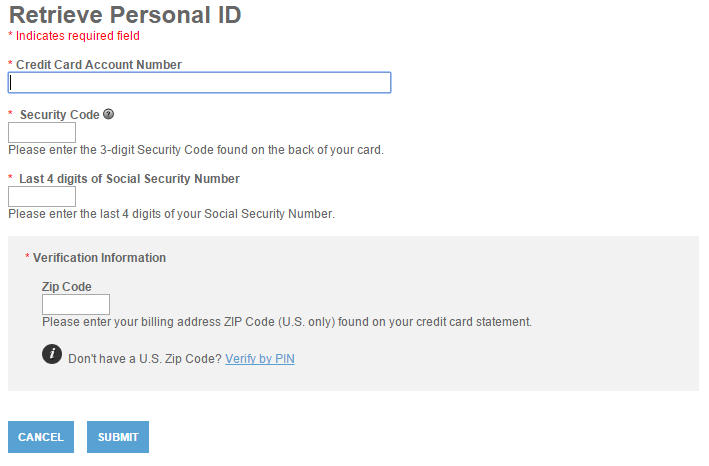 A forgotten password will unfortunately be inaccessible. However, you can create a new password by clicking on the Forgot your Password? link found within the password login menu. The page that this link redirects you towards contains several empty fields in which the following personal details must be specified:
Personal ID
Credit card account number
Security code
Last 4 digits of SSN
Zip code
Your New Password must be entered in both of the remaining empty fields. To avoid repeating this process, be sure to write your new password down in a safe place for future account access. When you're ready, click Submit to officially create your new password.
Activation/Registration
Activating your credit card is certainly one of the most important parts in the process of registering for online banking. Fortunately, it is a simple process that you can accomplish by calling the above phone number and completing the instructions provided over the phone. Once your card has been activated, select the Secure Registration link posted above this paragraph to be taken to the EFS enrollment webpage where account creation will take place. From there, supply the following pieces of personal info:
Credit card account number
Security code
Last 4 digits of your SSN
Zip code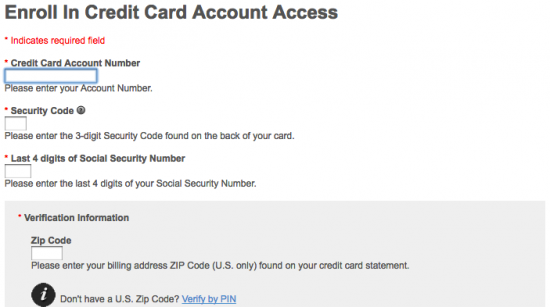 The next step is for you to decide on your login credentials. You must choose a Personal ID and Password for your account, and enter each in the mandatory fields. If you'd like, you can receive special promotions and important information about your card by supplying your Email Address. Now that all of the requisite fields have been filled in, click Submit to complete the enrollment process and finalize this tutorial. Your account is now ready for action!