The Bancorpsouth Gold Visa Credit Card is one of several no-hassle credit cards that are offered by Bancorpsouth that comes with a $0 annual fee and a respectable low APR. In fact, every single BancorpSouth credit card, whether Visa or MasterCard, has these qualities. If you plan on applying for a card through this institution (full instructions below on application process), you will essentially be applying for a Visa or MasterCard and will be assigned the one that matches your creditworthiness. The lowest APR is found in the Platinum option while the highest is located in the Standard Visa, the Gold lying somewhere in between the two. Ultimately there's very little difference between the cards as each provides a simple rewards program and otherwise standard fees and interest rates. To learn how to apply for a Bancorpsouth Visa, scroll down and investigate our tutorial.
To be certain you know how your personal information is going to be used and protected, we recommend that all of our readers review the online privacy policy.
Requirements
It is important to ensure you meet the following criteria of eligibility before beginning the application process:
Be 18 years of age or older
Reside in the United States of America
Have a valid Social Security Number
How to Apply
Step 1- Begin by finding your way to the BancorpSouth homepage where you will need to locate the online banking window on the far right side of the top menu. Select the Apply for an Account link at the bottom of the window then select the Credit Card option.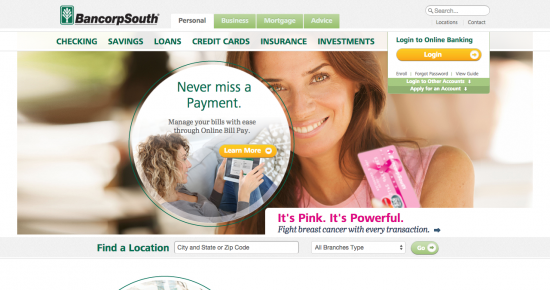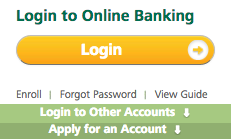 Step 2- The application form will start you off by asking you to select the type of credit card you are applying for, MasterCard or Visa. Select Visa then provide your Invitation Number if you have one. Next, enter your State and Country of residence, and elect whether you'd like to enroll in the rewards program, if you'd like to add a co-applicant, and if you'd like to perform a balance transfer. When you've provided all of the above information, you may click Continue to proceed.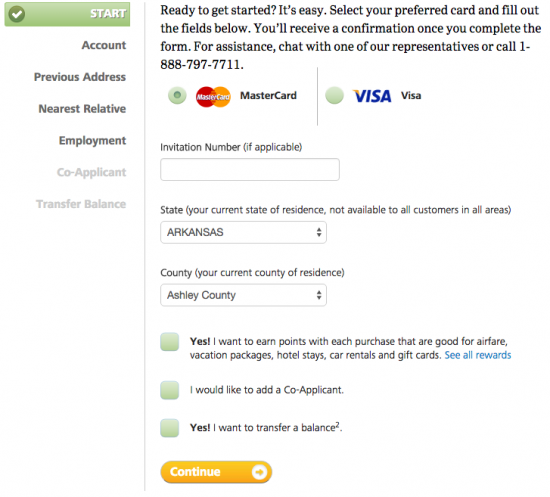 Step 3- Page two asks that you provide the following information:
Full name
E-mail address
Phone number
Birth date
SSN
Mother's maiden name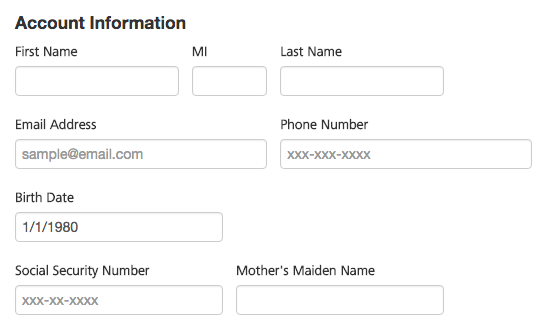 Step 4- Here you're going to need to enter the below address information. If your mailing address is the same as your physical address, you will be able to select the applicable check box. If not, provide your mailing address separately. When all requisite information has been submitted, click Continue.
Address
City
State
Zip code
Housing payment
Housing status
Time at residence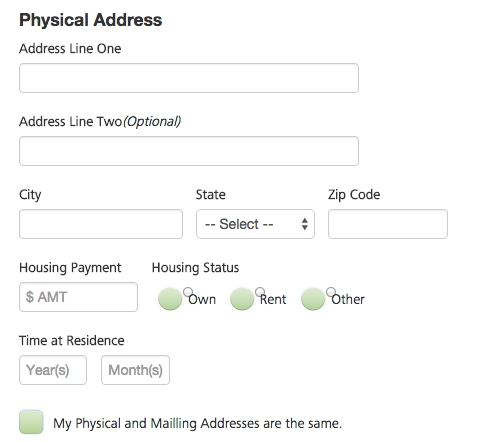 Step 5- Here you will be required to submit your Previous Address including the amount of time spent at this address. Click Continue when you're ready.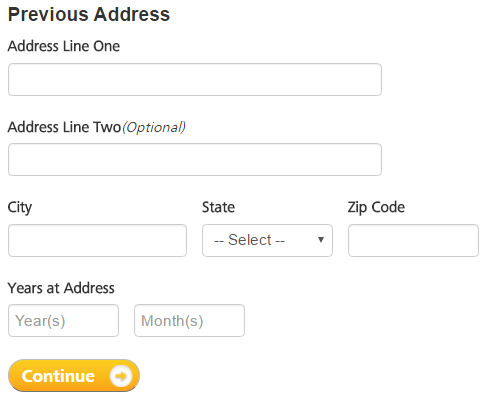 Step 6- The information below, pertaining to the relative living nearest to you, must be provided before you can continue.
Full name
Relationship
Address
City
State
Zip code
Email address
Phone number
Step 7- Provide BancorpSouth with the following information to provide them with some insight into your current financial state. Again, click Continue when finished.
Employer name
Employer full address
Position within the company
Time employed
Phone number
Annual gross income
Other income and income source (if applicable)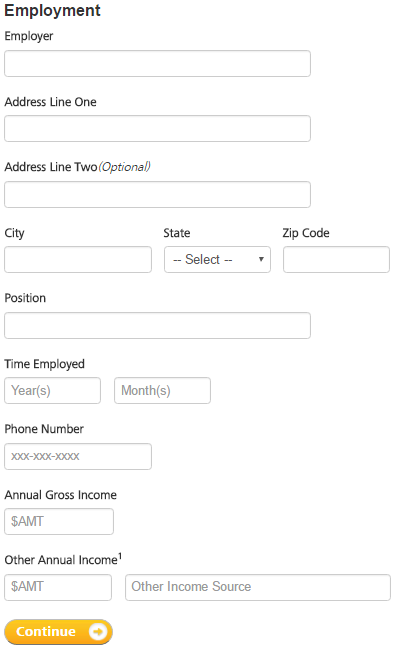 Step 8- Finally review all of the information submitted thus far to ensure that it is 100% accurate, and review the terms and conditions to ensure that you're comfortable with the agreement you're entering. Check off the box that indicates that you have read and agree to the terms and conditions, and then click Submit to send your application in for review.

With your application submitted, you need only await a response from BancorpSouth. We hope that the results of your submission are positive and we wish you nothing but success in your financial future. Take care!