Cardholders of the Bancorpsouth Gold MasterCard Credit Card not only have a user-friendly credit card but also have access to an excellent online portal that allows users to manage their credit card account in its entirety. By simply navigating to the Bancorpsouth homepage, cardholders can access their online account, register a new online account, and apply for additional cards. Once their online account has been accessed, users will be able to check e-statements past and present, transfer funds between accounts, pay off a withstanding balance, and much more. Simply scroll down the page and you will be guided through not only the login process, but the account enrollment process and card activation procedure as well.
We feel it is important that all of our readers review the Bancorpsouth privacy policy before submitting their personal information to the Bancorpsouth website. We feel it is in our readers' best interest to understand fully how their personal information is being used and protected.
How to Login
To access your account, navigate to the Bancorpsouth homepage and select the Login link found under the Login to Online Banking heading.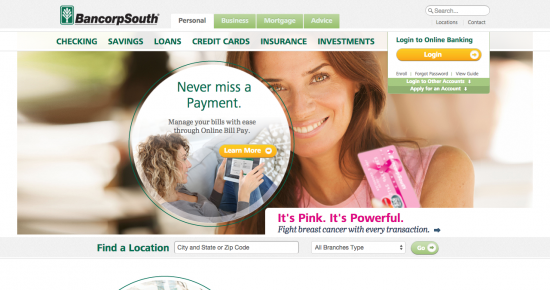 Enter your User ID and Password in the blank spaces provided and then click the Login button. If both pieces of ID were submitted correctly, you will be granted access to your account. If you have forgotten your Password, click the Forgot Password? link and you will be redirected to a retrieval page.


Enter your User ID and Date of Birth in the blank spaces provided and then click the Next button to begin the retrieval process. You will be required to provide a new password on the secondary page and then use that password to re-access your account.

Activation/Registration
Your credit card will be completely useless to you until you've had it activated. Call the number posted above to speak with a customer service representative, they will be happy to get your card up and running. Once your card has been activated, you may want to consider registering for an online banking account. To do so you will first need to click the Secure Registration link above. On the BancorpSouth homepage, locate the online banking window and select the Enroll link.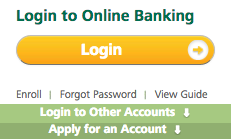 You are then presented with the option of reviewing the online banking services terms and conditions. If you agree with them and wish to proceed, click Accept at the bottom of the page.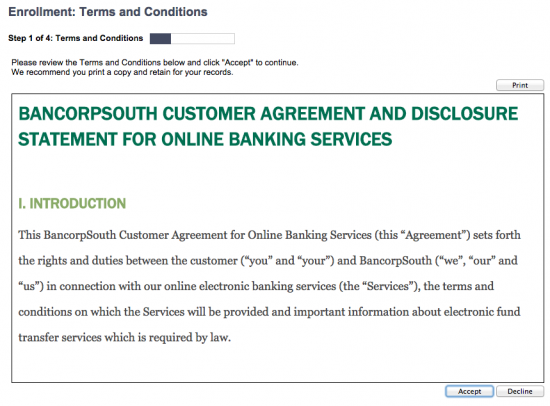 Enter the following information to help confirm your identity and then click the Continue button:
Customer number
Social security number
Phone number
E-mail address
Confirm e-mail address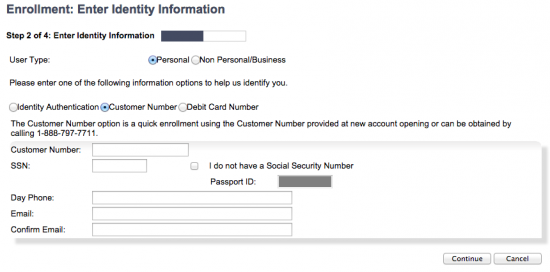 You will then be asked to review your information, create a User ID and Password, and set your security settings before the registration process can be complete.
Once you have completed all of the steps listed above, you will have activated your Bancorpsouth Gold MasterCard Credit Card, registered it for online banking, and logged into your personalized account. Congratulations! We hope this tutorial has been of some assistance to you and we wish you the best of luck with your new MasterCard.