Hey there big reader, looking to catch some savings while shopping at Barnes and Noble? Get your nose outta that book and apply for the Barnes and Noble Credit Card. This card, powered by Barclaycard and subject to their privacy policy, can be applied to with only a bit of a hassle, and to reduce said hassle we have broken down the process into easy-to-follow steps just below.
Requirements
Before begging the application please make sure you meet the following requirements:
Be at least 18 years of age
Have a valid US street address
Have a valid Social Security number
How to Apply
To get to the application page first navigate to this page and, once there, click the 'apply now' link.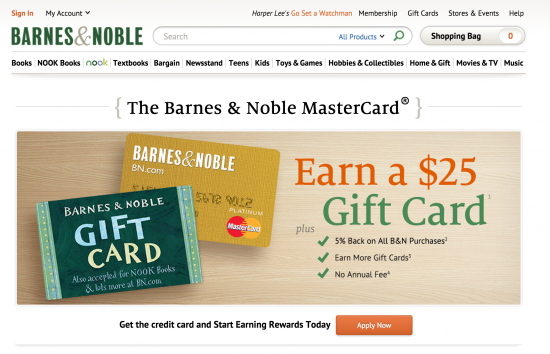 Step 1- General Information
Before entering any information into the application please review the privacy policy of Barclaycard to find out exactly how they treat your private data. Also, please remember that any provided contact information can be used to solicit you with products and promotional offers. For this first section you will need to enter the following information:
Full name
Address
Duration at stated address
Residence status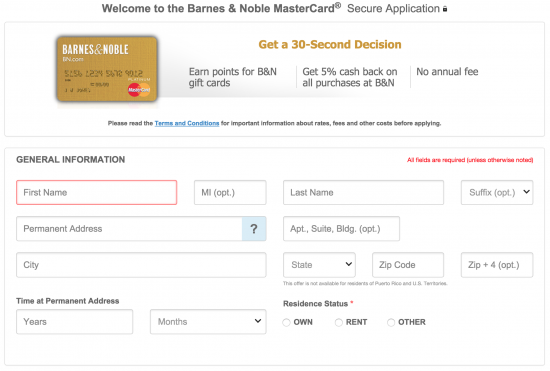 Step 2- Financial Information
Enter some basic financial information here. You will need to know specifically your:
Annual income
Occupation
Bank account tally

You can also at this point opt to purchase a $15 expedited delivery option for your new card.
Step 3- Contact Information
Enter at least one phone number and a valid email address here.

Step 4- Security Information
Enter your social security number, mother's maiden name, and birthdate here.

Step 5- Paperless Statements
Choose at this point if you would like to enrol in electronic billing to avoid paper waste.

Step 6- Member Number (optional)
If you have a Barnes and Noble member number enter it here so it will appear on your card.

Step 7- Balance Transfer (optional)
If you would like to transfer a pre-existing balance onto the Barnes and Noble card you may do so here, just enter the amount (between $100 and $20,000) and the card number to effect the transfer.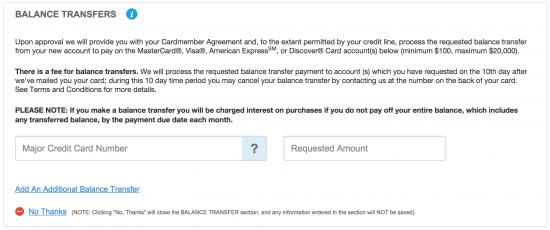 Step 8- Legal Terms and Conditions
Review the Terms and Conditions at this point. If you agree then go ahead and submit the application.