The Bethpage Federal Credit Union Credit Card offers no annual fee and interest rates as low as 8.15% in some cases. This is an extremely low interest rate, which means the card is perfect for financing large purchases. The card even features a 2.99% APR for the first year of use.
If this interests you (excuse the pun), read on and find out how to apply for the card in the most time-efficient manner possible.
If you would like to apply by phone, simply call 1 800 628 7070.
Requirements
Like any credit card, applicants must fulfil some requirements in order to apply.
For the Bethpage Federal Credit Union Credit Card, these are:
Being at least 18 years of age
Residing in the United States
Having a social security number
Passing a credit history check
How to Apply
Step 1: Go to This Webpage.
Step 2: If you feel comfortable doing so, enter an email address and password for future use with your card. Note the rigorous password selection process regulations.
Also tick the boxes beside "Start a new application" and decide "Yes" or "No" as to whether or not there is a joint applicant for the card. Click the orange "Continue" button.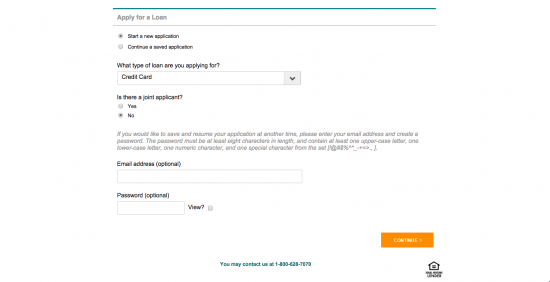 Step 3: The next step requires you to inform Bethpage on your intent. You are applying for a new card. Tick the box next to "New Credit Card". Click "Continue" again.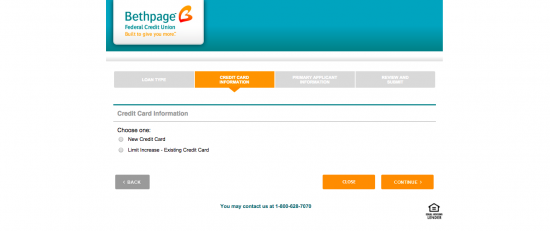 Step 4: This section will require the most time (and patience). Beginning underneath Primary Applicant Information, enter your:
Name
Social security number
Date of birth
Address, city state, and ZIP code
How long you have resided at your current address
Whether you own, rent, or live with family
Current monthly mortgage payment
Whether or not you are a U.S. citizen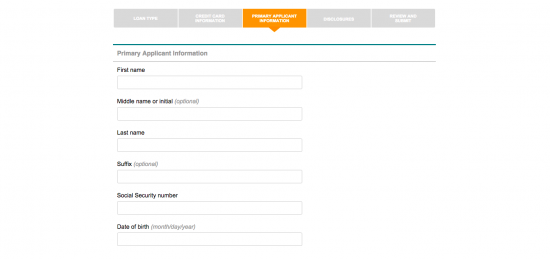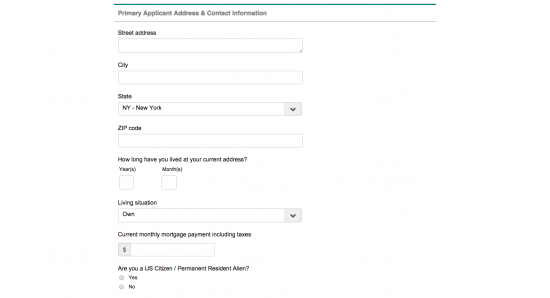 Step 5: The final portion of the form is focused on Employment History.
You must enter in:
Employment type
Whether or not you are self-employed
Current employer (and their address)
Occupation
Work phone number
How long you have worked with the employer
Your monthly gross income
Whether or not you pay child support
Any additional monthly income
Any extra comments you'd like to include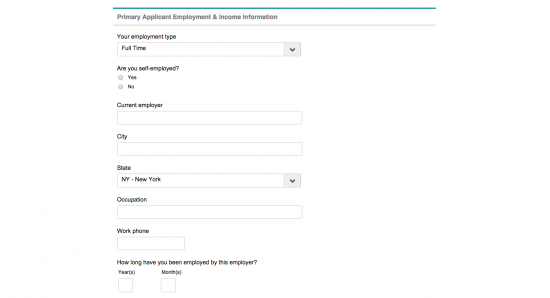 Thats it! After you click the orange "Continue" button your application will be reviewed and you will find out whether or not you are deemed eligible for the Bethpage Federal Credit Union Credit Card. Good luck.
If you have any problems, feel free to call 1 800 628 7070 and ask the customer service representative.