The Bethpage Low Rate Credit Card is one of three credit cards on offer from Bethpage FCU. This particular option offers an APR as low as 8.65%, which is about as low an interest rate as you're likely to find. However, the APR will be assigned based on your credit worthiness and could be set as high as 22.65% (APR is subject to change). For this reason, you should only consider this credit card if you have a good to excellent credit score. Another factor that is worthy of mention is the fact that there is no annual fee for this card, and new cardholders enjoy a 2.99% introductory APR for the first year. If you are confident that you can qualify for the Bethpage Low Rate Credit Card's extremely low interest rate, you can apply online by following our guide below. By scrolling down you will find our step-by-step guide on how to complete the online application process for this credit card.
Before proceeding, take a look at the Bethpage FCU privacy policy to see how they might share any information that you submit on their website.
Requirements
To be eligible for this credit card you must meet the below criteria.
Be at least 18 years of age
Have a SSN
Have a US mailing address
How to Apply
Step 1 – To get started, navigate to the Bethpage FCU credit card page and click the orange Apply Now link.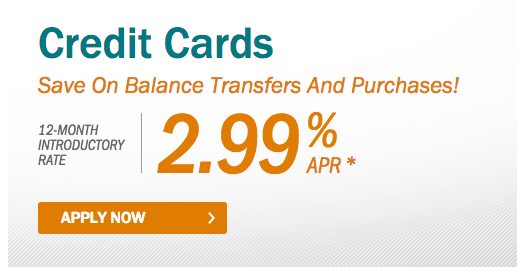 Step 2 – Now select Start a new application, indicate that you are applying for a Credit Card and select Yes or No to indicate if you would like to add a joint applicant. Below that, there is an option to provide your Email address and create a Password so that you can save this application at any point and return to it later. When you are ready, click Continue to proceed.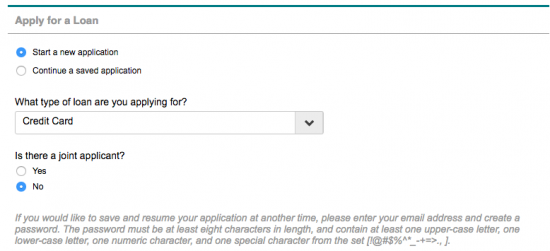 Step 3 – Here you will need to select New Credit Card, select Low Rate Card and enter your Credit limit requested into the blank field. Then, click Continue.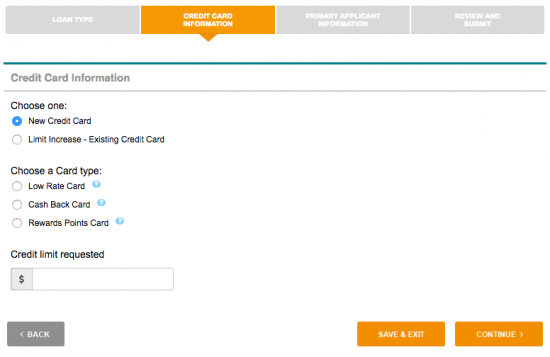 Step 4 – In the Primary Applicant Information section, you will be asked to enter the below information into the indicated fields.
Full name
SSN
Date of birth
Suffix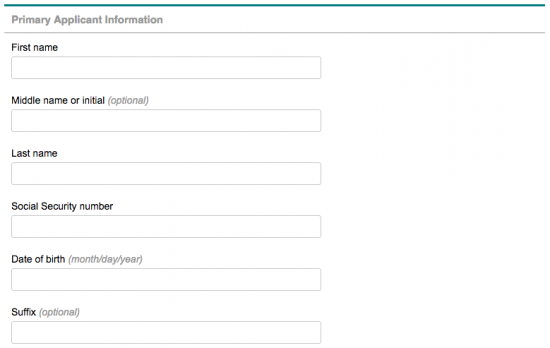 Step 5 – Next, you will need to enter the following information into the Primary Applicant Address & Contact Information section:
Street address
City
State
ZIP code
Length of time at address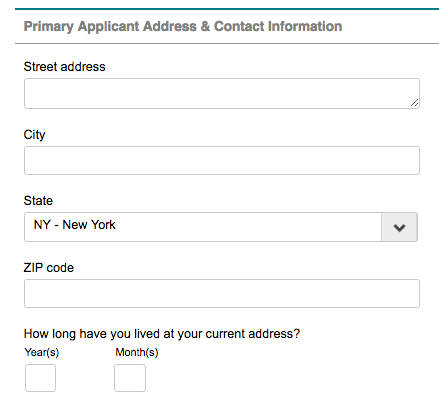 Step 6 – Complete this section by supplying the information listed below into the indicated fields.
Living situation
Monthly housing payment
Citizenship
Home telephone number
Mobile telephone number
Email address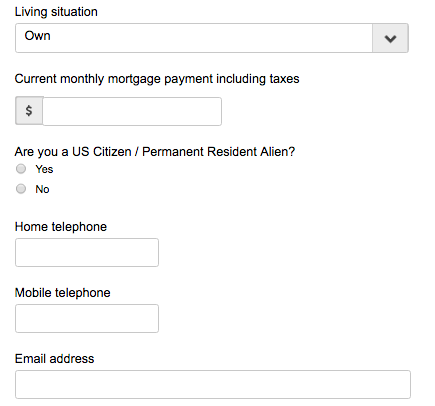 Step 7 – To provide a complete picture of your current financial situation, you must provide the following Employment & Income Information:
Employment type
If you are self-employed (Y/N)
Current employer
Work city
Work state
Occupation
Work phone number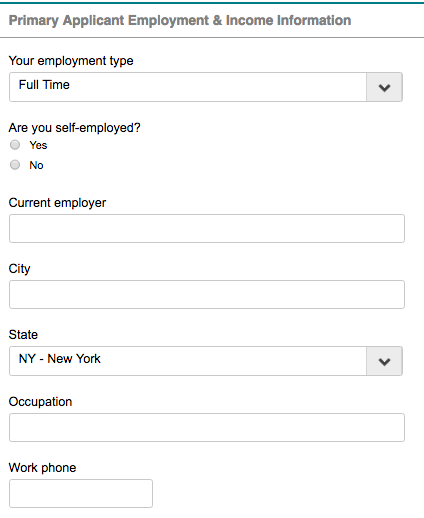 Step 8 – Now complete this section by entering the following information:
Length of time at current job
Monthly gross income
If you pay alimony/child support (Y/N)
Additional monthly income (if applicable)
When you have finished filling out all of your information, click Continue to get to the next step.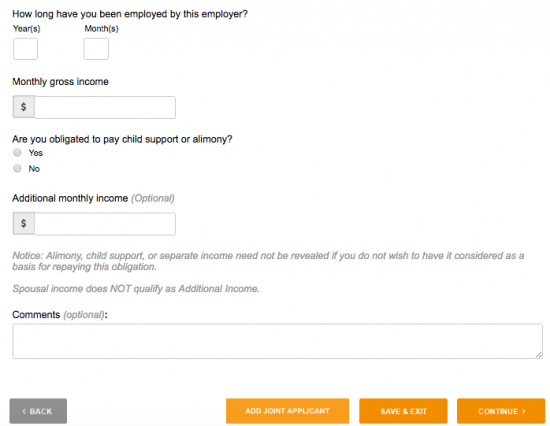 Step 9 – Now, read through the terms and conditions for this credit card to make sure that you fully understand this agreement. If you consent to the terms, tick the box marked I Accept and click Continue to proceed to the final step.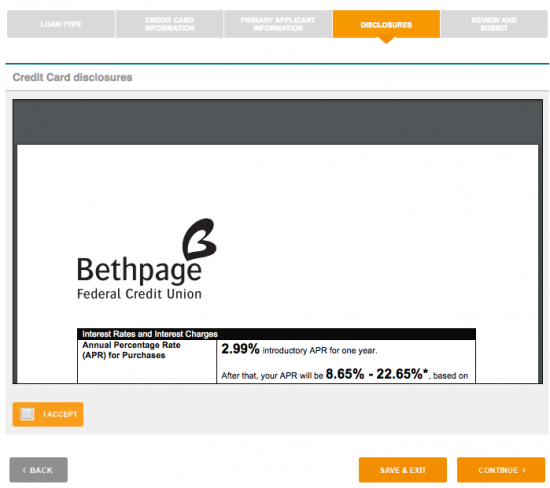 Step 10 – Read through all of the agreements listed here so that you understand the agreement you are making and to ensure that you agree with all of the permissions that you are granting to Bethpage FCU. If you are agree with all of the points listed, tick the I Agree box and click Submit to submit your application for review.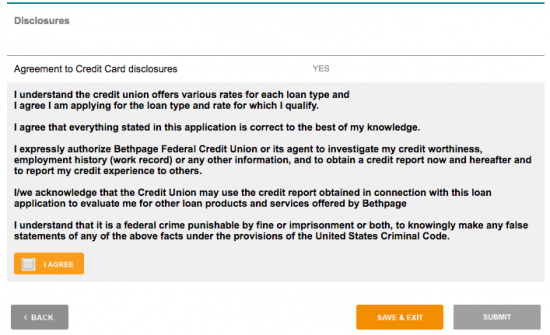 Congratulations on making it through all the steps of the application process! Now just sit back and wait for a response. We hope that our guide has been helpful and we thank you for visiting Card Reviews.