The Bethpage Cash Back Credit Card is one of three credit options available at Bethpage FCU. The way that the cash back program works is as follows: cardholders earn either 0.5% (on balances between $1-$4,000) or 1% cash back (for balances of $4,001+) on their monthly balance. Each year in October, the total accumulated cash back rebate for the year is issued as a statement credit or a direct deposit. This credit card has no annual fee and creditworthiness-based APR that ranges from 11.65% to 22.65%, which is fairly reasonable for a cash back credit car (APR is subject to change). Also, for their first year, new cardholders enjoy a 2.99% introductory APR. If you feel like this credit option is the perfect fit for you, scroll down and follow our step-by-step tutorial on how to complete and submit an online application.
Before you continue, we recommend that you review the Bethpage FCU privacy policy to see what kinds of permissions you are giving them by submitting an application.
Requirements
To be eligible for this credit card you must meet the following criteria:
Be at least 18 years of age
Have a SSN
Have a US mailing address
How to Apply
Step 1 – To start the application process, you will need to find your way to the Bethpage FCU credit card page and click the orange Apply Now link (see example below).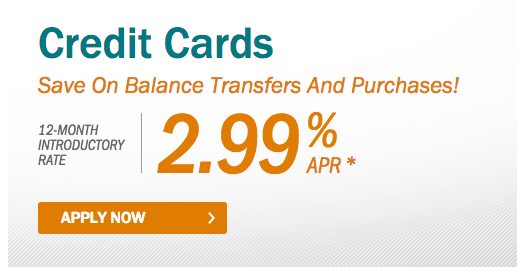 Step 2 – On the Apply for a Loan page, select Start a new application and use the drop down menu to indicate that you are applying for a Credit Card. If you would like to add a joint applicant select Yes and if you would like to be able to save your application at any point, provide your Email address and create a Password. Click Continue to get to the next step.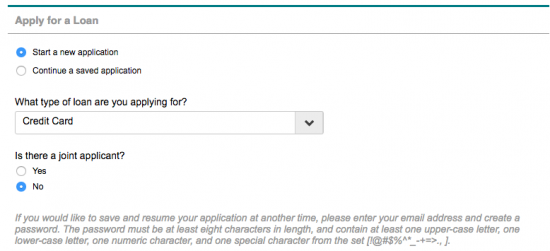 Step 3 – Now, select New Credit Card from the given options before selecting Cash Back Card as the card you are applying for. Supply your desired credit limit and click Continue to proceed to the next step.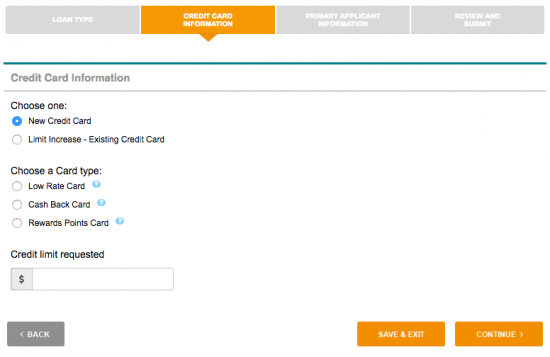 Step 4 – You should find yourself on the main application form. Enter the following information into the Primary Applicant Information section:
Full name
SSN
Date of birth
Suffix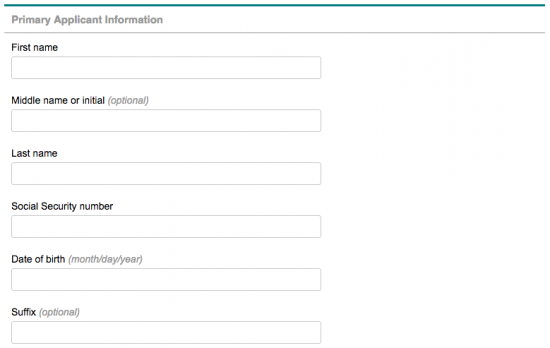 Step 5 – Next, in the Primary Applicant Address & Contact Information section, you will be asked to supply the below contact information.
Street address
City
State
ZIP code
Length of time at address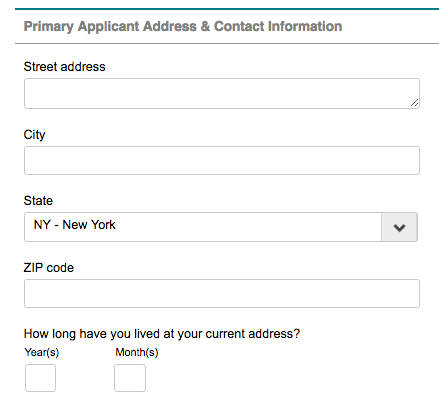 Step 6 – Now, finish filling out this section by entering the following information into the indicated fields:
Living situation
Monthly housing payment
Citizenship
Home telephone number
Mobile telephone number
Email address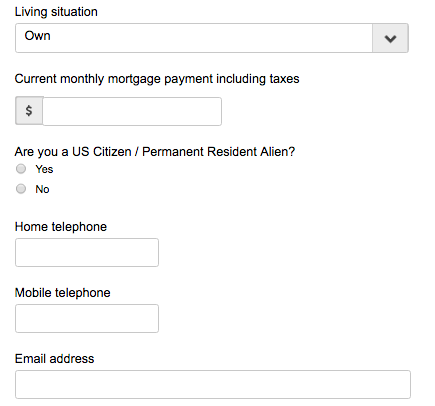 Step 7 – In the Employment & Income Information section you will be required to provide the following financial and employment information:
Employment type
If you are self-employed (Y/N)
Current employer
Work city
Work state
Occupation
Work phone number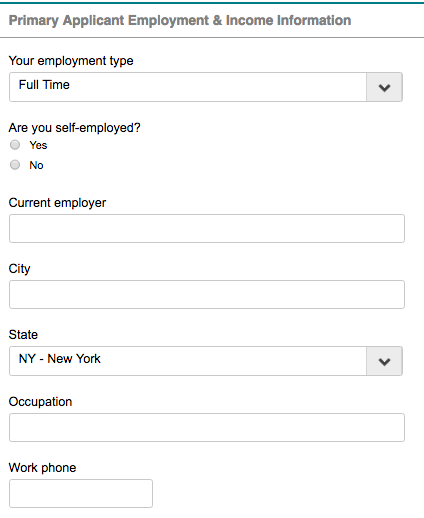 Step 8 – Now complete this section by entering the following information:
Length of time at current job
Monthly gross income
If you pay alimony/child support (Y/N)
Additional monthly income (if applicable)
If you have additional comments regarding your financial situation, type them into the Comments field and, when you are ready, click Continue.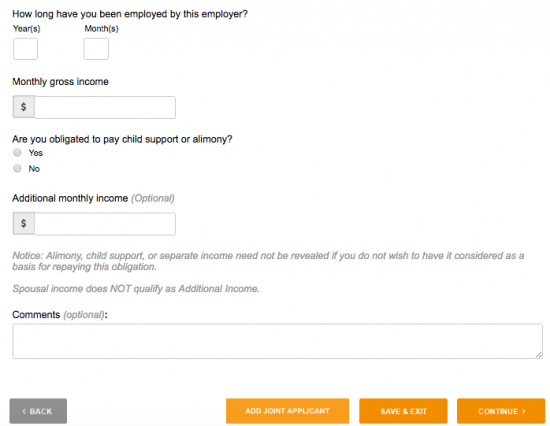 Step 9 – Now, read through the terms and conditions for this credit card to make sure that you fully understand this agreement. If you consent to the terms, tick the box marked I Accept and click Continue to proceed to the final step.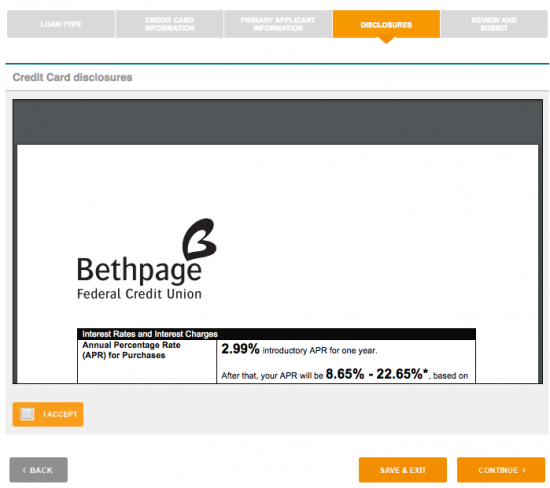 Step 10 – In the Agreement to Credit Card disclosures window, you will see a list of agreements that you should read through before you accept them by checking the I Agree box. When you are ready, click Submit to complete the application process.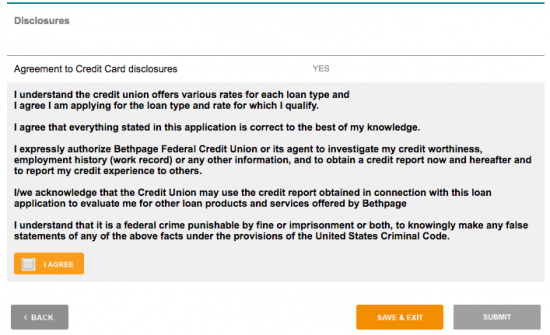 Congratulations! Your application is now complete and has been submitted for review. We hope that our guide has helped you to navigate your way through the application process without significant difficulty and we thank you for visiting Card Reviews. Good luck!