The Boscov's credit card may be applied for online and includes the rewards of up to 4 points for every dollar spent and 15% off ($100 maximum) on anything purchased the first (1st) day of activation.
Step 1 – Go to This WebPage and click on the 'Apply Now for Future Purchases' button.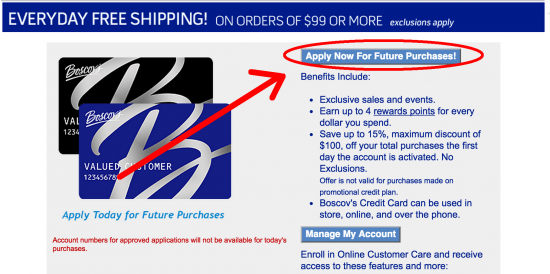 Step 2 – You will now be re-directed to Boscov's online credit card application. Enter your personal details including:
First Name, Middle, and Last Name
Step 3 –  Contact and Residence Information:
Street Address
Apt#
City
State
Zip Code
Do You: Own, Rent, Other
Beginning Date of Residence
Monthly Housing Payment
Home Phone Number
Daytime Phone Number
E-Mail Address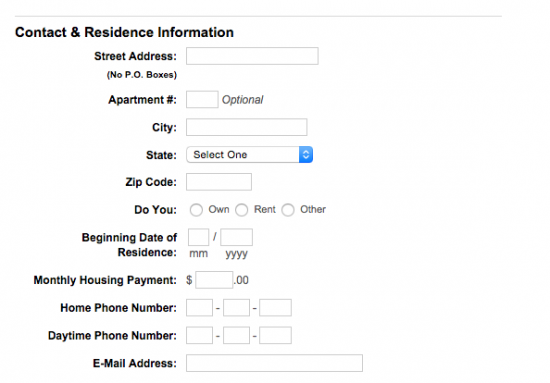 Step 4 – Employment Information:
Employment Status
Beginning Date of Employment

Step 5 – Financial Information:
Primary Cardholder's Annual Income
Do you have a checking account?
Do you have a savings account?
Check the box to receive Electronic Disclosures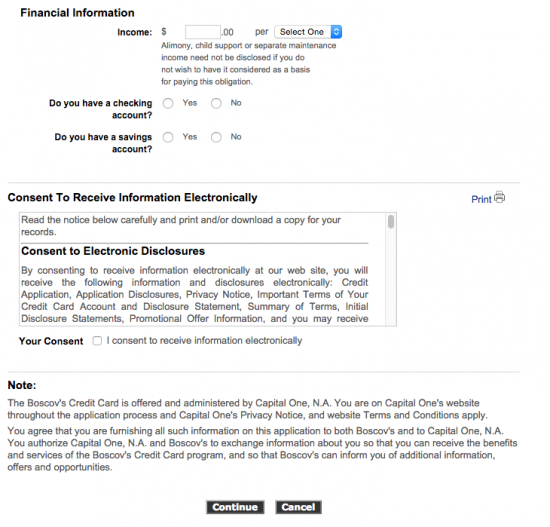 At the very bottom of the page the applicant will need to click on the 'Continue' button where they will be able to verify all their information. After verifying that all their details are correct they may submit their application to Boscov's. If approved, the approval page will appear stating that your card will arrive in the mail within 5 to 10 business days.