To apply for the Raymour and Flanigan Furniture Credit Card an individual must go to their website and enter their personal, financial, and residence history information. Depending on the credit of the applicant they will receive notice within 24 hours, and sometimes immediately, of their approval.
How to Apply
Step 1 – Go to the Raymour and Flanigan Website and click on the 'Apply Now' button.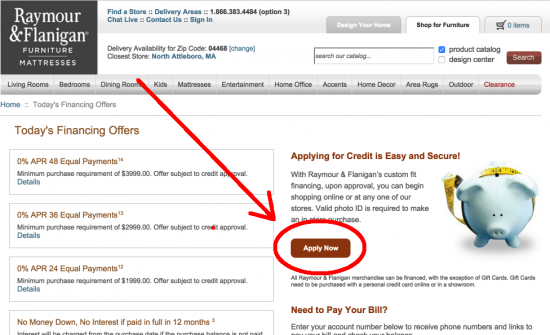 Step 2 – Agree to the Privacy Policy and read the CardMember Agreement. After reading click on the black 'Apply Now' button on the bottom of the page.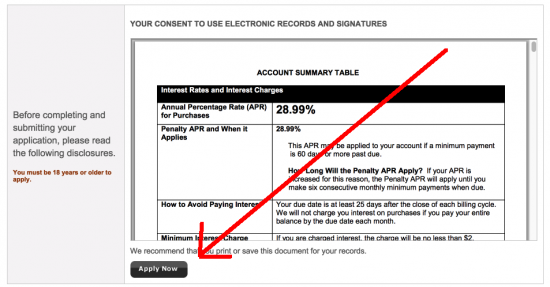 Step 3 – Now the applicant can begin entering their information. The first set of questions involve the individual's personal details including:
First Name
Middle Initial
Last Name
Date of Birth (DOB)
Home Phone
Drivers License Number
License State
Social Security Number
Email Address (and Confirm)

Step 4 – The next set of questions involve Address and Housing Information:
Street Address
City
State
Zip Code
Housing Status
Monthly Mortgage/Rent ($)

Step 5 – Now you will have to input your Employment Information:
Employment Status
Place of Employment
Position/Occupation
Work Phone
Employment Start Date
Gross Annual Income

Step 6 – Now the Showroom Information must be made available:
Location Where You Will Be Shopping
Sales Representative's Name

Step 7 – The co-applicant decision.

Step 8 – Read the Finance Terms and Digitally Sign the Agreement. Once you have reviewed all your information click the 'Continue' button. You will have to confirm everything on the next page and the application will be processed immediately.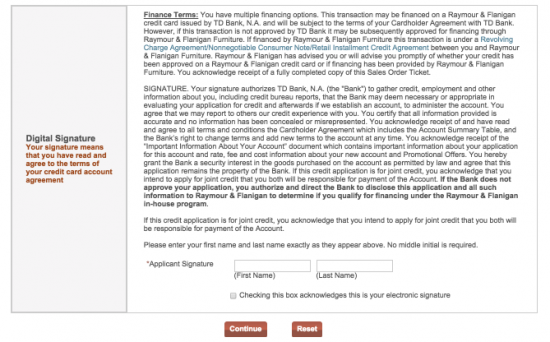 How to Video
[youtube]https://youtu.be/H4lKE9QjbEg[/youtube]