Apply for the Zales Diamond credit card thru Citi which allows an applicant to receive 10% off all repairs in addition to the *no-interest payments on purchases at Zales retail stores (*See Cardmember Agreement).
How to Apply
Step 1 – Go to This WebPage and click on the red button titled 'Apply Online'.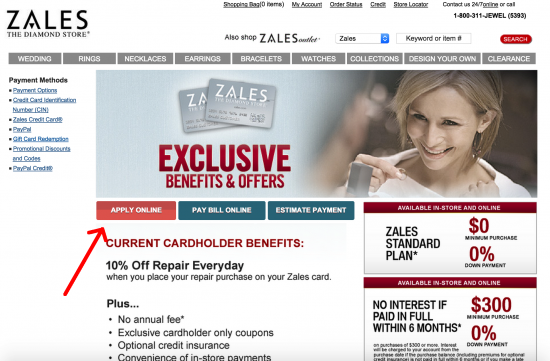 Step 2 – A pop-up will appear and in most browsers you will have to allow the website to be able to open in your browser. If this is not an issue for you then you can proceed to the next step.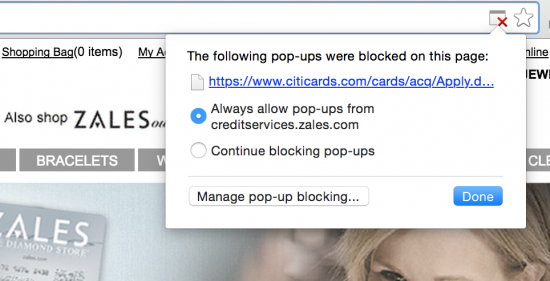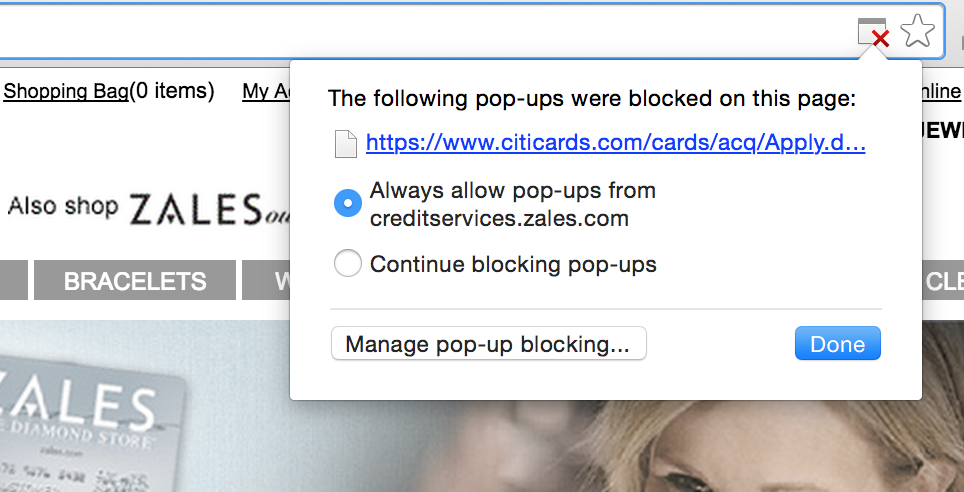 Step 3 – Begin entering your Personal Details into the application beginning with:
Email Address
First Name, Middle Initial, and Last Name
Home Address
Home Phone Number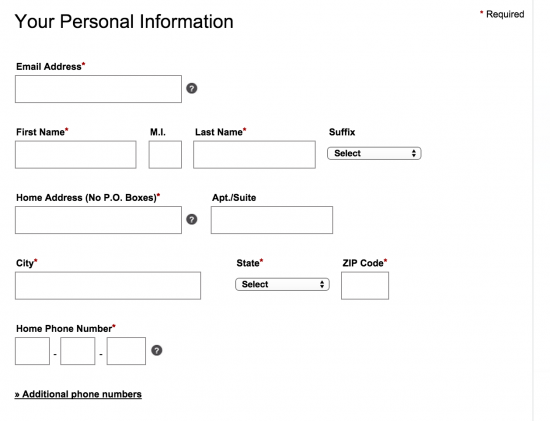 Step 4 – Enter your Financial Information:
Annual Salary and Wages
Other Annual Income
Residence Status
Monthly Mortgage or Rent Payment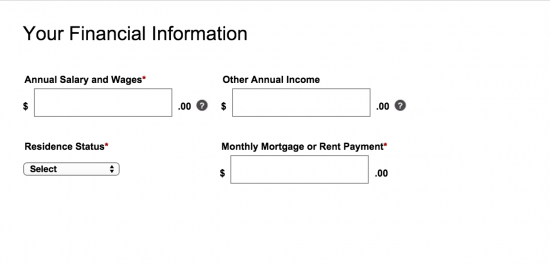 Step 5 – Your Security Information:
Date of Birth
Social Security Number (SSN)
Photo ID Type
Driver's License or Photo ID Number
State of Photo ID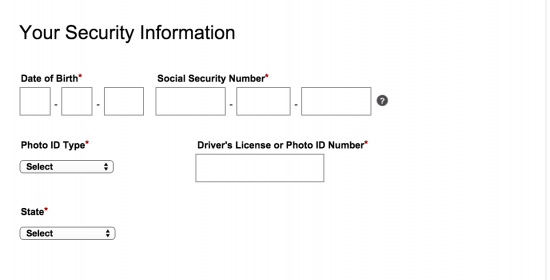 Step 6 – Accept the Terms and Conditions and click the 'Continue' button when you have completed the application. Zales will usually take between 1-2 minutes to come to a credit decision. If approved your card will be shipped to the mailing address within 5 to 10 business days.
How to Video
[youtube]https://youtu.be/X_vmFK7DDIU[/youtube]