Offering a $10 Rewards Cheque for every 400 points you earn, the Lane Bryant credit card is a convenient money saving tool for frequent shoppers at Lane Bryant, Cacique, Lane Bryant Outlet, lanebryant.com, cacique.com, Catherines, or Catherines.com.
Requirements
You are eligible to apply for a Lane Bryant card if:
You are at least 18 years of age.
You have a valid government-issued photo ID.
You have a U.S. Social Security number.
How to Apply
Step 1 – Visit the application welcome screen to review the benefits of the card. Click on the "Start Application" button to begin.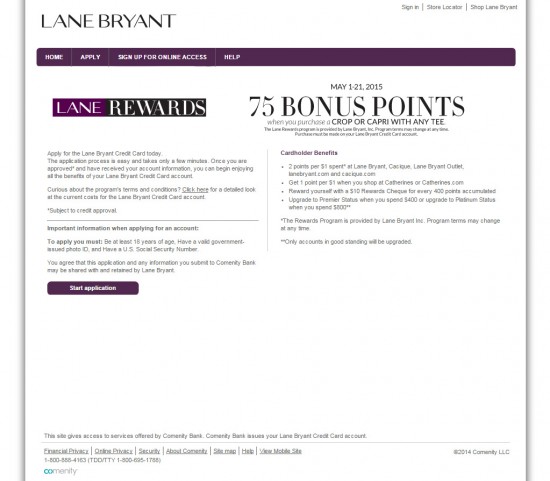 Step 2 – Fill out the personal information section with your full legal name, Social Security number, and date of birth. Provide your annual income. Provide a street or rural route address, keeping in mind that PO Boxes are not accepted.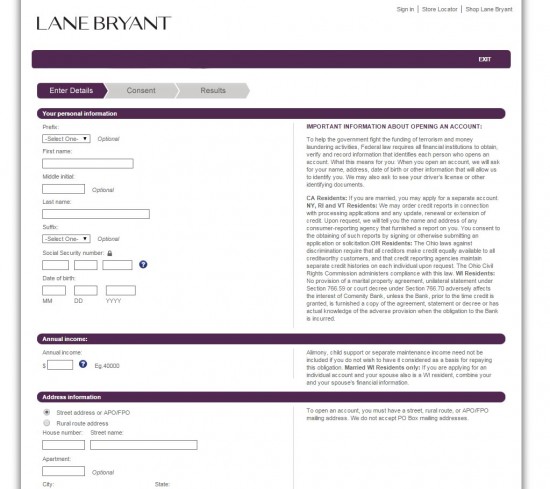 Step 3 – Provide your contact information in the form of a home phone, work phone, and email address. Add an authorized buyer, if desired, by providing their full legal name and relationship to you.
Click on "Continue" to proceed.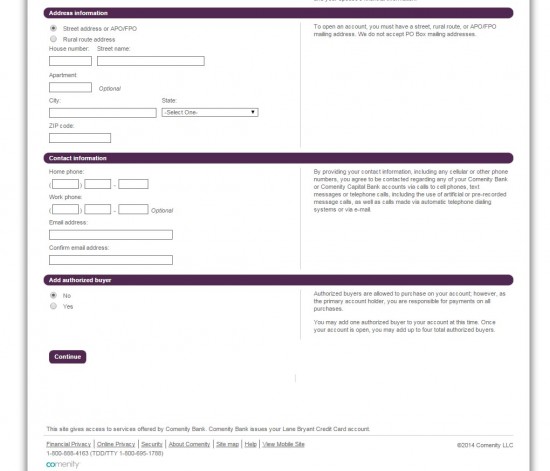 Step 4 – Review the terms and conditions for the account, printing or emailing a copy for your own personal records. If you accept the terms, check the box at the bottom and click the "Submit" button to process your application.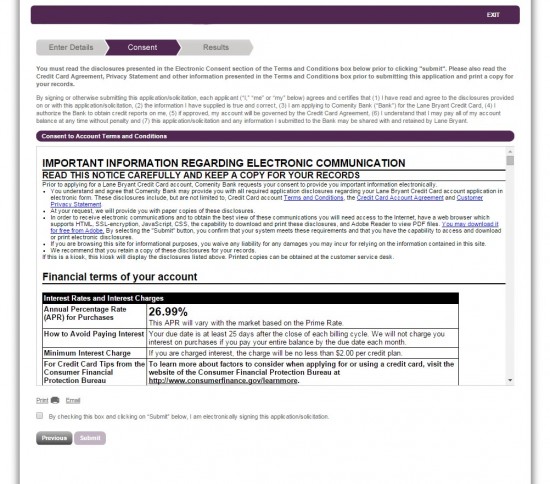 How-to Video
[youtube]http://youtu.be/LHgNo6McgKU[/youtube]