A Loft credit card offers a convenient way to pay for your purchases online or in-store. The Loft card is issued by Comenity Bank.
Requirements
To receive a Loft credit card, you must:
Be at least 18 years of age.
Reside in the United States.
Have a valid Social Security number.
Have a valid mailing address.
Have a valid photo ID.
How to Apply
Step 1 – Visit the Loft credit card application page. Enter your full name, Social Security number, and date of birth.
Provide your mailing address. List a home phone number and a work phone number. Provide your email address, if desired.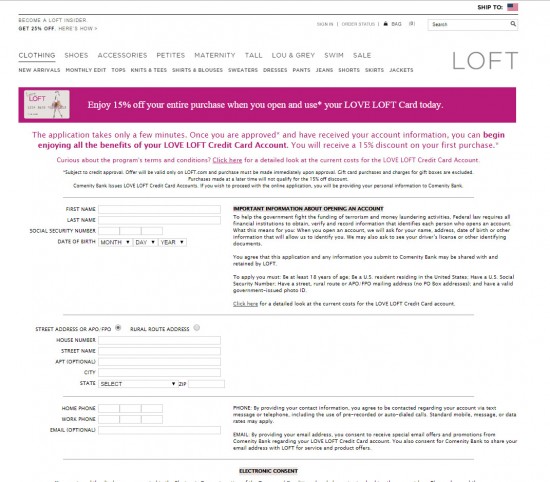 Step 2 – Review the terms and conditions, printing or saving a copy for your records. Check the box to indicate you agree to the specified terms. Click on the grey "Continue" button to process your application. (The Loft card is different from most card applications in that you're not asked to provide information about your income or assets.)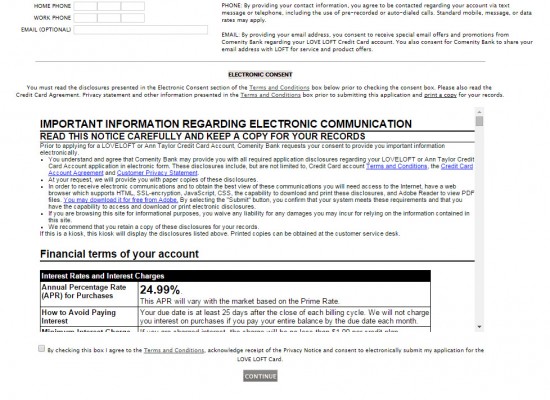 How-to Video
[youtube]https://youtu.be/YKfpPVwGewg[/youtube]