Apply for the Petland credit card online if you are above 18 years of age, government issued photo ID, and have a social security number (SSN). If approved the member will have discounts on all Petland products, earn 20% off after 5 purchases of $50 or more (within a 1-year period), and receive exclusive discounts 4 times per year.
How to Apply
Step 1 – Go to This WebPage and click on the 'Start Application' button.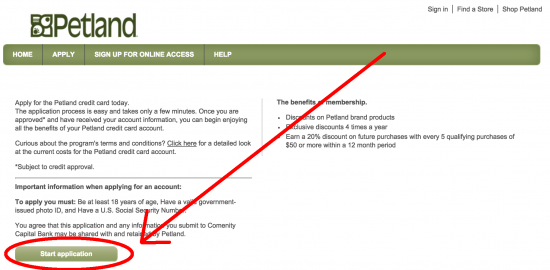 Step 2 – You will be redirected to a page that will act as the online application. Start by entering your personal details:
Prefix
First, Middle, and Last Name
Suffix
Social Security Number (xxx-xx-xxxx)
Date of Birth (MM/DD/YYYY)
Step 3 – The next section will ask about the applicant's annual income and address information.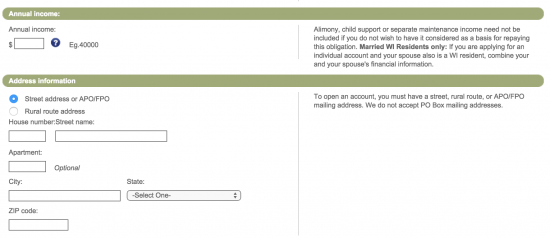 Step 4 – Add the applicant's contact information and any additional authorized cards. If there are none, then the 'Continue' button on the bottom of the page should be pressed. On the next page the applicant will be asked to review their information and the Cardmember Agreement. Once all information has been reviewed the application should be submitted and a credit decision will be made within 2 minutes. In some complicated cases it can take up to 72 hours.
How to Video
[youtube]https://youtu.be/75wOkyhLXfA[/youtube]