The Briggs and Stratton Credit Card is a smart option for those looking to finance their new engine or generator at a slow pace. Synchrony Bank offers no interest over the course of 18 months if you're able to pay back your dues in full at the end of that year and a half.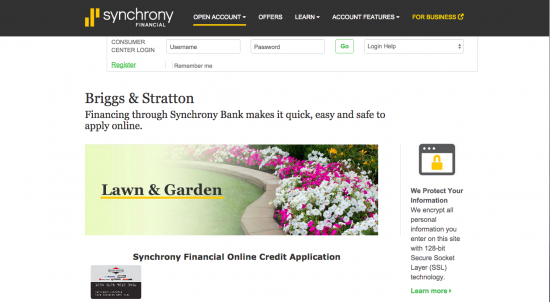 Make a Payment
Using credit cards online is easier than ever. Logging in to your Briggs and Stratton online account will allow you to make payments on your card, view and print your account statements, and update your account information. Avoiding paper bills sent in the mail to your house is also an environmentally progressive method of paying bills.
In order to login, click the link provided on this site. Be sure to have your username and password to enter into the blank fields towards the top of the page. Click the green and white "Go" button after you've finished entering your information.
Activation
If you need to activate your card, don't fret. Activating your Briggs and Stratton Credit Card is almost as easy as logging in. Click the "Secure Activation" link above and have your credit card handy.
Synchrony Bank requires you to enter your account number, your social security number, and your date of birth to verify your identity.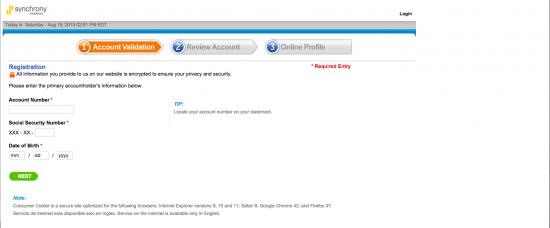 Click the green "Next" button and you will be prompted to choose some account details, such as username and password, before completing your secure activation.