The L.L. Bean Credit Card is offered by the L.L. Bean chain of apparel stores and Barclaycard. The card's benefits include "unlimited $10 gift cards" that can be obtained by spending with the card at L.L. Bean Stores and on the online L.L. Bean shop. There is no annual fee and the card also features a convenient online banking system that will be discussed in the next section of this article.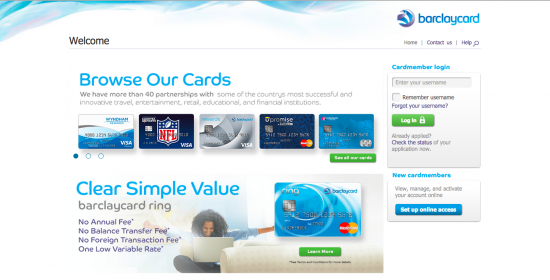 Make a Payment
When L.L. Bean Credit Card holders log in to their personalized online portal, they can pay for transactions they've made, edit their account information if it changes, and alter their preferences (including deciding to forgo physical statements and only receive e-statements).
Logging in can be done by going to the Barclaycard site and entering in your username and clicking "Log in". If you forget your username you can click "Forgot your username?". For easier access on return you can tick the box beside "Remember username".
Activation
Activating your card is simple. Click the link above to get started. Next you will have to fill out a short form to verify your identity and clarify which card is being registered for online usage.
You need to include the following information:
Social security number
Date of birth
Account number
Your account number can be found on a recent statement sent to your home in the mail.
The next required information is:
Whether or not you are a U.S. citizen
A desired username
A desired password (to be entered twice)
Click the green "Continue" button and you're all finished securely activating your L.L. Bean Credit Card.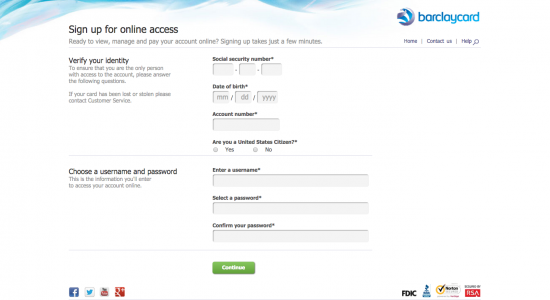 You're all finished after you click the green "Continue" button towards the bottom of the page. You can now manage your account online.