As a cardholder of the Apple Rewards Credit Card, you should be happy to know that you can manage your card using Barclaycard's online banking portal. Creating an account with Barclaycard provides you with the ability to access all of their helpful financial management tools, available directly from their homepage. You'll be able to pay your bills, view past statements, make changes to your personal settings, transfer funds and more. If you're finding it difficult to set up your account, to log into the online portal, or to activate your newly received credit card, scroll down to our guide below for a detailed look at each of these procedures.
Be sure to review Barclaycard's privacy policy before submitting any sensitive information to them; it is always important to know how your personal info is being handled online.
How to Login
To access your online account, navigate to this webpage and locate the Cardmember Sign In menu. Enter your username and password in the empty spaces provided and click the Log In button to gain entry to your online account. If you're unable to log in due to a forgotten piece of your login ID, click on the Forgot username or password? link to begin the retrieval process and follow the instructions provided in the paragraph below.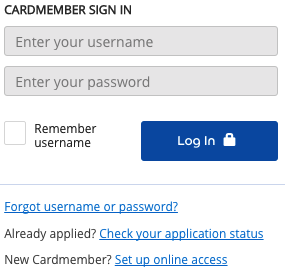 Barclaycard requires that you verify your identity before you can retrieve your login credentials. To do this, please enter the Last 4 digits of your social security number, your Date of birth, and your Account number. Click Continue after providing your personal information and you will be taken to the next page which will provide you with the means to retrieve your login credentials.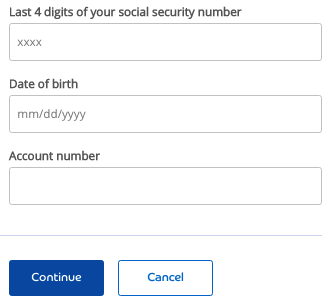 Activation/Registration
If you have yet to active your card, you may do so by calling 1 (877) 408-8866 and completing the instructions given to you over the phone. Now that the activation process has been completed, you may proceed to register for an online banking account by clicking on the Secure Registration link located just above this paragraph. There are a number of empty spaces found on the registration page that you must fill in with your personal and credit card information. You will also need to take this time to create your login credentials (username, password). In the empty spaces, please provide the following:
Last 4 digits of your SSN
Date of birth
Account number
Are you a US citizen? (y/n)
Desired username
Desired password
Confirm password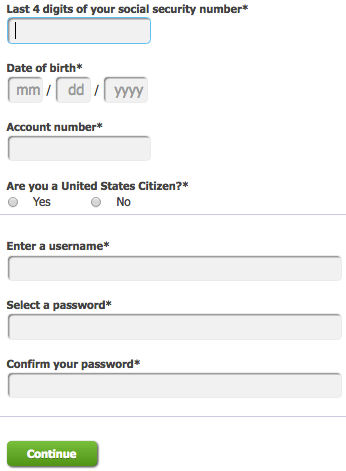 Click Continue once each of the empty spaces have been filled in correctly and you'll be one step away from completing the registration of your online account. Simply navigate through the prompts found on the subsequent page to officially register your account with Barclaycard. That's all there is to it, you may now access the online banking portal to manage your Apple Rewards Credit Card!