Cardholders of the Brooks Brothers Credit Card should take comfort in the fact that they own a credit card that allows them to manage their credit card in its entirety from the comfort of their own home. By simply logging into their online account cardholders have the ability to pay bills, request additional cards, update contact info, and review statement history. If you are having any difficulty whatsoever in logging in to your online account or activating any newly received cards simply scroll down the page and you will find a helpful guide that walks you through every step of both the login and activation processes.
Before submitting any personal information online, it is highly recommended that you review the online privacy policy to ensure you know exactly how your personal information is being used and protected.
How to Login
The first step to logging in to your online account is to navigate to the Brooks Brothers Credit Card homepage, pictured below.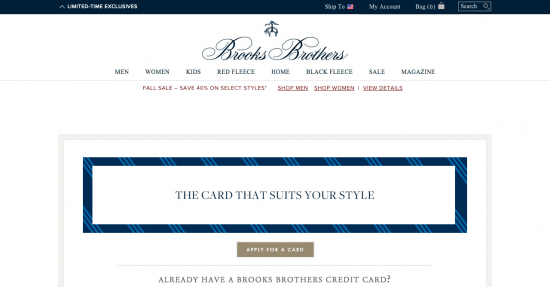 You will then need to click the Manage Your Account link located a couple of scrolls down.

On the following page click the Sign In link.

Enter your User ID and Password in the blank spaces provided.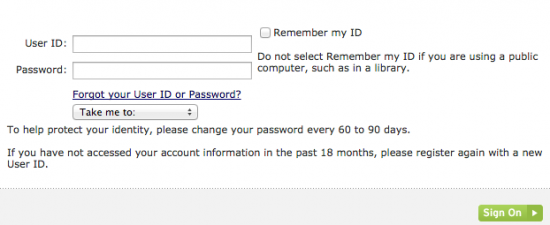 Under the Forgot your User ID or Password? link there is a drop down menu that lets you shortcut to different functions of the online account. Choose whichever best suits your needs and click the green Sign On button.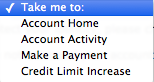 If you have forgotten your login information click the Forgot your User ID or Password? link and you will be redirected to a retrieval page. On the retrieval page you will need to enter the following information before clicking the Submit button:
Card number
Name on card
Last 4 digits of primary card holder's social security number

Activation/Registration
In order to make use of your Brooks Brothers Credit Card you will first need to activate your card. Thankfully, the process of registering for an online account and registering a new card have been streamlined and are simple as can be. Simply click the Secure Registration link above and then Register Now from the following page.

Verify your information by entering your Card Number, Name on Card, and Last 4 Digits of Social Security Number and then clicking the Verify button. You will then be required to create a User ID and Password, setup your security settings, and enter some basic personal information.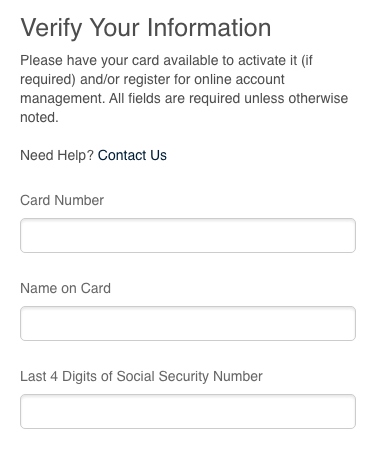 Once you have completed all of these steps and hit the final Submit button, you will have completed the registration and activation processes for the Brooks Brothers Credit Card.