With the Carter Lumber DIY Credit Card, cardholders can enjoy special promotions and take up to 6 to 12 months to pay off qualifying purchases of $350 or more. With no annual fee and a fairly high APR of 19.49% (APR is subject to change), this credit card may be reasonable choice for regular Carter Lumber customers or for those of you that need to make a large purchase and require extended financing. As a bonus, if you make a Carter Lumber purchase within the first 3 months of your credit card being activated, you will get a 10% rebate (maximum $50 rebate). This means that you can use this card to get a discount and extended financing on a first purchase of $350 or more, which for some of you could be enough of an enticement to apply for this credit option. To make applying for the Carter Lumber DIY Credit Card as easy as possible for you, we have provided a guide below on how to submit an application for this credit card online.
Before submitting your private information in your application, take a minute to look over the card-issuer, Comenity Bank's privacy policy.
Requirements
In order to be eligible for this credit card you must fulfill the following criteria:
Be at least 18 years of age
Be a US or Canadian resident
Have a valid SSN/SIN
How to Apply
Step 1 – To get started, you will need to find your way to the Carter Lumber DIY credit card page and click the green Apply button to access an application.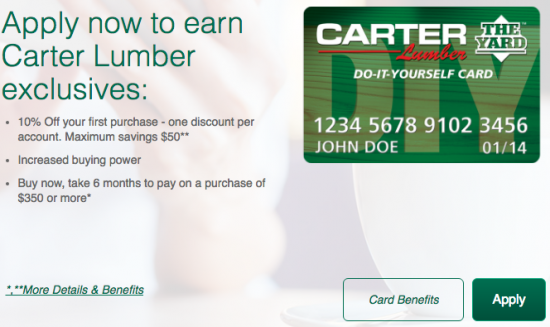 Step 2 – Once on the application form, you will need to scroll down to the Your Personal Information section. Once there, input the following information where indicated:
Full name
SSN
Date of birth
Annual income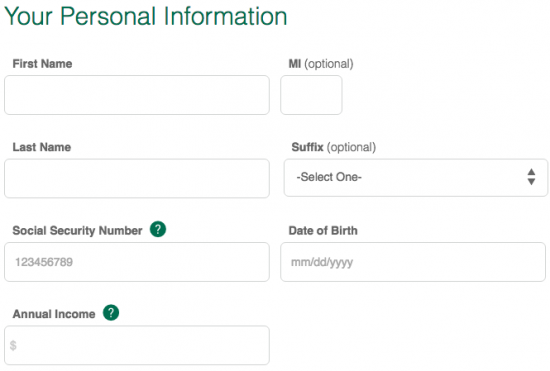 Step 3 – Next, you will be asked to supply the Contact Information that we have listed below.
Street address
City
State
ZIP code
Email address
Mobile phone number
Alternate phone number (optional)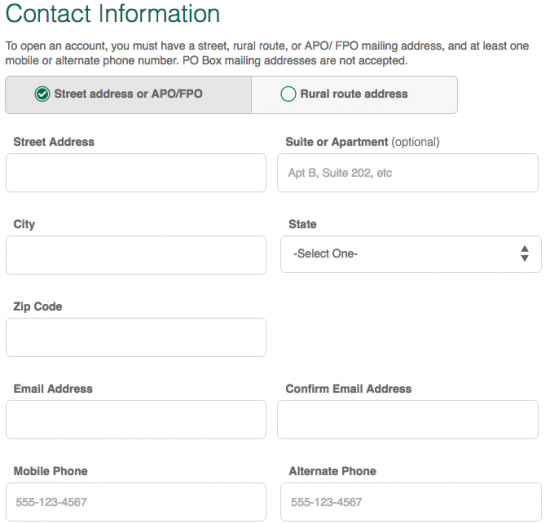 Step 4 – If you would like to add another cardholder to your account, click the Yes button in the Add Authorized Buyer section. You will then need to provide their full name and relationship to you. When you're ready, click Continue to proceed.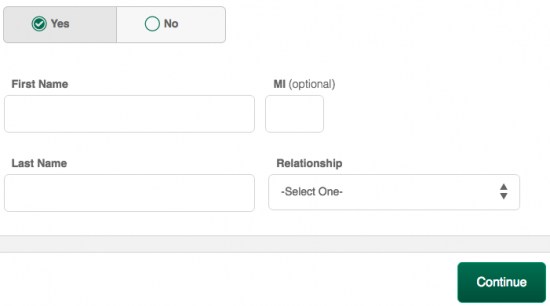 Step 5 – Before submitting your application, you will need to read and agree to the terms and conditions for this credit card. After reviewing the terms, if you agree to them, click the I Consent button and then click Submit to complete the application process.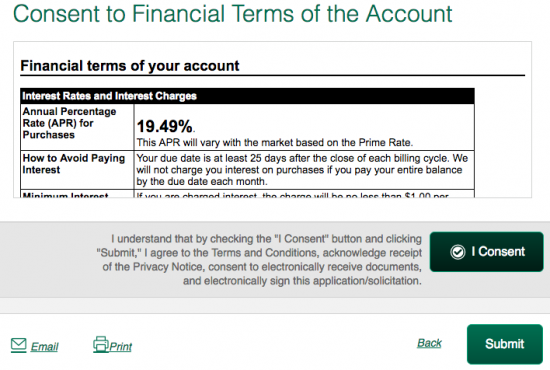 Your application is now submitted for review by Comenity Bank. We wish you the best of luck and we hope that our guide has made this process as painless as possible. Thank you for choosing Card Reviews as your credit card expert.